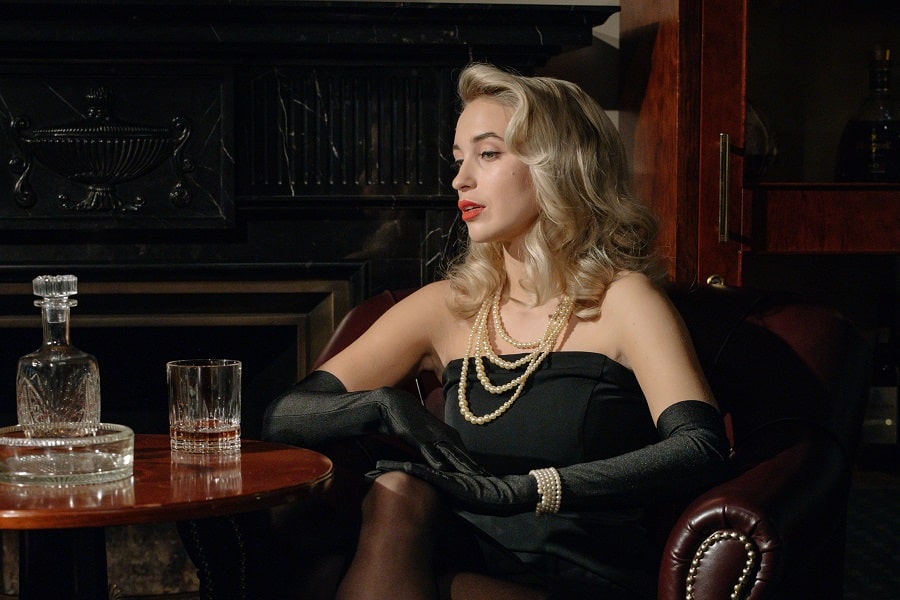 In contrast to domestic noir, femme noir takes place primarily outside homes where external forces dangerously compromise the female experience. Stolen livelihoods, the hammer of power or privilege, outmoded societal ideas of femininity, patriarchal systems of suppression, and dark forces cause the femme noir character to make desperate or bad choices. At its base, femme noir takes a broadly feminist view that external forces push female characters into ever more dangerous territory.
My assignment was to offer book recommendations of contemporary femme noir authors. Where to start? I dug into my noir library and piled every contemporary femme noir novel I owned on my desk. After that, I leaned copies of Dorothy B. Hughes and Patricia Highsmith's books against my mug of writing pens and pencils and said, "Lead the way, Grand Dames." I'm a visual person and decided they deserved a shrine as I wrote about their modern counterparts. I didn't have a gun, rope, or cigarette to lay at their spines, but I did have a bottle of Irish Whiskey (aptly named "Writers Tears"), and I had a knife, a wicked knife. Now I was ready to make my way through the books.
But how to whittle down such a pile? So many. Such delicious variety. And I haven't even included the Asian or South African femme noir authors I have on my e-reader.
So, I decided to highlight the authors I've read, the ones who have tingled my spine, kept me up all hours, and mesmerized me with wild or unique voices and jaw-dropping twists. Some even made me laugh. But all of them captured the difficult-to-define quality of noir and represented the best, in my experience, of what is now the femme noir genre.
The Women of Contemporary Femme Noir
Laura Lippman rose to the top of my favorite authors' list over ten novels ago. Tess Gerritsen called her "one of the best crime novelists writing today." I call her one of the best novelists working today, period. Packed with keen observation, vivid characters, and brilliantly dark settings around Baltimore, Lippman modernizes the classic noir tropes in her page-turning novels. Library Journal calls my recommended read "Modern noir at its best."
Recommended read: Sunburn.
Megan Abbott has been called the Queen of Noir. Seductive hard-boiled characters combined with modern back alleys, casinos, racetracks, and money heists. All the classic noir tropes. Abbott finds a voice for female characters who usurp the male-dominated underworld. Abbott also gave us one of the better definitions of noir: "a world where everyone is fallen [and] right and wrong are not clearly defined, [perhaps] not even attainable."
Recommended read: Queenpin.
Although branded as psychological thrillers, Alison Gaylin's novels often fall hard into the femme noir category. Dark, propulsive, and even diabolical, her novels have kicked me in the gut. As Megan Abbott says about my recommended read, "It's a nerve-shredding, emotionally harrowing ride." I never miss her novels because she performs more twists and turns than an Olympic gymnast.
Recommended read: The Collective.
Oyinkan Braithwaite does the almost impossible—fusing deadpan wit with noir. A fearless author, she writes of Nigerian women caught in a culture that demands inventive ways to stay on top. Hilarious and creepy, her debut novel promises a future of femme noir gems. Recommended read: My Sister, the Serial Killer.
This successful Canadian author was advised to write darker. Hannah Mary McKinnon blew past that advice with her fifth novel and landed in femme noir territory. Although the resulting story uses the classic noir trope of a relationship triangle, the overall femme noir tropes include sexual power and the consequences of bad choices. With its jaw-dropping, shocking ending, my recommended read epitomizes noir. Hank Phillippi Ryan called it "…diabolical, mesmerizing, riveting and irresistible." I wholeheartedly agree.
Recommended read: You Will Remember Me.
I can't wait to read Halley Sutton's next novel. After her debut showing, she's proved herself to be a femme noir writer to watch. Seductive prose, twisted motives, piercing insight into a woman's need for revenge, and an LA as dark as any male writer's, her novel was one of my favorites of 2020. As award-winning author Lori Rader-Day wrote, "Feminist noir that should scare a few awful men into better behavior."
Recommended read: The Lady Upstairs.
I cannot tell you how Ottessa Moshfegh's mind works. At times humorous, other times morbid, her writing drips with Hitchcockian complexity while her characters do the unimaginable. Yet, like reading a Shirley Jackson story, her writing style and imagery mesmerizes. NPR called her debut novel "Charmingly disturbing. Delightfully dour. Pleasingly perverse." A femmes noir writer of chilling originality.
Recommended read: Eileen.
Down-on-your luck characters fill Vicki Hendricks noir novels, but they are far from boring. Hendricks writes Florida like Carl Hiaasen after a sex change. Her characters are sexy, raw, and strange, and so is her setting. Florida's muggy underbelly overshadows its sunshine. Hendricks knows the twisted logic of her characters. As James Ellroy so perfectly states: "It's 'Hard Copy' meets James M. Cain meets white trash with a vengeance."
Recommended Read: Miami Purity
Silvia Moreno-Garcia's latest novel is called "A noir masterpiece" by Kirkus Review. This versatile author had me with her heart-pounding novel Mexican Gothic, a true gothic novel that some consider horror, then turned her talents to one of the best femme noirs I've ever read. She blends political intrigue, student protests, art, Mexican culture, and even a protagonist who is a secretary and loves romance comics. Atmospheric, with memorable characters thrown into the chaos of a violent world, this gets my highest recommendation.
Recommended read: Velvet Was the Night
With a string of successful, dark, twisty novels, Samantha Downing ratchets up her writing to deliver a femme noir that's original and gut-punching. This time, she uses her spare prose to its maximum effect in creating a main character who is diabolical and sinister yet engaging. So many twists and layers of revenge that even the most jaded will love her noir. As best-selling author Hannah Mary McKinnon says, "So dark and twisted, so deliciously evil, it'll not only make you frantically turn those pages to find out who's targeting whom, but the wry sense of humor will have you laughing out loud, too." The halls of academia will never be the same.
Recommended read: For Your Own Good
I'll never see Italy the same way again. Liska Jacobs takes on a tough subject in her femme noir—a woman's unruly sexual desire at middle age. With sharp insight into the struggles of aging, Jacobs gives us a feminist thrill ride with a complicated woman in search of lost youth who keeps making one bad move after another. As author Janet Fitch wrote, "The perfect vacation read, like Under the Tuscan Sun gone darkly, desperately wrong." Like an accident where I couldn't look away, I furiously turned pages as the main character's choices pushed her ever faster toward the brink of disaster.
Recommended read: The Worst Kind of Want
Being pushed to the brink of disaster is a given when it comes to noir. As I wrote in "Modern Noir Part 1," noir in any form might have some form of closure but never a happy ending. The ending may leave you with more questions than it answers. Or the questions are answered but not in the way you'd like. Power, evil, and greed will always be with us. In fiction, they give us an escape. Femme noir offers us another avenue of escape. As James Ellroy famously wrote, "The overarching joy and lasting appeal of noir is that it makes doom fun."
About the Author
Multi-award-winning author Valerie J. Brooks writes femmes-noir fiction where the women are badass and take center stage. The first in the Angeline Porter Trilogy Revenge in 3 Parts was a finalist for the Nancy Pearl Book Award. NYTimes bestselling author Kevin O'Brien called her second novel Tainted Times 2 "… a real nail-biter from first page to the last."
Brooks is a member of Sisters in Crime. Her awards include an Elizabeth George Foundation grant and five writing residencies. She teaches workshops and classes on writing noir and creating plot twists.
She lives in Oregon with her husband, Dan Connors.
Links:
Valeriejbrooks.com | Facebook | Instagram | Twitter | Pinterest | Linkedin | Youtube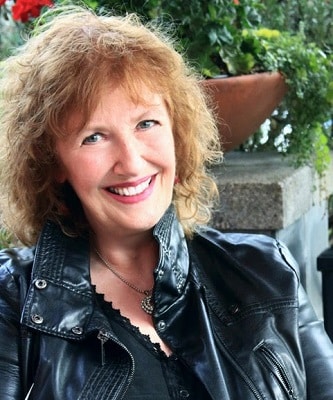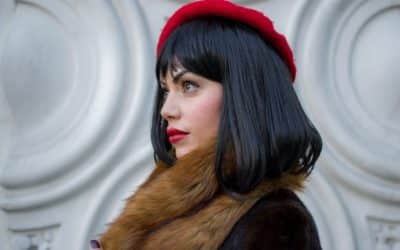 A look at the most intriguing character in the noir pantheon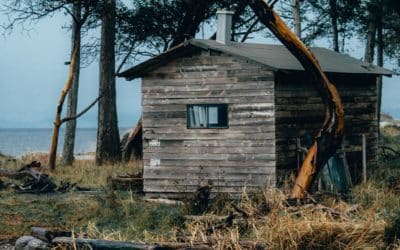 A Comparison of Swedish Noir and Southern Noir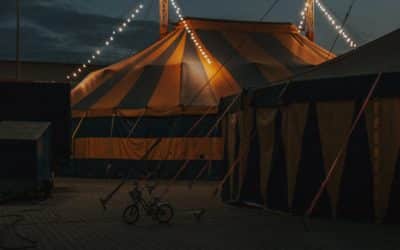 The masterpiece of William Leslie Gresham's NIGHTMARE ALLEY