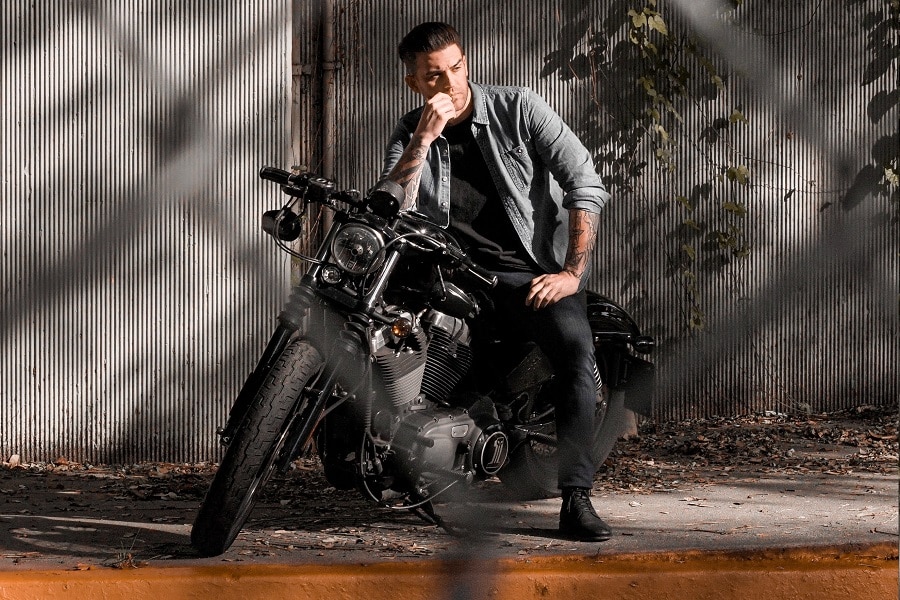 Villains of Romantic Suspense
Nine villain types that prowl the romantic suspense genre
Twiddling my thumbs one day at my grandmother's house, she noticed I didn't have a paperback in my hands for once. "Look in the front bedroom," she said, "I have boxes of novels in there. Go find one that looks good." Opening that door was like cracking the lid on a world of passion and machismo I'd never known to dream of!
I read a lot more than one novel. High school Shakespeare had nothing on the scandalous covers I hid behind my English Lit book upon finishing assignments. God help me if Fabio had ever gotten taken up in class.
While the love scenes varied from genteel to graphically detailed chock full of libidinous vocabulary, I found myself more intrigued with the villains and antagonists in the suspense novels who drove the characters or plots to their breaking points. I realized the villain is the real master of the story. In mysteries, we rifle through clues, twists and red herrings attempting to identify our villain, but in many suspense novels (not all), the reader has the delicious privilege of knowing the villain while watching the characters discover the hard way and hopefully before it's too late and all is lost forever! Forearm over forehead.
Now, to encounter these mind-bending, heart-rending scenarios all in one place. May I please have a double scoop of Lady Gaga's Bad Romance topped with a cherry of Etta James's At Last?
Years ago, not knowing where to locate this combination of novel outside of paranormal romance led me to write the tales I wanted to read.
The romantic suspense villain isn't typically your unseen maniac hiding in his secret lair stroking a cat with his robotic arm while promising to get Gadget next time. This villain has a prismatic spotlight as bright as the protagonist and often controls the drama. Perhaps I shouldn't only reference villains, but antagonists. After all, a villain intends on harming our protagonist, while an antagonist just gets in the dang way and works opposite of the hero/heroine's goals by any means necessary. The perilous situations these characters are thrust into smudge the lines between these stereotypes and their roles in their stories.
Over the years of savoring sexy suspense, I can now introduce you to a few of my favorite romantic suspense personality types, and the seedier sides of the genre that make you stay up all night reading.
THE BAD BOY
Ah, the guy your mother warned you about. Her intuition may not always be right, but she's never been wrong. Don't we love to hate her words, or better still desire to see her opinion go up in smoke so we can say I told you so? In the world of romantic suspense, this character often stars as a leather-studded biker or rebellious rule-breaker smoking in the corner seat at the bar, sending thrills and chills down our spines. They might be a street savvy stranger with that sexy something, a mercenary, a hit man or even your misunderstood misfit. These are the men who beckon the good girls (vice versa) to take a walk on the wild side or accept a ride from a gorgeous grifter, but like mom cautioned, don't try that at home. Stick with fiction.
THE CIVIL SERVANT
This is the cop, firefighter, soldier, politician, etcetera who may be dirty in every sense of the meaning. Whether through payoffs, contaminating evidence, coming in the protagonist's way or even getting too cozy with them, they're corrupted and fun to be corrupted by while maintaining that wholesome facade for the public eye. Be careful, though. Like a buttoned-up Baptist, there might be a wild side hiding in the closet and they can pull our hero/heroine off their mission.
THE CRIMINAL
Often selfish and motivated by money and power, this is where you find your syndicate masterminds, their henchmen, thieves and outlaws on the run. They don't care to hide who they are, and they invite you to question their authority or threaten to take them down. They have connections in the sordid underworld and those you think you can trust. Our protagonists love to become entangled in the various webs of impossibility while distracted by sophisticated charm or macho manipulation.
THE DISTURBED DEVIANT
Romantic suspense can feature polished personas battling psychological scars. Often the emotional damage takes the place of the villain inside the struggle for neurotypical mental health while unveiling the darker consequences/effects of past abuse. Authors like Sylvia Day, E. L. James, Megan Hart and countless others tackle this tough terrain, including inspirational authors like Francine Rivers. They feature victims of sexual abuse struggling to overcome how their trauma shape(d) their experiences and desires.
Millions of readers devour these journeys through dark mental labyrinths along with the protagonists who help the victimized navigate trials toward recovery. These stories and characters can range from mildly disturbing to traumatizing for some readers because of their sensitive content. After a reader's recommendation, I cried in both sorrow and pain throughout the entire Dark Duet Series by C. J. Roberts which covered the agonizing topic of sex trafficking depicting both points of view from trafficker, Caleb, and trafficked victim, Olivia, eventually painting an explicit, yet legitimate and controversial picture of Stockholm's Syndrome. I confess I cannot read them again. Once was enough.
BEAUTIES of BEASTS
In general novels, these would-be animals, a la the Saint Bernard in Stephen King's Cujo, but because romance suspense is a love connection involving life-threatening danger, the genre packs a sub-genre of highly-attractive paranormal/supernatural beings such as vampires, shifters, Valkyrie, fallen angels, etcetera who cause or face death defying struggles between mortals and those who eat mortals. Some of these creatures combat impossible cravings through tasting the skin rather than devouring the flesh they so long for. They also create chaos within their own supernatural realms by falling for enemy creatures. J.R. Ward, Charlaine Harris, Kresley Cole, Dannika Dark and countless others feature a full spectrum of beasts and beings dying to kill or kiss our hero/heroine, but which desire wins, only the reader will find out.
THE DELILAH
Leading ladies aren't only about destroying the protagonist with their sensuality and seduction any longer. While rocking their sugar and spice, a dangerous female ranges from a revolutionary in homemaker disguise, to the weapon-wielding black widow determined to disarm or distract our hero/heroine through cunning capabilities. These women complicate the hero/heroine's goals while said hero/heroine plans to tame her wiles, but a great power-play is always in store.
ANTI-HERO/ANTI-VILLAIN
Perhaps defined as a main character who does not have the usual qualities expected in a hero, the anti-hero can also be a notable character lacking heroic traits. An anti-villain attempts to lighten or disguise their evil intentions by pretending to be virtuous, in other words, a total sociopath. Both wild cards love to keep us guessing till the very end.
THE BULLY
This controversial, dark and broody character uses mental, physical or emotional opposition to make the hero/heroine's life miserable. This type is similar to an enemies-to-lovers dynamic, however this type of villain, as in reality, much like the disturbed type above, is not for everyone as the subject matter can rankle a reader's senses if said character goes too far or the hero/heroine doesn't stand up for themselves. Authors such as Penelope Douglas, L.J. Shen and Callie Rose traverse this tightrope.
THE CATALYST
In a great romantic suspense, sometimes the villain is the plot itself rather than an actual individual or group. The weather, for instance, can be the catalyst for pulling characters who'd otherwise never be together into a predicament. The personalities in chaos bond with the only other individual they relate with and become allies. Adrenaline heightens the normal emotional responses and leads our protagonists toward explosive chemistry.
There is a very thin, blurry line between love, hate, villains, antagonists and protagonists. Just as a villain isn't always an antagonist, an antagonist isn't always villainous. Where mystery, suspense thrillers may include an element of romance, romantic suspense promises to drive danger into a love story and wreck contemporary norms. Any of the aforementioned villains/antagonists could very well find redemption and become your plot-twisting protagonist with a change of heart. Or maybe you'll find yourself so sympathetic to their plight, you wonder if deep down you're a villain too, muahahaha!
About the Author
Lynessa Layne is the author of the romantic suspense series, Don't Close Your Eyes (DCYE), and several short stories, including work featured by Writer's Digest. She is a military spouse and home schools four of their five children. From small town Texas girl to rolling stone, she and her blended family currently gather moss in the heart of sweet home Alabama.
For more information on Lynessa's work visit www.lynessalayne.com or find her on Facebook, twitter or Goodreads.