reviewed by Sandra Hoover
Almost twenty years after her disappearance, the mystery of what happened to nine-year-old Evelyn McCreery remains unsolved and the topic of speculation in a small dying town in Australia.
Evelyn retired for the night with her twin sister Mina in the bedroom they shared on their parent's expansive farm, but come morning she was gone. There were no signs of forced entry, no strange tire tracks in or out of the secluded, gated property, no fingerprints, and no evidence to indicate what happened to the pretty young girl. Over the years, theories ranged from an unknown stranger abduction to an inside cover up by family to the young girl wandering lost over the deadly Australian outback.
All these years later, Mina McCreery continues to be haunted by her sister's disappearance as well as hounded by the media and the notorious, accusatory internet chat rooms. While locals have become protective of her privacy, she can't ignore the way they avert their eyes and whisper on the rare occasion she ventures into town for supplies. The perpetual aftermath of her twin sister's disappearance shaped Mina's life into adulthood as the incessant influx of reporters and bounty seekers refused to grant her the opportunity to bury the past and live her life in peace.  As a result, Mina's become a recluse, existing alone on the now barren and destocked family farm – one that's almost as dead as she feels inside. Her daily routine includes walking sections of the massive family acreage in search of any tiny thread of evidence that might point her in the direction taken by her sister and abductor. It's at this point that Private Investigator Lane Holland intrudes upon her solitude with a request for an interview. Lane's life is shadowy at best, but he's had success in solving other cold cases especially abductions of young girls. Mina reputes his offer of assistance and writes him off as another bounty seeker, but when he proves his skills by helping another local family she relents and begins cooperating with him. However, readers soon learn that Lane is driven by more than the lure of reward money. He, too, is haunted by nightmares of a dark past that could entail imminent danger to his younger sister if he doesn't find a resolution. The story that ensues is dark, complex and twisted.
Set in New South Wales, the harsh reality of the landscape and climate play a prominent role in Wake. After years of drought, the small farmers in the community of Nannine are desperately struggling to hold on to property that's been in their families for years, but is no longer profitable. A sense of loss is prevalent throughout – both of the people and the land. Burr expertly exploits the desolate setting, triggering an overwhelming sense of pure isolation that sets a dire tone and propels the pace and ever increasing tension forward. The story is rendered through two points of view, Mina and Lane, allowing readers firsthand knowledge of what each are thinking, plotting and hiding – while sowing seeds of doubt as to the validity of each one's version of events. There's a growing sense of doom and death permeating the hot, deadly space that is engulfed in this story that becomes more inauspicious as the story unfolds. 
Wake is the story of a splintered family – one torn apart by guilt, grief, and the after effects of trauma suffered in the public eye. There's an alternate plot line weaving in and out of the main story line, teasing readers with hints of a sinister connection, but it remains just out of grasp until the final revelation. Some may lament the ending as things are not necessarily wrapped up in a big, neat, happy-ever-after bow the way some prefer, but the ending provides much needed answers and in my opinion is simply stunning . . . a brilliant move by author Shelley Burr. I'm amazed this is Burr's debut novel because this story is precise and well-crafted in the manner one comes to expect of more widely published authors.  Burr finesses characters, plot lines and setting with apparent ease, affording readers a taut, highly addictive story that this reader couldn't put down. Highly recommended to fans of mystery and suspense. This is Aussie Noir at its finest. I'm a fan!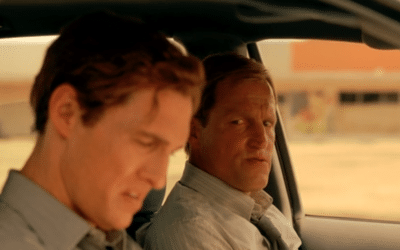 Nordic Noir, Southern Noir, and other Noir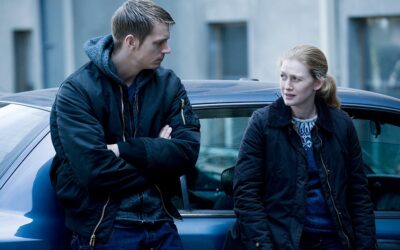 The boundless allure of Nordic Film Noir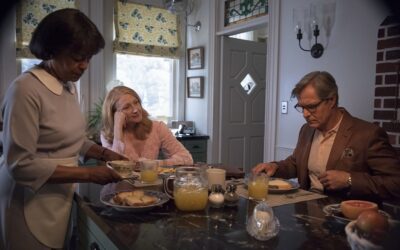 Tracing the Evolution of Southern Noir