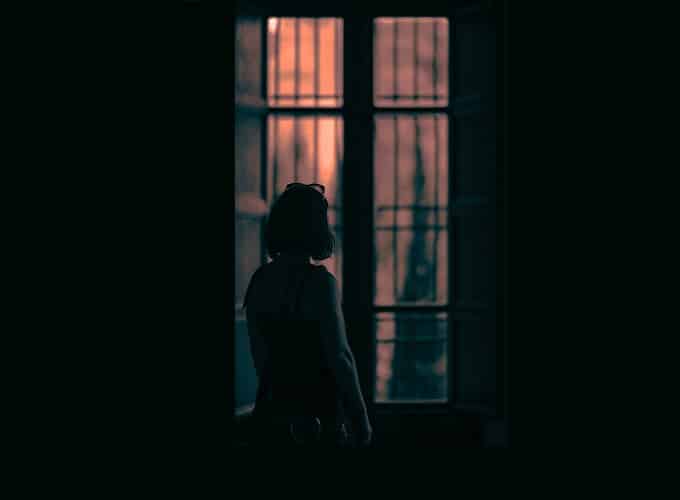 What is a Domestic Thriller?
An introduction to one of the fastest growing thriller subgenres
There's a new type of thriller garnering momentum: The Domestic Thriller. Using a more female centric approach to storytelling, domestic thrillers are increasingly evident across books, movies, and television series. Readers and viewers can't get enough of these dark and twisted tales filled with suspenseful storylines. 
What is a domestic thriller?
Sometimes referred to as "chick noir," "domestic noir," or the "mommy thriller," the domestic thriller is replacing action packed spy, adventure, and crime thrillers in popularity. Thriller subgenres as a rule are typically determined by their setting. The domestic thriller, however, is more a subset of a crime fiction written with a psychological flair that focusses on interpersonal relationships and their outcomes. The stories are played out in familiar environments with characters and threads that make the stories relatable even when reaching into the darkest recesses most stories of such environments hide or gloss over. Blurring lines between fiction and real life, the believable elements of these stories makes you think it could happen to you.
The plot lines for domestic thrillers are set within homes, families and spousal relations and delve into the dynamics of trust, mistrust and suspicion. They deal with dark themes and use infidelity, money trouble, deception, mental illness or untold family secrets as the medium through which often shocking, if not outright provoking, experiences are portrayed.
Origins of the Domestic Thriller
While new in terms of popularity, domestic thrillers are not a new phenomenon. In 431 BC Euripides' revelations of Medea's revenge against Jason for betraying her with another woman reflects the characteristics of the modern domestic thriller.
Another story closely debated as a seminal work and foundation of the genre is Charles Perrault's 1697 folktale, Bluebeard, wherein a fictional French nobleman's nameless young wife unlocked the door to a bloody chamber discovering the corpses of her husband's previous wives. These stories are the basis of a narrative that continues to resurface throughout fiction with similar tales of young wives enacting revenge against or narrowly escaping violent husbands who initially seemed wonderful.
The genre also has long-standing roots coming mostly from the popular mid-20th Century 'marriage thriller' films developed at the end of World War II. These films all featured the important hallmarks of the genre, including the discovery by one partner of their spouse's true, dark nature; questions as to whether the protagonist's suspicions are actual paranoia or reality; and the reveal of the actual depth of deception.
The 1944 genre classic, Gaslight (where the psychological term 'gaslighting' was taken from) was based on the 1938 play by British playwright Patrick Hamilton. In this film, the husband slowly manipulates his wife into believing she's going mad.
British author Julia Crouch (Cuckoo, Her Husband's Lover, Tarnished, Every Vow You Break, The Long Fall) was the first to use a label to define her domestic thriller books with the term domestic noir in 2013. She noted that the women's experience is primarily at the center of the subgenre within a subverted setting of the home. Where women can not only be the victims, but the perpetrators as well. In recent years the genre has exploded in popularity with bestselling books such as Greer Hendricks' and Sarah Pekkanen's The Wife Between Us; Tarryn Fisher's The Wives; Shari Lapena's The Couple Next Door; and Lisa Jewell's Then She Was Gone.
Domestic Thrillers on the Screen
 Gillian Flynn's Gone Girl is one of the more well-known and popular titles of the domestic thriller genre and was adapted to the big screen in 2014. Its success spawned the desire for more of its kind. Starring Ben Affleck and Rosamund Pike, the story follows the disappearance of Amy Dunne as her husband Nick copes with this tragedy while he simultaneously becomes a suspect in the investigation. The book is moody, dark and mysterious. Paula Hawkin's Hitchcockian thriller, The Girl on a Train, is about a woman who sees too much on her commute to work one day. Emily Blunt plays lead character Rachel in the 2016 adaptation of Hawkins' work, further demonstrating the heights to which the genre has risen. The mystery has readers questioning how reliable Rachel is throughout the book as she becomes entangled in the investigation.
A Simple Favor released in 2018, a movie starring Anna Kendrick and Blake Lively, brings to the screen Darcey Bell's suspenseful mystery about mommy blogger Stephanie and her friendship with a fellow parent who later suddenly disappears. Stephanie is faced with the harsh realities of her friend's supposedly perfect life becomes increasingly involved with both the family and the investigation.
Domestic thrillers are not just on the big screen, there's recently been an influx of television series based of successful books. Reece Witherspoon produces and stars in the television adaptation of both Celeste Ng's, Little Fires Everywhere and Liane Moriarty's, Big Little Lies.
The success of the recent resurgence of the domestic thriller is in part attributed to changing societal dynamics and the need and desire to seek out different experiences, and to draw more out of what otherwise seems to be a normal, hum drum existence. Classic thrillers depict almost fantastical stories that readers may not relate to first hand but read for escapism, while the domestic thriller offers a more intimate journey that may appeal to a darkness buried inside oneself. Society instructs us on the difference between right and wrong and punishes those who break the rules. But how much does it take to cross that threshold, and who determines exactly where the limit is?
Domestic thrillers make the reader grapple with their own emotions and forces them to read between the lines in search of a truth. Since most readers can only relate to mystery, crime or adventure thrillers on a purely fictional level, domestic thrillers allow you to experience the pure emotion of a story from a very relatable level. Part of the attraction is that domestic thrillers draw on inner thoughts that lie hidden in all of us. All domestic thrillers have underlying themes: things are not as they seem; be careful who you trust; how well do you know that person?
 Nothing in life is strictly black and white and our journey and interpretation with a domestic thriller gives insight into those differing layers of gray, those cracks in the pavement. It's because of these reasons and more that domestic thrillers will continue to grow as a genre.
About the Author

K. Moore is the author of domestic and psychological thrillers, including All for Mother, Desert Rose, and a novella in a shared world anthology, Killer at Dark Hollow Lake. She currently resides along Australia's Sunshine Coast with her husband, two sons, and their Karelian bear dog named Hathor.
Readers can connect with K. Moore at her website AuthorKMoore.com or on Facebook @AuthorKMoore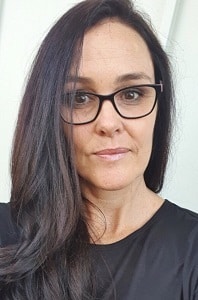 Domestic Thriller Features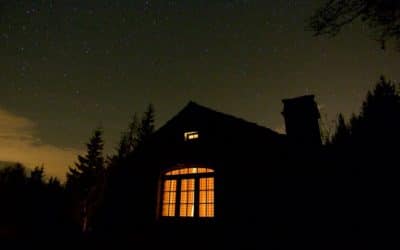 Why the domestic thriller genre impacts us so deeply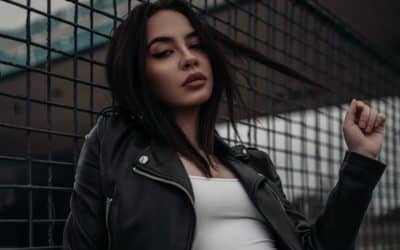 On the appeal of domestic thrillers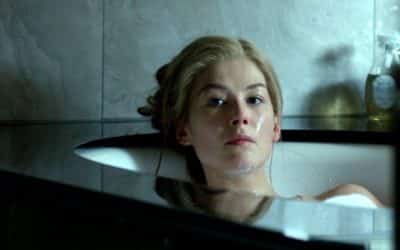 Why are domestic thrillers all the rage?