reviewed by
Sandra Hoover
Without Saying Goodbye is the story of two women incognito who meet under highly unusual circumstances. After coming to a wordless understanding that discussions about their past is off limits, they form a tentative bond and makeshift family of sorts. Both women are running from something or someone.
Both are at the end of their rope. Both would rather die than return to their former lives. Both have secrets they will not share. As the story unfolds, readers come to know these women, to understand their pain, motivation and fear of being forced back to the insufferable life they fled.
Cerys is battling depression as a result of empty nest syndrome. She gave up her dreams of a career to be a stay at home wife and mother, and now all these years later she's left with nothing to fill her idle time or mind – nothing to look forward to, nothing to live for. She doesn't know who she is anymore or what role she plays to a family that no longer needs or sees her often enough to recognize the signs of deepening depression threatening to break her. Over a period of time, as the darkness claims Cerys, she makes an irreversible decision culminating in one dark night on an empty highway, a fiery crash and a no longer tethered woman on the run.
Lily is a young, naive, abused mother with a helpless four year old child. Her husband has repeatedly beaten her down both mentally and physically until her confidence in her own ability as a mother, wife and human being is nonexistent. However, it's not fear for her own life that motivates her, but rather love for the child depending on her. There's one thing this monster can't beat out of her – her maternal instinct to protect her child at all costs, and so on a dark, foggy night after months of silent preparation, Lily slips out of the house and vanishes with her child.
One fateful afternoon, far away from their respective former homes, Cerys' and Lily's paths cross. Both recognize a bit of themselves in the other and without revealing backgrounds, they form a tentative, temporary arrangement to live together – no questions asked. Things improve until the day an emergency ends their anonymity, and someone figures out who they are. It's only a matter of time until danger arrives on their doorstep.
Without Saying Goodbye is a propulsive, emotional domestic thriller that explores the many stages of motherhood, the overwhelming need to protect and the need to be needed no matter ones' age. Jarratt does a beautiful job of characterization, of building empathy for both women who are decades apart in age. Readers are drawn into both women's lives, coming to understand what drove them to run – to leave their families without a word of goodbye, and how in their own way, they're each searching for their own identity. The plot line unfolds in a steadily rising pace with tension increasing over concerns of being discovered and forced to go back which keeps both women wary and always looking over their shoulder. Will they ever truly be free of the past that haunts them?
For this reader, the most beautiful part of Without Saying Goodbye is the gradual transformation of both women from darkness to light as they learn to trust again – both their own instincts and others. Through picturesque prose, Jarratt renders this story with beauty and grace even as she delivers a commentary on social issues like mental and physical abuse, empty nest syndrome and a mother's internal instinct to protect – to do whatever it takes to ensure the safety of her children. How far would you go to protect your child? I know I'd do whatever it takes.
Without Saying Goodbye is a powerful, highly readable, heart touching domestic thriller. It's especially suited to women of all ages who've ever felt invisible or less than without really understanding why. I highly recommend it to fans of character driven domestic crimes and light suspense thrillers.
Without Saying Goodbye is available at: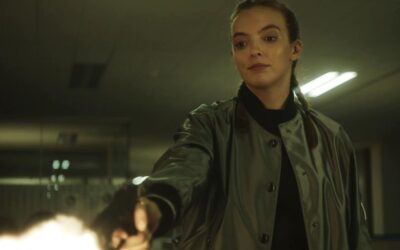 From Femme Fatales to Masterminds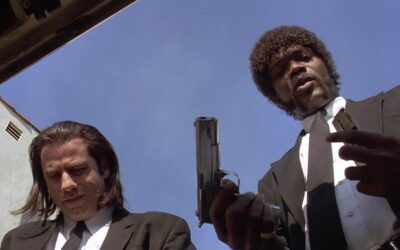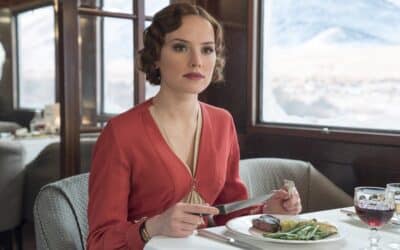 Why are crime stories so popular?