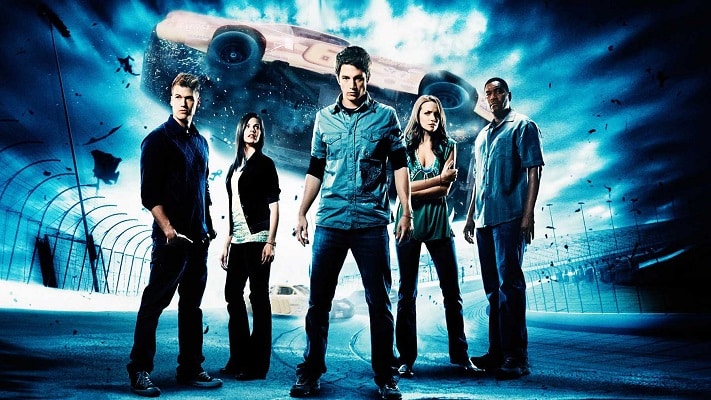 YA Supernatural Thrillers
The Top 10 YA Supernatural Thriller Movies of All Time
There is just something to be said about the unrelenting fear that lashes across you as you witness a captivating supernatural thriller that wedges deep within your bones. Your heart races, you find yourself creeping closer to the edge of your seat, and you clutch your chair with tense knuckles, immersing yourself into an unexplainable suspense ride that you just can't explain. And yet, you can't look away from it either.
Supernatural thriller horror films have been leaving their mark for decades. They captivate our undivided attention and seamlessly intertwine genres together. A horror film is essentially a thriller by definition, but these genres tend to bleed into one another. When you add the YA aspect to the mix, you witness a fresh new take on the supernatural thriller genre, as we witness things through innocent eyes. Emotions, drama, and fears collide, which only amplifies this genre even more.
While there have been plenty of films that fit the bill, there are only a handful that really do the YA supernatural thriller genre justice. Many of these films have paved the way for this genre, while others have quickly become cult classics that will last for generations.
Let's take a look at the top ten YA Supernatural-Thriller films of all time.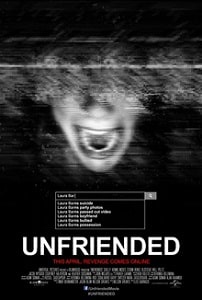 #10 — Unfriended (2014)
Part of the struggle with YA supernatural thrillers is that you need to stay relevant and up-to-date on your target audience. Unfriended is a found-footage supernatural horror film that takes a unique approach to utilizing social media and technology to terrorize its audience. While not everyone was a fan of this movie, I thought that it showcased the dangers of cyber bullying while still terrifying us to death with some supernatural elements.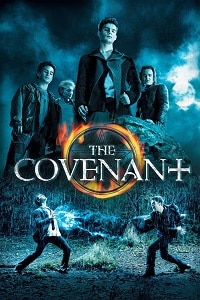 #9 — The Covenant (2006)
Secret societies, pacts, and supernatural powers have a promising formula. In this film, we witness the aftermath of a broken pact leading to magical battles, teen drama, and more. This film screams YA supernatural thriller and deserves a spot on your watch list.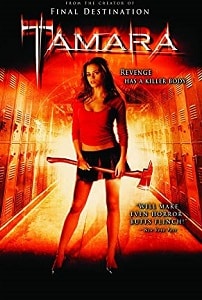 #8 — Tamara (2008)
The 2000's were a popular decade for YA supernatural thrillers. While this film is lesser known than some of the others on this list, it introduces us to the dangers of a femme fatale with a thirst for vengeance. Once again, we witness themes of bullying and peer pressure, revealing shocking and brutal consequences.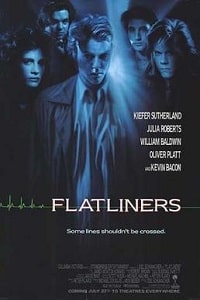 #7 — Flatliners (1990)
When you think about why the supernatural thriller-horror genre is superior to others, it's because it latches on to the unexplainable mysteries that keep us up at night. What happens after we die? What happens if we can actually find out and come back to life? These are some very relevant questions for young medical students who are starting out in life with a thirst for knowledge and experience. Be careful what you wish for though.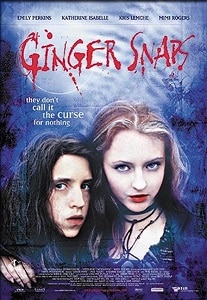 #6 — Ginger Snaps (2000)
Being thrown into the unknown world of sexuality can be frightening on its own. However, this film takes things to a new level. While this werewolf film tips closer to the horror scale due to its gory and violent nature, I can't ignore the heavy YA themes that make growing up seem even scarier.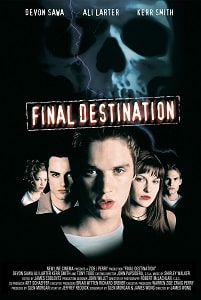 #5 — Final Destination (2000)
Life and death balances can quickly shift without warning. But what if you saw your death before it happened and made a decision that could change your fate and the fate of others? The Final Destination films are a thrill ride from start to finish. They quickly capture your attention from the very first scene and maintain the violent surprises without holding anything back.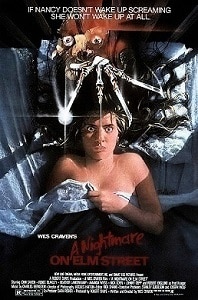 #4 — Nightmare on Elm Street (1984)
This film franchise is the perfect example of genres intertwining seamlessly. You have supernatural elements, thrills, slasher horror, and teens at the heart and center of everything. The concept behind Freddy Krueger is so terrifying. A monster that comes after you in your dreams may have you hiding your very own coffee machine under your bed. It should also be noted that the adults are pretty useless in these films and the teens end up saving the day in the end.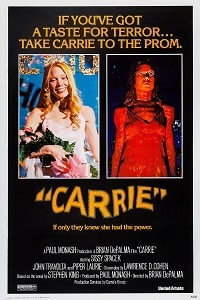 #3 — Carrie (1976)
A high school prom is oftentimes glorified as the epitome of a young adult's journey. It's a celebration and the start of something new, but this harmless dance takes a dark and twisted turn in the film, Carrie. Once again, we witness themes of bullying as an outsider learns that she has telekinetic abilities, leading to a grand finale of bloodshed that will terrify you for years to come.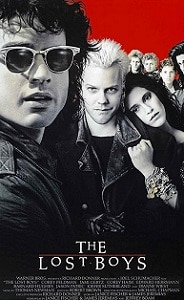 #2 — The Lost Boys (1987)
After moving to a small town with their mom, two teenage brothers cross paths with a gang of vampires. This film is a cult classic and it really stands the test of time. Many consider this film to be one of the best vampire movies of all time and that's really because this film has it all. All of our favorite genres come together brilliantly and we also get some welcomed humor sprinkled in, highlighting our YA heroes. When I think about teen supernatural horror, this film automatically comes to mind and probably always will.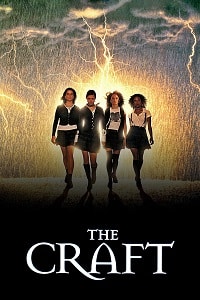 #1 — The Craft (1996)
Outcast teenage girls searching for a sense of purpose and belonging in high school may seem like it has been done before. However, when you add in witchcraft, dark rituals, and a Queen Bee that will haunt you in your nightmares, you may want to circle back to this cult classic. The Craft has paved the way for witchcraft in film and television, but there are also these truthful and resonating themes about friendship, loyalty, and peer pressure. The film is dark in a lot of ways, but this works in its favor. It doesn't sugarcoat consequences. Rather, it showcases the brutal truth behind them while having some welcomed magical fun along the way.
There are countless other films, television shows, and books that can certainly be added to this list, reminding us that the YA supernatural thriller genre is far from boring. It adapts and changes, much like its YA characters, keeping us on the edge of our seats while presenting us with fresh and new unpredictable thrill rides to keep us on our toes for years to come.
About the Author

Amy Koto is an author and blogger who currently lives in Long Island, New York. Her new supernatural thriller, Girl Number Thirteen is releasing in November 2020. She enjoys binge-watching horror movies with the lights on and blogging about her favorite television shows as TV Fanatic Girl with her dog and biggest fan, Honey, Visit amy online at tvfanatic.blog and check out her books on amazon.