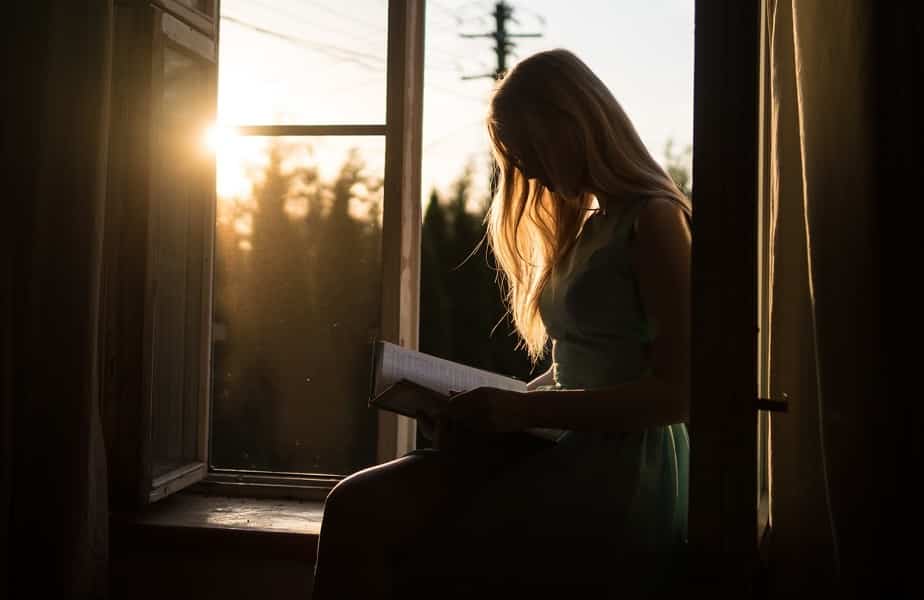 Young Adult Mystery and Suspense
Ten Twisty YA Mysteries, Thrillers, and Whodunits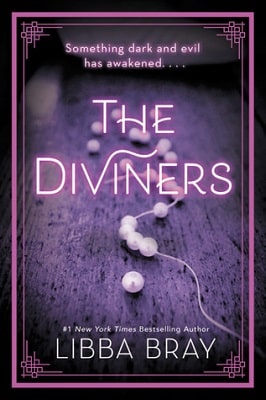 The Diviners
By Libba Bray
1926 New York City, a buzzing hive of flappers, bootleggers, hustlers and dreamers and Evie gets the chance to take it all in when she's sent to live with her Uncle Will at the Museum of American Folklore, Superstition, and the Occult. Despite her uncle's fixation on such matters, Evie keeps her deepest secret hidden, a superpower that has always seemed like a curse. But when the police solicit Uncle Will's expertise to help stop a serial killer, Evie realizes the bane of her life may actually be a gift that can empower her to catch a murderer.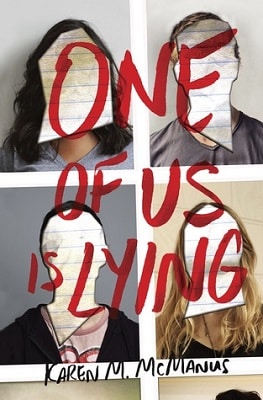 One of Us is Lying
By Karen M Manus
Manus' newest title, The Cousins, was released this December, but you may want to start with the book that put her on the map, One of Us is Lying. It's been called The Breakfast Club meets Pretty Little Liars. Five students enter detention. Only four come out alive. Before his death, Simon had planned on uploading some earth shattering posts about the others to social media, making everyone present a suspect. Was someone in that room capable of homicide? Or are they all being used as distractions by the real killer?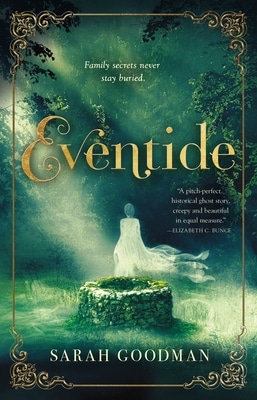 Eventide
By Sarah Goodman
Southern gothic, small town folklore and a haunted forest all come together in Sarah Goodman's debut novel. In 1907 the orphan train drops Verity and Lilah off in Wheeler, Arkansas. While Lilah gets adopted, Verity must find her own way and works on a farm to stay close to her sister. Wheeler is a town with dangerous secrets, and it seems her parents played a role in past events that have been collectively pushed aside, however not forgotten. As Verity tries to find the truth, someone else will turn to horrible measures to keep the past hidden.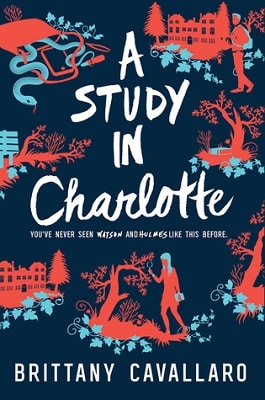 A Study in Charlotte
By Brittany Cavallaro
When Jamie Watson attends the same prep school in Connecticut as Sherlock Holmes' great-great-great-granddaughter, Charlotte Holmes, what could possibly happen? Murder, that's what! (It's elementary, dear reader.) A student dies under questionable conditions and Charlotte and Jamie are framed. Thrust together by circumstance and fate, the duo must put aside their differences and work together to catch a killer in this sometimes funny, often thrilling YA whodunit.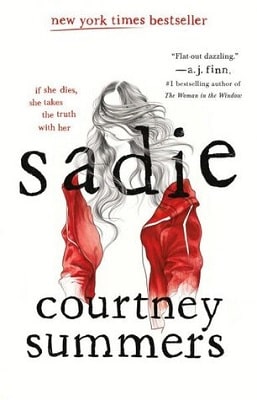 Sadie
By Courtney Summers
After her sister's viscous murder in a small Colorado town, Sadie sets out on a mission to hunt down the killer. Without her knowing, West McCray, a radio personality receives a phone call begging him to help find Sadie before she does the unthinkable. West sets out to investigate, bringing his listeners along. Hot on the trail of Sadie, he unravels bigger truths and brings dark areas of society to light. This young adult mystery thriller alternates between Sadie's point of view and the podcast transcripts. It delves into some hard topics, but is worth it.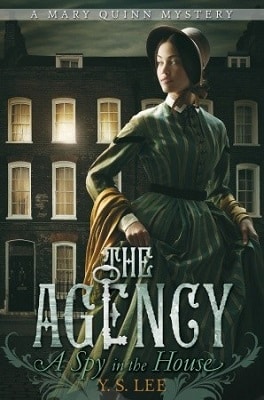 The Agency: A Spy in the House
By Y.S. Lee
In Victorian London, orphan Mary Quinn gets by on petty theft, until she has the opportunity to study at Miss Scrimshaw's Academy for Girls, a front for a clandestine group of female investigators called the Agency. On her first mission, Mary gains employment in the home of a wealthy merchant as a cover to gather information about his missing cargo ships. The house staff each have their own hidden agendas leaving Mary not clear who to trust. Where her training ends her lessons from the streets and her wits will save her and maybe even help solve the mystery.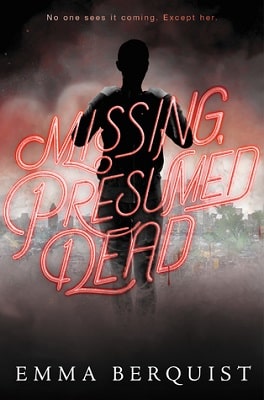 Missing, Presumed Dead
By Emma Berquist
A touch is the only connection Lexi needs to see how a person will die. So she works hard to keep her distance from people even if this means plunging into depression and loneliness. When Lexi envisions Jane's violent murder outside an L.A. club she feels helpless to stop the series of events from unfolding. After Jane's inevitable death she visits Lexi as a ghost. She desires revenge and only Lexi can help her track down the killer. The two team up in this unusual young adult ghost story meets whodunit.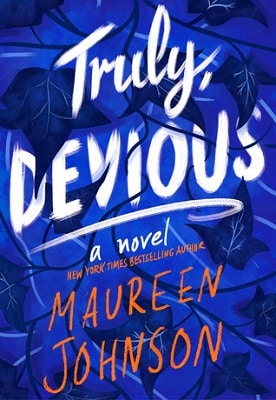 Truly Devious
By Maureen Johnson
Stevie Bell sets off for her first year at Ellingham Academy, a private preparatory school in Vermont, known for both its quality education and as home to a famous and frightening unsolved mystery. Years ago the wife and daughter of school founder, Albert Ellingham, were kidnapped. A terrifying letter signed 'Truly, Devious' remains the only obvious clue. Stevie sets out to crack the cold case as she navigates her new life at school. While she connects the dots, death returns to Ellingham Academy and Stevie recognizes she may be the only one who can figure out who done it before they strike again.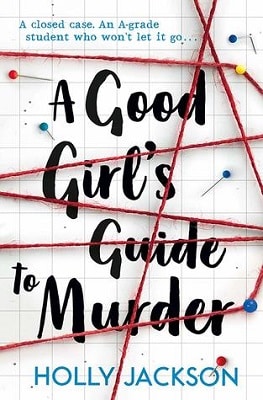 A Good Girl's Guide to Murder
By Holly Jackson
Years ago, a popular high school senior was murdered by her boyfriend, Sal, who then committed suicide. Some details don't add up and even though the case is closed Pip begins to see that maybe it shouldn't be. For her senior high school project Pip digs deeper, trying to uncover the real story. But as the twists and turns of her investigation draws scrutiny, she may have also beckoned the attention of the real killer and placed herself in grave danger.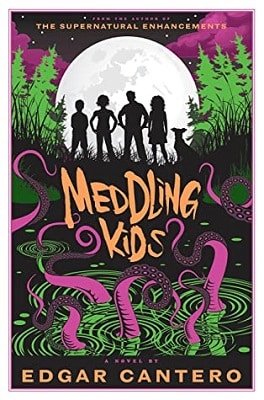 Meddling Kids
By Edgar Cantero
Back in 1977 four kids and a large dog solve a local crime and put the fraudster behind bars. The crook became hell bent on revenge as he would have gotten away with it too if it weren't for those meddling kids (do we see where this is going?). Now it's 1990 the man is out on parole, the kids are all grown up and they realize they may have nabbed the wrong guy. Now to right the wrongs of the past the gang gets together for one last mystery to unmask the real culprit and put their own demons to rest. Not technically a YA, but still a fun mystery for teens and adults alike.
About The Author
Stacey Osbeck enjoys road trips, being in nature and going to the movies.  Recently made a staff writer at Moviejawn, Stacey explores all things cinema for both their digital platform and quarterly print editions.   
Her two favorite aspects of writing are character development and creating a picture so the reader feels like they're truly there.  She's currently working on an adult heist novel with a brother sister duo.  Her first novel Kudzu, a fun YA whodunit, takes place in the Deep South. Available at amazon.com.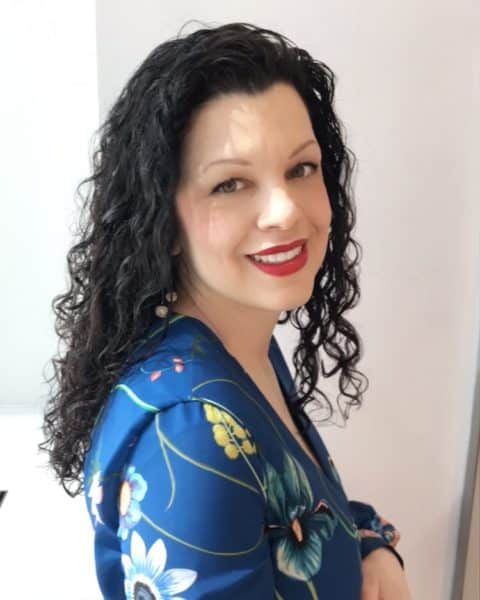 Nordic Noir, Southern Noir, and other Noir
read more