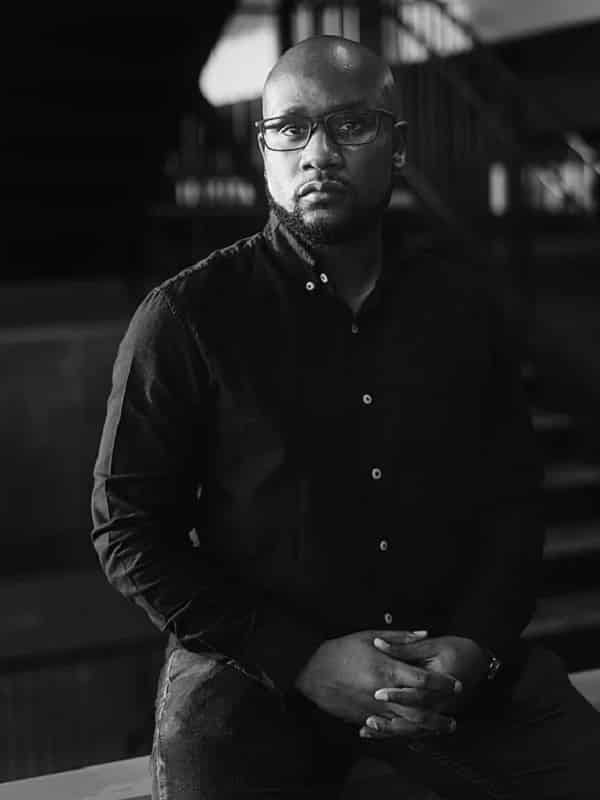 Aaron Philip Clark is a native of Los Angeles, CA. He is a novelist and screenwriter. A self-described "son of the city," Clark takes pleasure in exploring the many facets of Los Angeles and enjoys hiking in the San Gabriel Mountains.
His most recent novel, Under Color of Law, is inspired by his experiences in the LAPD and will be published by Thomas & Mercer on October 1, 2021.
Q. Under Color of Law is inspired by your experiences in the LAPD. What's your history with the LAPD?
Aaron: I was an LAPD recruit officer in 2014 until I was injured with three months left in training. While training was grueling and consumed my entire life, I took stock of the people around me. I was fascinated by the examiners, background investigators, training officers, and recruits. Most of the recruits in my class had interesting reasons for joining that often had more to do with the traumas they experienced in their lives than wanting to be, for lack of a better term, a bully with a gun. I also watched how people changed, taking on the language of our trainers—"cop-speak"—it was indoctrination. The first time my class was reprimanded, our drill instructor said it was because "we behaved too much like individuals and not enough like members of the greatest police department in the world." That always stuck with me, the idea that individualism and law enforcement shouldn't coexist.
Q. With delight, readers have noted the moral ambiguity and noir style of your writing. To paraphrase a TS Elliot quote that appears on your website, how do you feel your work honors, builds upon, and questions what has come before?
Aaron: My writing style is greatly influenced by the novelists I read and enjoyed long before writing a novel. Walter Mosley's Easy Rawlins books were some of the first PI novels I read as a kid, along with Raymond Chandler and Ross MacDonald. Later on, in grad school, I discovered the works of Georges Simenon and Jean-Patrick Manchette, whose novel The Prone Gunman taught me how to be economical in regards to style and plot. Very often, less is more, especially when crafting mystery and suspense. I think these early novels were foundational, allowing me to take some of the well-established tropes in new, fresh directions.
Q. Under Color of Law is the first in the Trevor Finnegan story. Is there more to come?
Aaron: Yes! Writing about Trevor Finnegan allows me to tap into the zeitgeist, and as long as chaos reigns supreme, Trevor will be there to witness it. The second novel, Blue Like Me, picks up two years after Under Color of Law—November 2016, leading up to the presidential election. It's not a politically centered novel, but the partisan polarization provides a tense backdrop for the crime Trevor is tasked to investigate.
Q. Besides being a novelist with four titles under your belt, you work as a screenwriter in the heart of the industry. What has your Hollywood experience been?
Aaron: I started as a script reader, mostly for contests. Then I became a freelance script doctor and worked on a few scripts made into independent films. These days I enjoy teaching creative writing and screenwriting. When I work on a script, it's usually an adaptation of one of my novels or a genre like science fiction or horror. For some reason, I enjoy writing horror scripts but haven't found the same joy writing horror stories.
Q. What are you working on now?
Aaron: I'm finishing up Blue Like Me, the second Trevor Finnegan novel. In the book, Trevor is tasked with an investigation that will push him in ways never before and threaten to destroy everything he holds dear. It's a timely story, much like Under Color of Law, that not only centers on a series of crimes but how those crimes affect Trevor physically, psychologically, and emotionally.
Aaron Philip Clark's Latest
Under Color of Law
The murder of a police recruit pins a Black LAPD detective in a deadly web where race, corruption, violence, and cover-ups intersect in this relevant, razor-sharp novel of suspense.
Black rookie cop Trevor "Finn" Finnegan aspires to become a top-ranking officer in the Los Angeles Police Department and fix a broken department. A fast-track promotion to detective in the coveted Robbery-Homicide Division puts him closer to achieving his goal.
Four years later, calls for police accountability rule the headlines. The city is teeming with protests for racial justice. When the body of a murdered Black academy recruit is found in the Angeles National Forest, Finn is tasked to investigate.
As pressure mounts to solve the crime and avoid a PR nightmare, Finn scours the underbelly of a volatile city where power, violence, and race intersect. But it's Finn's past experience as a beat cop that may hold the key to solving the recruit's murder. The price? The end of Finn's career…or his life.
Aaron Philip Clark's latest available at:
Police Procedural Features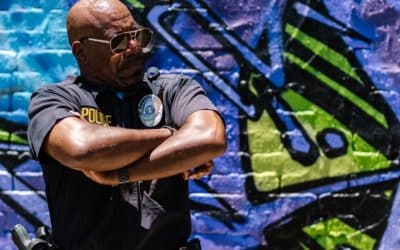 Are police still the good guys?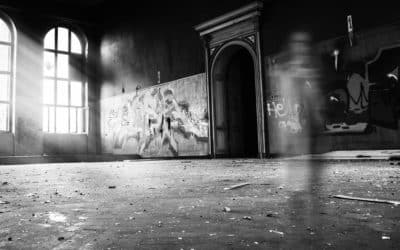 Police Procedurals and the Supernatural Thriller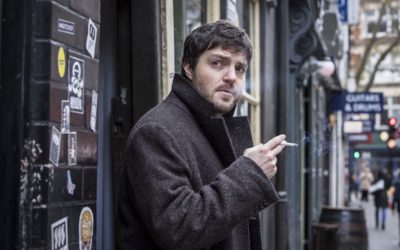 In praise of the most interesting figures of the mystery genre