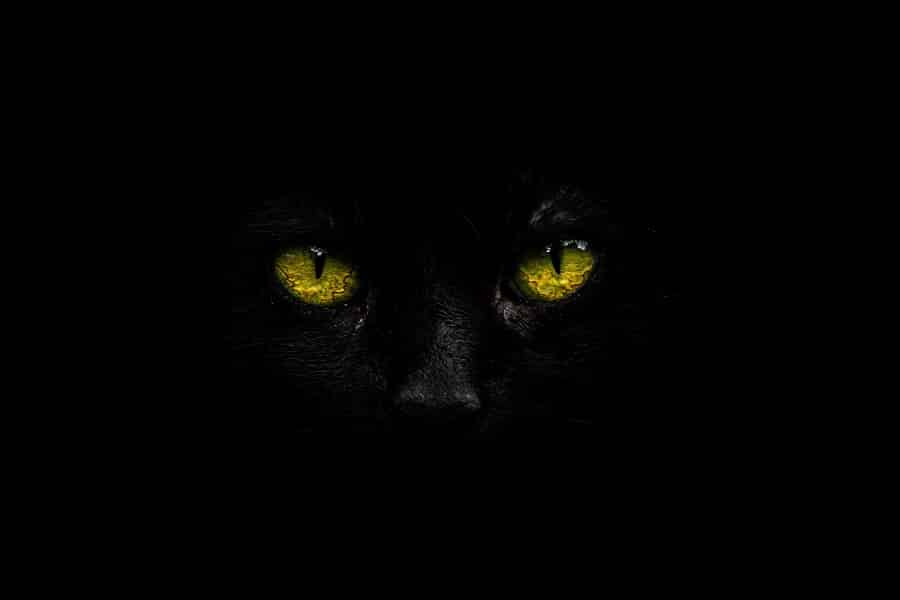 Authors Slaughter, Munier, DiGenti and Cobb on felines in mysteries
PART ONE
Man needing money to avoid home foreclosure conspired to rob and murder
a lawyer and frame the victim's cat for the homicide.
While the above may sound like a cozy cat mystery, it's a true story of a crime that took place in Illinois. The would-be killer received a sentence of 20 years in a Federal prison, which goes to show that cats have a place in mystery, suspense, and thrillers.
Although in the case involving the attempted murder the villain planned to kill a cat, Clea Simon, author of five cozy cat mystery series, believes a cat should never be the victim. "Don't kill the cat," she professes. To back it up, she cites a time when she stopped reading a novel by a popular author because a cat was killed. Simon immediately put down the book and never read another by the same author.
Best-selling and award-winning authors are quick to agree.
Cat-loving author Karin Slaughter, whose 2021 book False Witness introduces a cat named Binx, says, "I'm 100% against a cat (or any animal) being injured in any way, shape or form. I think it says more about the author than the cat—mainly that the author doesn't have the intelligence to communicate with cats on their own level." The author of over twenty best-selling thriller mysteries believes dogs are easy, but said, "With cats, you have to earn their respect every single day. They don't care if you were good yesterday. What have you done for them today?"
Award-winning mystery author Paula Munier, who recently released, The Hiding Place, the third book in her Mercy Carr mystery series, also does not approve of killing a cat or seriously harming any animal. She says, "The bomb-sniffing Malinois Elvis and the search-and-rescue Newfoundland-retriever mix Susie Bear in my Mercy Carr series both do jobs that can be dangerous, and they sometimes suffer ill effects as a result—but I draw the line at any serious harm. I don't think readers would ever forgive me if anything happened to either of them. And I certainly would not forgive myself!" As for the cats, Munier says, "In my books felines are always being rescued by my heroine Mercy Carr, her grandmother Patience, who's a veterinarian, and the Cat Ladies, who run a local shelter for cats."
However, Munier points out a negative era in cat history. "Of course cats have been associated with witches, and both women and cats have been persecuted over the years. One of my own forebears was accused of being a witch during the famous Salem Witch Trials. So, I feel strongly that misogyny and ailurophobia often go hand and hand and should be acknowledged and denounced."
Victor DiGenti, author of the Windrusher suspense series, featuring a cat, believes cats have become easy targets for victimization in films because of the emotional bonds we have with them. He says, "The plot device is used to horrify the audience when cats are tortured or killed, as was the stray cat taken in by Mikael Blomkvist in The Girl with the Dragon Tattoo. It's a common trope to show a vicious killer waiting in the shadows, the victim unaware of the danger, with the camera lingering on a helpless tabby, and thinking this will not end well for the poor feline? There is an unwritten rule most writers tend to follow not to cause permanent harm to children and dogs, but that doesn't seem to apply to cats, who are treated as more disposable. Stephen King broke the rule when a family's cat is run over by a car and killed. But he brought it back to life in one of his creepiest books, Pet Sematary."
However, when DiGenti allowed an evil cat to meet a tragic end in Windrusher, the first book in his Windrusher series, he experienced a reaction. "Even though I characterized Bolt as a nasty creature, I still heard from readers who were dismayed that I didn't find a way to modify Bolt's violent nature and let him live."
In examining the history of felines in mystery, while Edgar Allan Poe's 1843 short story, "The Black Cat," may have been the first to introduce a cat into mystery, Lillian Jackson Braun's The Cat Who Could Read Backwards, published in 1966, kicked off the popularity of the cozy cat mystery. In total, Braun wrote 29 books in the series. Rita Mae Brown followed in 1990 with her introduction of the first Mrs. Murphy book, Wish You Were Here, co-authored by Brown's cat, Sneaky-Pie Brown. Her 30th book in the series is scheduled for release in October.
While Braun and Brown are to cat cozies what Agatha Christie is to standard cozies, many more authors have come onboard, including Clea Simon, Miranda James, Sofie Kelly, T.C. LoTempio, CeeCee James, Sofie Ryan, Laurie Cass, Leann Sweeney, to name a few. Type in "Cozy Cat Mysteries" in the goodreads.com search bar and approximately two-hundred results come up, most with outstanding reviews. The cats are Siamese, tabby, tuxedo, Persian, Maine coon, or other, while their human protagonists may be a journalist, post mistress, ex-crime reporter, librarian, witch, etc. In some, the cats talk. But all have dead bodies with mysteries to be solved.
In responding to the popularity of the cozy cat mystery, Vic DiGenti says, "Readers of cozies are comfortable with the amateur sleuth solving the mystery, sometimes with the help of their cat. But they expect any violence to be downplayed or committed offstage. On the other hand, readers of contemporary mysteries, suspense, and thrillers are looking for grittier, more violent fare, and while a cat may make an occasional appearance as a household pet or stray, they usually don't play a major role in the plot. For example, my first Quint Mitchell Mystery, Matanzas Bay, introduced readers to Quint, a private detective, and his two pets, a yellow lab named Bogie and a cat named Dudley. After their introduction early in the book, they are hardly mentioned at all as Quint pursues a killer in St. Augustine."
A review of authors in the genre reveals most are women. Asked why he believes so many of the writers are female, DiGenti says, "I suppose we can generalize and say the vast majority of cozy readers are women, and perhaps women are more emotionally attuned, as cat lovers, to write for that audience."
When asked for book recommendations, Karin Slaughter says, "Sneaky Pie Brown is definitely at the top of the list. I got to meet Sneaky Pie Brown a few years ago, and it was one of the highlights of my life (Rita Mae Brown was all right, too.)" According to Slaughter, the author gives ZERO credence to ranking systems and/or awards. "The lady is solving crimes because she's good at it, not because she wants the glory. (I literally heard her say this.)" Another book in a different genre that made an impression on Slaughter is Quake Cats about the cats of Christchurch, New Zealand, who survived a devastating earthquake, but she warns, "Be prepared to cry."
Paula Munier also favors Rita Mae Brown and Caroline Haines but adds, "My new fave author is Elly Griffiths. If you haven't read her wonderful Ruth Galloway traditional mysteries, you'll love Ruth and her cat Flint."
As for Victor DiGenti, his favorite is a fantasy cat cozy by Shirley Rousseau Murphy titled, The Catswold Portal.
While cat cozy mysteries are plentiful, mystery films featuring a cat are scarce. The 1965 Disney film That Darn Cat, based on the book Undercover Cat, by Gordon and Mildred Gordon, was a huge box-office success. In the story, a hostage scratches a plea for help on the collar of D.C., the cat, who carries the message to rescuers. Disney also produced a film featuring characters from Rita Mae Brown's Mrs. Murphy series, titled Murder She Purred. Blythe Danner provided the voice for the feline, Mrs. Murphy.
In looking at why cats are rare in film, WGA screenwriter Sharon Y. Cobb says, "A professional screenwriter must be clear about the reason she needs a cat or any animal in her story. Many times, it's to help soften a lead character. But having a cat in the cast can be expensive. There are rules and regulations involving the American Humane Association. Also, the film production must find an animal trainer with a cat that is comfortable on set and well-trained." Cobb recently completed a script for an L.A. director who asked her to add a cat. Cobb said she is looking forward to visiting the set this fall when they are shooting to see how the trainer gets the cat to perform.
Without a doubt, cat cozy mysteries have a large following. Part Two will explore cats in standard mysteries, suspense, and thrillers.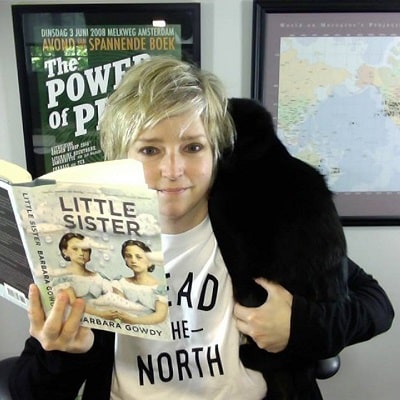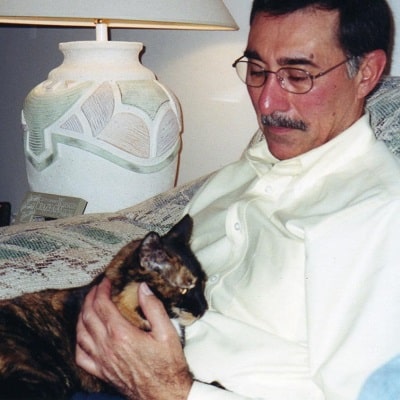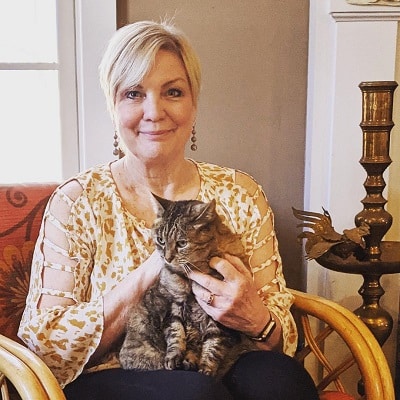 About the Author
Judith Erwin is the award-winning author of seven books, including the Shadow of Dance Series, three standalone novels, and the recently released Capitol Murder, Book 1 of the Shepherd & Associates Series. She won a FAPA gold medal for her romantic suspense novel, The Studio, also a finalist in the international Readers' Favorite Book Awards. Her romantic novel, Shadow of Doubt was a Royal Palm Literary Awards finalist. A retired attorney and freelance writer, her work has been published in numerous periodicals. A native of Atlanta, Georgia, she lives and writes in North Florida.
juditherwinofficialwebsite |amazon.com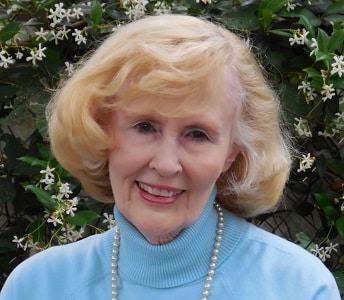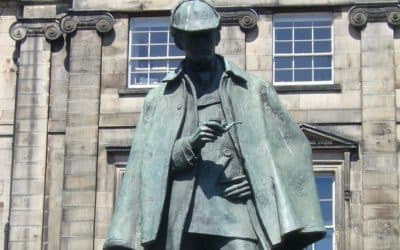 The enduring appeal of fiction's greatest detective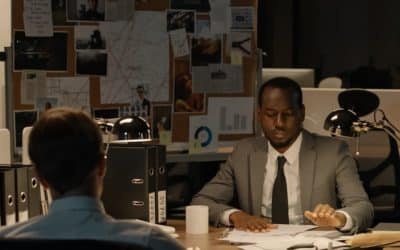 The Evolution of Detectives in Fictional Crime