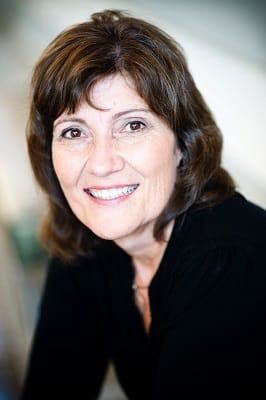 Best-selling romantic suspense author Colleen Coble's novels have won or finaled in awards ranging from the Best Books of Indiana, the ACFW Carol Award, the Romance Writers of America RITA, the Holt Medallion, the Daphne du Maurier, National Readers' Choice, and the Booksellers Best. She has nearly 4 million books in print and writes romantic suspense because she loves to see justice prevail.
Q. You're now two books into the Pelican Harbor series (with the third and final book coming April 2021). For readers who haven't had the pleasure yet, what's this series about?
Colleen: The series centers around Jane Hardy, chief of police in the small town of Pelican Harbor. She's solving cases while working through some personal issues that involve discovering the son she thought died in a fire is really alive. The romantic lead is Reid Dixon, a well-known journalist and father of her son. There are lots of emotional layers and depth to the novels my readers have been enjoying. It's set in the Gulf Shores AL area, a spot our family loves. Jane is a short, plucky character who rises above every challenge that faces her.
Q. Putman has written about collaborating with you on writing book titles. Who else do you collaborate with in your writing process? What does that look like?
Colleen: My critique partner of nearly twenty-two years is romance novelist Denise Hunter. We live about an hour apart and often meet in person to brainstorm each other's stories. We each know what elements need to be in the other's work, and it's been a wonderful friendship and working relationship. We also edit each other's chapters as they are written. I'm not too sure I could write without Denise's input!
I also love brainstorming with other author friends, including Cara Putman and Rachel Hauck. Every time we're together we are noodling on story. Also several other authors meet me in Arizona once a year to brainstorm new ideas. We rent a house and talk story for days. Those authors include Robin Caroll, Carrie Stuart Parks, Lynette Eason, Pam Hillman, and Dineen Miller, as well as currently unpublished authors. Voni Harris and Michelle Lim.
Wherever authors gather, we talk story and technique! We take advantage of building relationships with others who "get" us and our quirk of talking to characters who don't exist except in our heads!
Q. Have you read anything recently that you'd recommend?
Colleen: Oh there are so many good books out there! Cara Putman's Lethal Intent is great. Denise Hunter's Autumn Skies just came out, and it's wonderful. While it's romance, it has a little suspense thread when in the wilderness, and the hero is a Secret Service agent which added a fun layer for me.
Q. What makes a story in the romantic thriller or a romantic suspense genres different from a thriller with a romantic storyline?
Colleen: It's a difference of percentage of the story circling around the romantic plot. With a romantic suspense or romantic thriller, the relationship plot has enough scenes to satisfy the romance reader. I personally think even a touch of romance adds to any kind of novel because people care about relationship. It adds characterization. I do read novels that are strictly thrillers, but I prefer something with even a hint that a love interest might be developing. With a romantic suspense, you clearly see the two main characters together at the end too.
Q. What are you working on now?
Colleen: Thank you for asking! I'm writing the finishing touches to A Stranger's Game, set on Jekyll Island GA. It's a standalone and features Torie, heiress to worldwide hospitality business, who finds herself the target of a stranger who fears what she might uncover in her search for answers to a friend's death. With romance, of course!
The USA Today Bestselling Author on AMONG THE INNOCENT and more
read more