An immersive historical police procedural that evolves into a mystery-thriller, capturing the atmosphere and contradictions of 1930s Scotland. It's a gritty street tale seen through the eyes of Detective Inspectors Jimmie Dreghorn and Archie McDaid. The Great War and the Spanish Flu pandemic have taken their toll on society, further exacerbated by the worldwide Depression. Widespread street gangs terrorize citizens who are already grappling with poverty and unemployment.
Alcoholism and discontent are rampant, fueling a climate of fear and violence. The gap between the rich and the poor widens, and religious differences play a significant role in the ongoing strife, even dividing the street gangs by religion. People are afraid to admit if they are a 'Billy' or a 'Tim.' The prevalent Protestants support the Rangers Football Club, while the subjugated Roman Catholics root for the Celtic F.C. It's a time of polarization and strife, with rampant street crime. A new direction is needed, and Glasgow appoints a new Chief Constable, Sillitoe, a man with radical ideas who is not a yes-man. He forms a special unit of 12 hand-picked officers known for their prowess and stature, unafraid to use force when necessary. He also overhauls the forensic department. This anti-gang division becomes a fast response team composed of the fittest and toughest, dubbed by the Scottish press as the 'Tartan Untouchables,' likened to FBI agent Eliot Ness's unit countering Al Capone and the gangsters of the twenties.
Jimmie and Archie are part of this team but present a somewhat comical pair when seen together. Jimmie, a complex man of contrasts and contradictions, stands at just five feet eight inches but possesses the body and skill of a boxer. Archie is the tallest and largest man on the force, having won a bronze medal for wrestling in the 1924 Paris Olympics and holding the title of Scottish Police Heavyweight Champion of 1928. What they share is an unwavering belief in obtaining justice. They are faced with two major cases in their debut tale. First, they respond to a tenement in the aftermath of a domestic abuse case involving twenty-six-year-old Peggy Bryce, who has been badly beaten by her husband, Thomas Bryce. Tragically, Peggy's son, Tommy, lies dead in the corner of the room, having been mercilessly thrown into a radiator.
During their immediate interrogation of neighbors, they learn that Thomas did not consider Tommy his own son and often returned home drunk and combative. As they search for Thomas Bryce, they encounter many other relevant characters that link the present to the past.
In the second major case, they are called to the scene where a man's lifeless body is discovered face-down in the Clyde River, his throat brutally slit down to the spinal cord. He is dressed as a man of means, and his wallet and pocket gold watch remain undisturbed, ruling out robbery as a motive. His business card identifies him as Charles Geddes, the son-in-law of Sir Iain Lockhart, one of the city's largest and wealthiest shipyard owners. The investigation takes them through the dark underbelly of the crime world, involving prostitution, gambling, and other heinous street crimes. They also cross paths with Sir Iain himself, as well as his beautiful daughter Isla, the 'grieving widow,' and her older brother Rory, a rich playboy known for his irresponsibility and rumored affairs with starlets.
Numerous flashbacks shed light on Jimmie's youth, upbringing, and the events leading to his current persona, providing context to his prior relationship with the Lockhart family.
Robbie Morrison proves to be an exceptional storyteller, weaving a complex narrative with multidimensional characters placed in severely compromised situations. This twisted narrative presents many unexpected events that lead to escalating suspense and intrigue, culminating in an exciting denouement. I would have loved to experience the Scottish dialect in an audio version of this tale. I can't wait to devour the next Jimmie Dreghorn tale, apparently already written and awaiting publication. Thanks to NetGalley and Random House Group – Ballantine for providing an Uncorrected Proof in exchange for an honest review.
Edge of the Grave available at:
More Historical Mysteries
Historical Mystery Features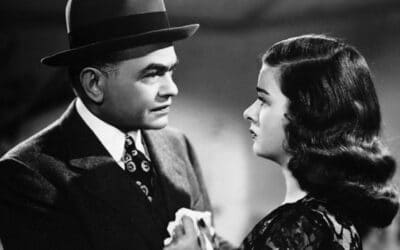 This tumultuous decade served as a fertile ground for mysteries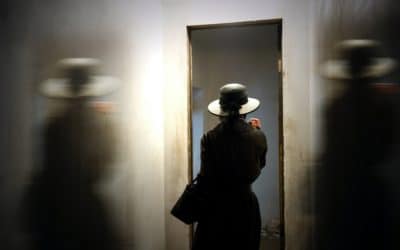 How long ago does history start?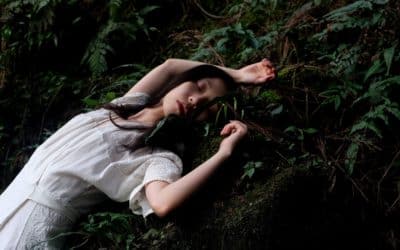 The rules that shape a historical mystery