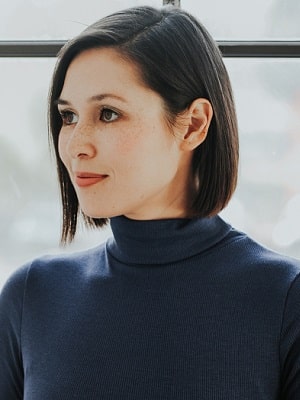 Elle Marr strives to tell powerful and compelling stories of women who demonstrate resilience in the face of great obstacles. She is the author of two thrillers, The Missing Sister (2020) and Lies We Bury (April 2021). The Missing Sister was a #1 Amazon bestseller.
Q. Your debut thriller The Missing Sister was a #1 Amazon Best Seller. How does Lies We Bury follow that kind of success?
Elle: As with any novel I write, my goal for Lies We Bury is to entertain readers. For me, that means digging into ideas that have captured my own interest–like how does someone move past great trauma, or fail to? Similar to The Missing Sister with Paris, Lies We Bury is a covert love letter to Portland disguised as a psychological thriller, and I hope fellow Portlanders enjoy the Rose City Easter eggs I dropped in.
Q. Lies We Bury starts with the riveting premise of a young woman tracing the trauma of her past to uncover a killer. For readers who aren't familiar with your writing, what can they expect from the story?
Elle: Definitely some darker themes, a twisted scavenger hunt, complex family relationships, the past haunting the present, and a few wounded characters who are struggling with the cards they were dealt. I gravitate toward stories that highlight the ups and downs of the human experience, and you'll see me strive for that in Lies We Bury. 
Q. You've got a pretty deep history with France. How does the impression that country made on you show up in your writing?
Elle: Good question. Typically, I'll include some mention of the French culture or the language itself in my writing. It was while I was living abroad that I began writing novels, and I'll always be grateful to that chapter of my life for motivating me to complete a manuscript. To that end, I like adding in a foreigner to my stories or touching on the theme of The Other—of being the outsider and how that affects a character's actions.
Q. Who are some of your biggest writing influences? And what do you enjoy reading in and outside your genre?
Elle: I fell hard for Gillian Flynn, Stephen King, and Harlan Coben long before I became an author myself but I also really enjoy the works of Jodi Picoult, literary fiction by Celeste Ng, and science fiction writer Mike Chen. Everything I read influences my writing, just like every person I meet does and the experiences I live do in part.
Q. What are you working on now?
Elle: Currently, I'm editing a thriller inspired by true crime, titled Strangers We Know. It's an #OwnVoices story about an adopted woman who seeks out her biological family at the FBI's request upon learning from a genetics test that she's related to a serial killer. I've been cultivating the idea for years, so I'm excited to be this far along in the writing process now. Wish me luck!
Lies We Bury
wo decades ago Marissa Mo escaped a basement prison—the only home she'd ever known. At twenty-seven, Marissa's moved beyond the trauma and is working under a new name as a freelance photographer. But when she accepts a job covering a string of macabre murders in Portland, it's impossible for Marissa not to remember.
Everything is eerily familiar. The same underground lairs. Sad trinkets and toys left behind, identical to those Marissa had as a child. And then there is the note meant just for her that freezes Marissa's blood: See you soon, Missy.
To determine the killer's next move, Marissa must retrieve her long-forgotten memories and return to a past she's hidden away. But she won't be facing her fears alone. Someone is waiting for her in the dark.
More Psychological Thriller Authors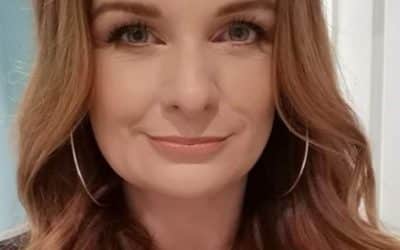 The Sunday Times bestselling author on HER LAST HOLIDAY and more