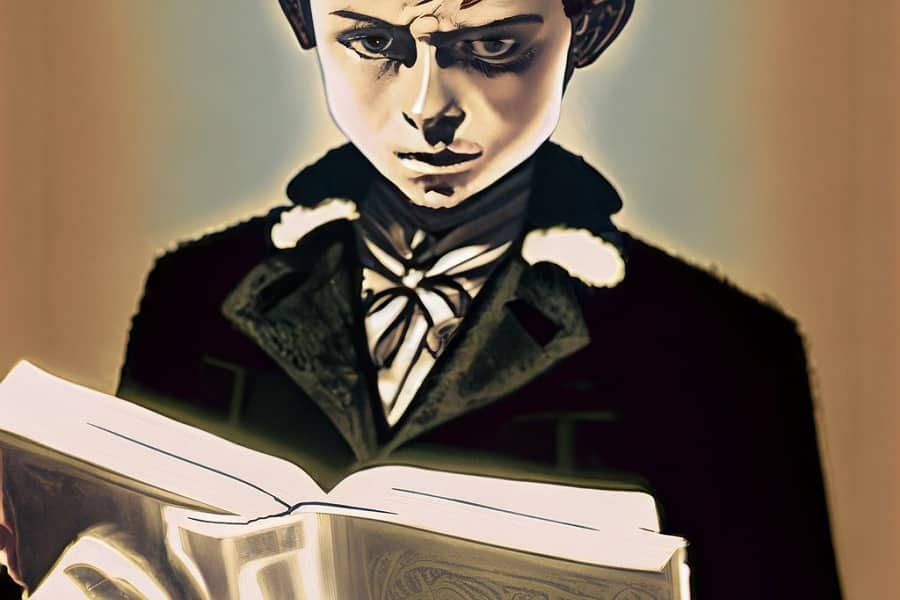 From Tiny Sleuths to Junior Gumshoes
The Top 20 Crime Books for Budding Detectives
Greetings, junior sleuths and mystery enthusiasts! Today we bring you the top 20 crime books for kids, a thrilling list designed to sharpen your wits and spark your imagination. From covert operations to daring detective duos, these stories will transport you into a world of enigmatic characters, puzzling plots, and twisting tales. So, grab your magnifying glass and put on your thinking cap, because it's time to dive into the thrilling, chilling, and occasionally hilarious realm of kid-friendly crime literature!
"The Hardy Boys" Series by Franklin W. Dixon
No list of crime books for kids would be complete without the legendary Hardy Boys series. Frank and Joe Hardy are teenage brothers and detectives, solving mysteries with courage and wit. These classic novels have been captivating young readers for decades, proving that good storytelling never goes out of style.
"Nancy Drew" Series by Carolyn Keene
Nancy Drew, the intrepid teenage detective, has inspired generations of girls to become fearless and resourceful. With her trusty friends, Bess and George, she uncovers secrets and solves mysteries in the quaint town of River Heights. A must-read for any aspiring female detective!
"Encyclopedia Brown" Series by Donald J. Sobol
Leroy Brown, aka Encyclopedia Brown, is a 10-year-old genius with a knack for solving mysteries. Alongside his friend Sally, he cracks cases that stump even the sharpest adult minds. With logic, intuition, and a hefty dose of smarts, Encyclopedia Brown is a role model for kids who love a good brain teaser.
"The Boxcar Children" Series by Gertrude Chandler Warner
Four orphaned siblings, living in a boxcar, solve mysteries and help those in need. These charming stories combine the thrill of adventure with the warmth of family bonds, making them ideal for young readers who crave both suspense and comfort.
"The Mysterious Benedict Society" by Trenton Lee Stewart
A group of gifted children, recruited by the enigmatic Mr. Benedict, embark on covert missions to save the world from a sinister organization. With puzzles, riddles, and a healthy dose of humor, this book will captivate readers and challenge their problem-solving skills.
"Chasing Vermeer" by Blue Balliett
Art, intrigue, and a good old-fashioned whodunit blend seamlessly in this modern classic. When a famous painting goes missing, two middle-schoolers team up to solve the mystery. Steeped in art history and featuring a cast of eccentric characters, "Chasing Vermeer" is a must-read for budding sleuths with a penchant for the arts.
"The Westing Game" by Ellen Raskin
A motley crew of 16 heirs finds themselves entangled in the late millionaire Samuel Westing's mysterious death. With a fortune at stake and a riddle-filled will to decipher, these unlikely allies race to uncover the truth. Packed with twists, turns, and plenty of humor, "The Westing Game" is a true gem in the world of children's literature.
"Greenglass House" by Kate Milford
An old, mysterious mansion is the setting for this enchanting tale of stolen treasures and hidden secrets. As snow falls and guests arrive, young Milo Pine unravels the mysteries of Greenglass House. This atmospheric tale is perfect for readers who love a good puzzle and a warm cup of cocoa.
"The Invention of Hugo Cabret" by Brian Selznick
A visually stunning masterpiece, this novel tells the story of an orphan boy living in a Paris train station. With its intricate illustrations and richly woven narrative, "The Invention of Hugo Cabret" transports readers into a world of wonder, mystery, and invention.
"The London Eye Mystery" by Siobhan Dowd
When their cousin Salim disappears on the London Eye, siblings Ted and Kat join forces to solve the perplexing case. With Ted's unique perspective as a young boy on the autism spectrum, this story offers a fresh take on the classic mystery genre.
"The Name of This Book Is Secret" by Pseudonymous Bosch
This hilariously self-aware novel follows two curious kids, Cass and Max-Ernest, as they investigate a mysterious box and unravel the secret behind the enigmatic Symphony of Smells. Brimming with wit and wordplay, this book is perfect for readers who love a good laugh with their mystery
"The Egypt Game" by Zilpha Keatley Snyder
When a group of children discovers an abandoned lot with an eerie Egyptian-themed setting, they are drawn into a web of ancient secrets and modern-day intrigue. Mixing fantasy and reality, "The Egypt Game" is an engrossing adventure for young readers with an interest in history and mythology.
"Moon Over Manifest" by Clare Vanderpool
Set during the Great Depression, this Newbery Medal-winning book follows 12-year-old Abilene as she uncovers the secrets of her father's past in the small town of Manifest. With a cast of quirky characters and a heartwarming story, "Moon Over Manifest" is a timeless tale of love, loss, and redemption.
"Sammy Keyes" Series by Wendelin Van Draanen
High school detective Sammy Keyes is a spunky heroine with a nose for trouble. In this engaging series, Sammy uses her wit, intuition, and courage to solve cases in her hometown of Santa Martina. Fans of Nancy Drew will adore these fast-paced, contemporary mysteries.
"Murder Most Unladylike" Series by Robin Stevens
Set in a 1930s English boarding school, this delightful series follows best friends Daisy and Hazel as they form their own secret detective agency. With wit, charm, and plenty of red herrings, these books are perfect for readers who enjoy classic whodunits with a twist.
"Three Times Lucky" by Sheila Turnage
Mo LoBeau, a plucky young orphan, teams up with her best friend to solve a murder mystery in their small North Carolina town. With Southern charm, colorful characters, and a touch of humor, "Three Times Lucky" is a delightful introduction to the world of crime-solving for young readers.
"The Great Shelby Holmes" by Elizabeth Eulberg
In this clever twist on the Sherlock Holmes stories, a nine-year-old detective prodigy named Shelby Holmes teams up with her new neighbor, John Watson, to solve cases in their New York City apartment building. This modern adaptation is perfect for young fans of the original Holmes adventures.
"The Secret Series" by Pseudonymous Bosch
Filled with adventure, humor, and secrets galore, this series follows Cass and Max-Ernest as they become entangled in a centuries-old battle between two secret societies. With puzzles, riddles, and plenty of suspense, these books are a thrilling ride for young mystery lovers.
"The Wig in the Window" by Kristen Kittscher
Best friends and amateur sleuths Sophie and Grace stumble upon a chilling scene in their neighbor's window, launching them into a high-stakes investigation. This suspenseful and humorous novel is perfect for readers who enjoy a good spine-tingler with a dash of comedy.
"The Gollywhopper Whodunit" Series by Peter Abrahams
Meet Ingrid Levin-Hill, a 13-year-old with a penchant for Sherlock Holmes and a knack for solving mysteries. Set in the quaint town of Echo Falls, this series combines suspense, humor, and a touch of drama, making it a perfect choice for young readers who crave excitement and adventure.
And there you have it, future detectives and mystery aficionados! These 20 crime books for kids offer a little something for everyone, from classic detective tales to contemporary whodunits. Each story brims with intrigue, adventure, and humor, creating captivating worlds for young readers to explore.
So, whether you're a seasoned sleuth or a novice investigator, these books are sure to ignite your imagination and sharpen your problem-solving skills. After all, as Sherlock Holmes himself once said, "The world is full of obvious things which nobody by any chance ever observes." Now, it's your turn to step into the shoes of these intrepid detectives and uncover the hidden secrets within these thrilling stories. Happy sleuthing!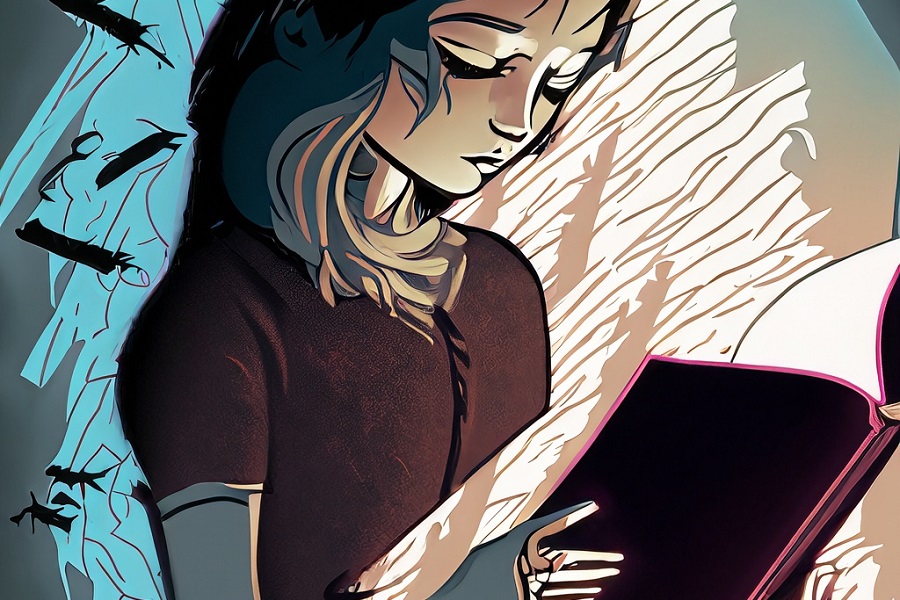 Unraveling the Mystery: The Appeal of Crime Thrillers for Teens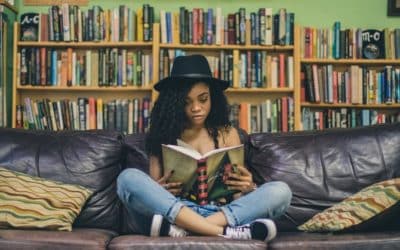 A Curated Collection of Captivating Whodunits for Teen Readers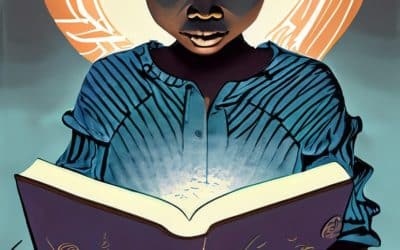 Five mystery books that are perfect for young readers