Crafts, desserts, and a death shake the small town of Hideaway, California in Hanging by a Thread by Dorothy Howell. Abbey Chandler has recently moved to the community and has set up a small sewing studio. She's hoping to build a clientele for her business. Many of the shops are barely surviving and are depending on an upcoming women's conference to help them. That includes Abbey's Aunt Sarah's bakery.
However, when a partner in a competing shop is killed during its construction, Sarah becomes a suspect. Abbey is determined to find the culprit and clear her aunt's reputation.
This novel has good characterization. Abbey takes on too many tasks. She can't seem to say no to anyone and seemed somewhat scattered as she moved from one thing to another. This didn't quite fit with my expectations of a character who had worked for a marketing firm in Los Angeles. Anna, the thrift shop owner, is known to gossip and jump to conclusions. However, she also donates pillowcases to be turned into dresses for charity. Other shop owners have varying degrees of depth. Aunt Sarah is mainly worried about her business and how she can make it more profitable. She's also a loving aunt who Abbey spent her childhood summers with and who welcomed Abbey into her home when she moved to Hideaway Cove.
This is a fun cozy featuring many unique and interesting characters. However, I thought Aunt Sarah would play a larger role in the first half of the book. The stimulating plot kept me turning the pages after a somewhat slow start. Additionally, there are a few things that became repetitive such as why the streets have bird names and the offers to pay for the thrift store pillowcases. Other than that, the prose is well-written. Additionally, the world-building was well-done. I could easily visualize the shops. There's a subplot within the storyline as well that deals with stolen goods. How can Abbey solve it, find the killer, and do all the other things she was volunteered for?
There is humor sprinkled throughout the novel as well as one major action scene. Woven through it are themes of caring for and helping others, charity work, family, gossip, death, friendship, a budding romance, and giving up one's dreams due to family expectations. I see several threads from the story that could and likely will show up in future books.
Overall, this novel is entertaining and was a pleasurable reading experience. Those who enjoy cozy mysteries featuring crafts and desserts will likely enjoy this book. I'm looking forward to the next one in the series.
Kensington Books, Kensington Cozies and Dorothy Howell provided a complimentary digital ARC of this novel via NetGalley. All opinions expressed in this review are my own. Publication date is currently set for September 26, 2023.
Hanging by a Thread available at: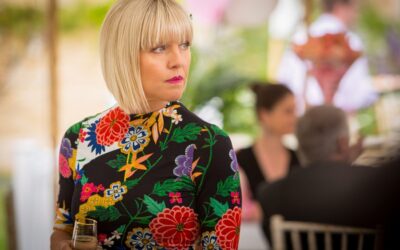 Where Shadows Meet Sunshine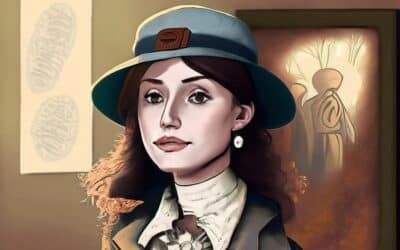 A Comfy Dive into Whodunits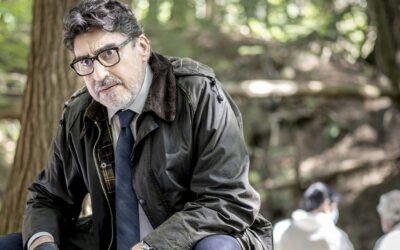 A Cozy Encounter with the Most Relatable Stars of Whodunit Lore