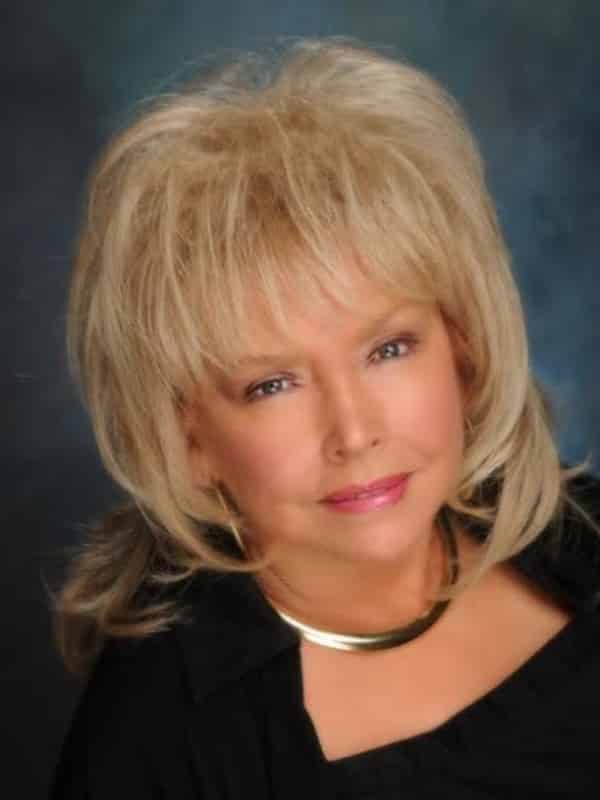 Iris Johansen is The New York Times bestselling author of Your Next Breath, The Perfect Witness, Live to See Tomorrow, Silencing Eve, Hunting Eve, Taking Eve, Sleep No More, What Doesn't Kill You, Bonnie, Quinn, Eve, Chasing The Night, Eight Days to Live, Blood Game, Deadlock, Dark Summer, Pandora's Daughter, Quicksand, Killer Dreams, On The Run, Countdown, Firestorm, Fatal Tide, Dead Aim, and more. And with her son Roy Johansen, she has coauthored The Naked Eye, Sight Unseen, Close Your Eyes, Shadow Zone, Storm Cycle, and Silent Thunder.
Q. Your newly-released thriller High Stakes ( September 7, 2021) is a gripping dive into the world of high-stakes gambling. What was your inspiration?
Iris: I'm always interested in different and unusual backgrounds and plot lines. Particularly the ones that give me the opportunity to do research which I always find fascinating. This time I was able to develop characters who knew that world and were able to play their own games of revenge, love, and salvation. In addition, I got to study the games of chance themselves and how the gamblers felt about them. I've always enjoyed my trips to Las Vegas, and it was wonderful to revisit a few of those wonderful hotel-casinos.  
Q. What kind of research did you get to do for High Stakes?
Iris: I talked to gamblers, of course. Then there are research libraries and computers, and word of mouth. Also you'd be surprised how many people you know who have their own experiences and opinions about gambling. It's a very personal enjoyment to many people, and if you sit around with a group talking, you'll often come up with not only interesting stories but arguments about a particular game or judgment call. Try it. If you look back in history, you can also see how gambling could have been instrumental in the outcome of personal and public events. Gambling has probably been around since before the Neanderthal and so have the problems and excitement that follow it like a blazing comet. That's why it's such a wonderful fertile subject in which a writer can spin her storytelling!    
Q. As a departure from your usual writing, High Stakes is a stand-alone. Besides the secondary character in High Stakes (who readers will recognize), will we be seeing more of Lara, Maria, or others?
Iris: You're correct, these days it is unusual for me to write a stand-alone. That's partly because I have such a large family of characters to choose from that it seems natural to let one of them have center stage. They are my old friends, and my fans appear to love them, too. But the characters in High Stakes seemed to need something entirely different and fresh to tell their story. It was high drama on many levels, and I had to work hard to give each one of the characters their own rich personality and background. I don't know if we'll be seeing more of Lara, Maria, and the others in another book. It's entirely possible because they all have stories to tell and they're very strong personalities. But, as usual, I seldom know when a character is going to pop up until the story calls for them. If they call my name, I'll be sure to let you know.
Q. In June, you released The Bullet to wide acclaim. What's next for forensics sculptor Eve Duncan?
Iris: I was so glad that everyone loved The Bullet as much as I did! I worked hard to make that particular story fresh and exciting and give the reader (and Eve!) something new and yet a twist that would resolve the story in a special way.
There is always something new for Eve Duncan! I'm in the middle of writing a story that not only makes the ultimate use of her skill as a forensic sculptor but sends both her and Joe on a stunning adventure that puts them in dire danger on several fronts. I just saw the cover and it's wonderful. So is the title, A Face To Die For. Can't wait until it comes out!
Q. This magazine has interviewed your son, Edgar-award winner, and sometimes co-writer, Roy Johansen. What are the joys and frustrations of working with him?
Iris: No frustrations. Roy is a consummate professional and we've written several books together including the Kendra Michael series that is fast becoming as popular as the Eve Duncan books. Most people don't know that Roy has been writing professionally almost as long as I have. He began his career right out of college when he won a national screen writing contest sponsored by Steven Spielberg, George Lucas, and Martin Scorsese. His script MURDER 101, was made into a cable film starring Pierce Brosnan, and Roy won an Edgar Award for it. Not a bad way to launch a career! He's written projects for the major studios, and he authored several terrific novels before we started writing together. Roy is endlessly inventive during our writing process, which constantly inspires me to bring my best work to the table. It's definitely a reciprocal process that has been in place since our very first book together. Of course with any collaboration there can be disagreements, and we've certainly had a few. But we respect each other, and we talk through our differences in a way that always ends up with us finding a solution that results in a better book. Roy just wrote a fantastic thriller, Killer View, that will be out early next year, and we've already started working together on our next Kendra Michaels collaboration. It's been great fun!    
High Stakes
Logan Tanner is a gambler beyond compare. He owns several casinos and is a legend in the stock market. But he also has a darker and more violent past as an extractor that he thought he'd left behind. But that was before he was drawn into the conflict between two Russian Mafia Mob bosses over Lara Balkon, a musical prodigy whose life is now on the line.
But Lara may hold a winning hand of her own; many have underestimated her because she's a pianist, but she may be better at dealing with bullies than Logan realizes.