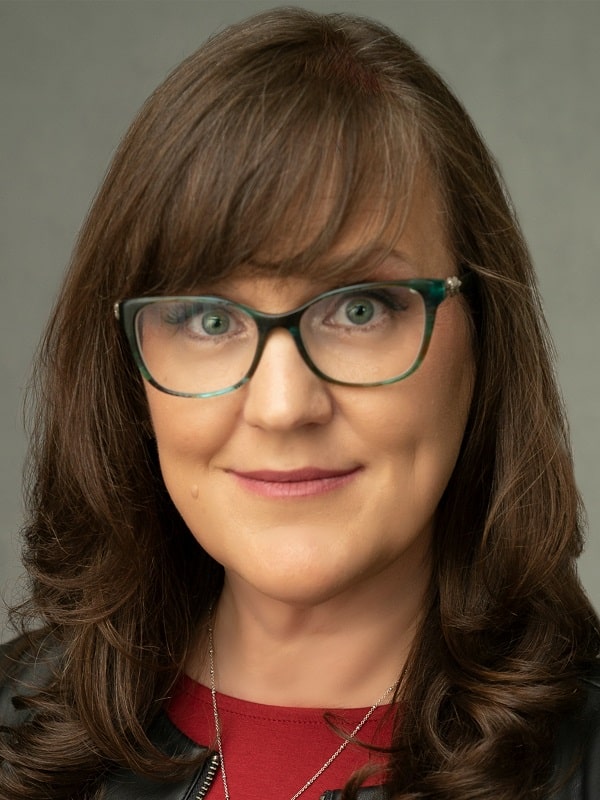 New York Times and USA today bestselling novelist Joshilyn Jackson is the author of Never Have I Ever and eight other books, including Gods in Alabama and The Almost Sisters. Her work has been translated into more than a dozen languages, won SIBA's novel of the year, three times been a #1 Book Sense Pick, been the Target Book Club Pick, and three times been shortlisted for the Townsend prize.
Interview by Elise Cooper
Q How did you get the idea for the story?
Joshilyn:  When I was writing this book we were in the middle of the pandemic.  I wanted to have a story set before the pandemic because in my imagination, I wanted to be out of my house. I knew I was writing a book about a stalker, but because of Covid I could not go to Los Angeles, so I changed the setting to Atlanta. I thought what if the last words of the book were "Me Too."  The backdrop would be the Hollywood Movie Industry.
Q  How would you describe the main character, Meribel?
Joshilyn:  She is a little dynamo, ego-centric, resilient, an actress, pokes fun at herself. She wanted a traditional family more than anything, but unfortunately biology and fate conspired against her. She created her own family, adopting her daughter, Honor, out of the foster system.
Q  How would you describe Honor?
Joshilyn:  Honor is on the spectrum.  She was easy for me to write since my son is autistic. He is my "Mini-Me." This is a very personal experience since Honor was the way my brain worked at her age. Honor is 3 going on 12 going on 45.
Q How would you describe the relationship between Meribel and Honor?
Joshilyn:  They very much love each other. They take care of each other. This is the real love story-the love between a mother and daughter. They are a complete family.
Q  How did you know so much about autism?
Joshilyn:  Because of my son I got tested and found I am also autistic. Now all the struggles I had as a child and young woman made sense. My daughter also thought she was on the spectrum. She is also found to be autistic.  On my father's side of the family there were many diagnosed on the spectrum, some high functioning and some who will never live independently.  My daughter and I are very good at masking. My daughter is an actress, and I am a novelist.  Our professions have helped us practice social skills and understand emotions.  I and my children are functioning although it is challenging at times. Because people are diagnosed earlier and getting intervention with assistance including therapy, they can contribute to society.
Q  Were your children involved in the book?
Joshilyn:  My daughter auditioned to play Honor on the audio book.  She will play Honor and I will play Meribel.  We were able to read those parts together.  This is amazing and special to me.
Q What was the role of the Marker Man letters?
Joshilyn:  He writes to her with these creepy scented markers. They smell like decaying candy. This is an indication who he was. This is a thriller. She is driven out of her home and is followed by the stalker. I used Marker Man and his letters to discuss social media. The letters have details about her life.
Q  Why social media?
Joshilyn:  Meribel's ex-husband lives in Atlanta with his family.  His wife looks like Meribel.  At the same time, she is being stalked she is stalking her ex-husband on Instagram. Yet, in Los Angeles Marker Man is in her house, moving her stuff around, with her bed stinking of his cologne. I want readers to think about where is the line that has been crossed on social media. How do people navigate the spectrum of privacy where there are always eyes on someone.
Q  What's your next book?
Joshilyn:  There is no title yet.  The plot has a young woman whose sister has died. She quits her job as a chef and tries to live her sister's life who worked in law enforcement. One of the first murder scenes she goes to finds one of the men she holds responsible for the death of her sister.  It will be out in a year or longer.
With My Little Eye by Joshilyn Jackson is a suspense novel that also goes into some personality issues. It opens with an actress, Meribel who realizes that someone has broken into the Los Angeles home she shares with her 12-year-old daughter, Honor. Because of that she decides to accept a role in a TV series to be filmed on location in her former hometown of Atlanta. But no one is safe in the age of the internet, and the stalker's sinister messages start arriving at her new doorstep. Who can she trust? Her ex-husband, her new boyfriend, the helpful new neighbor?  Readers will want to turn the pages to find the answer.
More Psychological Thrillers