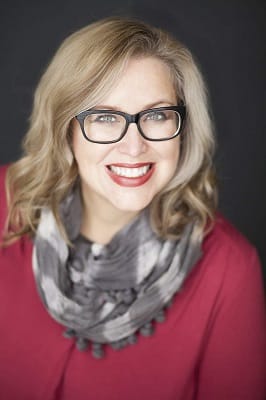 J.T. Ellison is an award-winning New York Times and USA Today bestselling author with thrillers published in 27 countries and 15 languages. She is also the EMMY-award winning cohost of A WORD ON WORDS, a literary interview TV show. 
Q. Your interest in crime and forensics has been reported elsewhere. Have you ever researched directly with law enforcement agencies?
JT: I've been lucky enough to work with several agencies, from Metro Nashville Police to the FBI in both Quantico and the New York Field Office. I've done autopsies, overnight patrols, studied survivalists. I feel it's vital to know the world you're writing about, and hands-on is what works best for me.
Q. Second to writing, you're well-known for hosting A Word On Words a long-running literary television series on Nashville Public Television. How is the show made?
JT: Normally, we shoot on location in Nashville in a place that links to the book thematically. Perfect example – I interviewed Margaret Atwood in a jail cell for her novel The Heart Goes Last. Sadly, the pandemic has halted on-location production for the time being, so we're working through Zoom. The upside is we're able to interview authors who we couldn't access before because we're all Nashville-based. Being able to continue John Seigenthaler's literary legacy in Nashville has been the most wonderful experience. Co-host Mary Laura Philpott and I have a blast. All of the shows are available at awordonwords.org.
Q. Famously, you worked as a presidential appointee in the White House. What did you do there?
JT: I worked in the Office of Science and Technology Policy (OSTP) as the Confidential Assistant to a brilliant nuclear physicist. I also interned in Presidential Personnel and Cabinet Affairs. All three positions gave me skills I use to this day, especially when it comes to organization – I make a mean travel itinerary. Living in D.C. for 15 years was more of an influence than any particular job—the entire ethos inside the beltway is ripe for fictionalization.
Q. Her Dark Lies has the tagline, "At the wedding of the year, a killer needs no invitation." What else can you tell us about this soon-to-launch thriller?
JT: I had the idea for the story while on vacation in Italy with my family. It was my birthday and we were having dinner in Lake Como across from Isola Comacina. A yacht docked, a wedding party emerged, and later, there were fireworks. I knew immediately I had a story. But Comacina wasn't isolated enough for my plot, so I married it with the cliffs and grottos of Capri to create my fictional Isle Isola. Claire Hunter, a young painter, is marrying widower Jack Compton, heir to the Compton Computer fortune, at his family's private villa on Isola. What starts as a blissful weekend of fun turns deadly, and it turns out both Jack and Claire have been keeping dark, dark secrets about their past. Lots of fun!
Q. What are you working on now?
JT: Another standalone novel. It's very early so I don't want to go into much detail, but it's a story that's been with me for years, and I've turned it on its ear and finally see how to make it happen.
Her Dark Lies
Jutting from sparkling turquoise waters off the Italian coast, Isle Isola is an idyllic setting for a wedding. In the majestic cliff-top villa owned by the wealthy Compton family, up-and-coming artist Claire Hunter will marry handsome, charming Jack Compton, surrounded by close family, intimate friends…and a host of dark secrets.
From the moment Claire sets foot on the island, something seems amiss. Skeletal remains have just been found. There are other, newer disturbances, too. Menacing texts. A ruined wedding dress. And one troubling shadow hanging over Claire's otherwise blissful relationship—the strange mystery surrounding Jack's first wife.
Then a raging storm descends, the power goes out—and the real terror begins…
More Psychological Thrillers