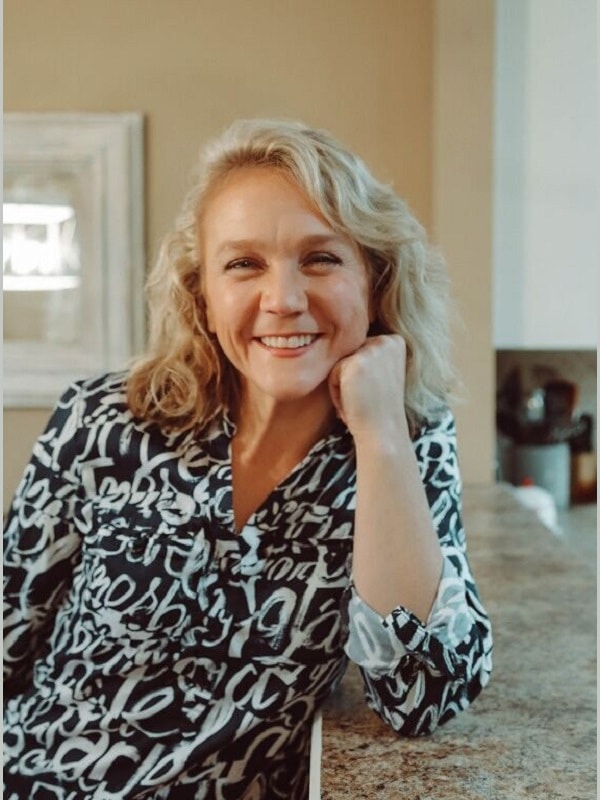 Lisa Childs is a New York Times  and USA Today bestselling author of more than eighty-five novels. She's been published in 20 countries and has appeared on the Publisher's Weekly, Barnes & Noble and Nielsen Top 100 bestseller lists. Lisa was born on Halloween which might have fated her predilection for spinning dark and twisty stories. In addition to suspense, she also writes contemporary romance, paranormal and women's fiction. 
Interview by Elise Cooper
Q How did you get the idea for the series?
Lisa Childs: While in college my husband worked for the US Forest Department. He had gone out to fight wildfires.  When I started the series, my editor told me to make the heroes "hot shot firefighters."  I went from there. It started as four books, but there will be twelve total books in the series. 
Q  The last two Hotshot books have similar relationships. Would you agree?
Lisa:  Yes, both heroes tried to have a hands-off attitude toward the heroines because they did not want to endanger her. They are protectors, a part of their personality to save and help people. 
Q  In your latest Hotshot book, Hero in Disguise, how would you describe Ethan Sommerly?
Lisa: He is mysterious, very quiet, and hides behind his big beard and bushy hair. He is a loner with big secrets. 
Q  What about the heroine, Tammy Ingles?
Lisa:  She is everybody's friend, loved by everyone.  She is very supportive, blunt, funny, quick-witted, and likes to be in control of her own life.
Q  What about the relationship?
Lisa:  Although Tammy is not looking for love, she is intrigued with Ethan. She enjoys flirting and teasing Ethan to see him get flustered.  There has always been an attraction between them. 
Q  Is the heroine in the book before this one, Hotshot Heroes Under Threat, Henrietta (Hank) Rowlins, like Tammy?
Lisa:  No, she is very much different. She has flourished in a male dominated career, especially as a Hotshot.  She is very tough, physical, and brave.  
Q  What about the hero in Under Threat, Patrick (trick) McRooney?
Lisa: At first, he is resented by the rest of the team since he took the place of their beloved Hotshot teammate who died.  Plus, he is also the boss's brother-in-law, so people feel there was nepotism involved. He needs to prove himself, that he deserves to be there. Trick also has abandonment issues because his mother took off when he was young.
Q  What about the relationship between Hank and Trick?
Lisa: Hank is vulnerable and mistrusting. They dance around their attraction, partly because of the rule there can be no fraternization among teammates.
Q  Next books?
Lisa:  Book 9 of this series comes out in December and is titled, Hotshot Heroes for the Holiday and is Trent Miles story with a new heroine, a detective from Detroit. 
Book 10 comes out in May 2024 with the hero Rory Van Dam and the heroine, reporter Brittany Townsend.
Book 11 comes out in July 2024 with heroine Hotshot Michaela Momber and the hero, the owner of the bar. This is my 100th book for Harlequin Publishers.
Book 12 comes out in October 2024 with heroine trooper Wyonna Wells. 
I also write a bunch of different series, "Bachelor Cowboys" and "Bachelor Bodyguards." A Cowboys Justice is a Cold Case Suspense novel coming out this April, and the next Bachelor Cowboy book comes out in June, Firefighters Family Secret.
Baby Rescue Mission comes out in September with the heroine a Child Protective Services investigator.  
The "Bane Island Series" is with a different publisher, Kensington. It is a thriller. A former psychiatric hospital has been converted to a posh spa, but bodies start piling up. The final one in the series is out this October. There is a rivalry between the local sheriff and the guy who owns the spa. There is a lot of conflict
"The Hot Shot Series" by Lisa Childs is a two for one. There are two mysteries in each book. A threat against the hero and heroine involving their personal life, and an overriding arc that has someone sabotaging the team. Although the books are in a series, there is sufficient information given in each book that allows each to be read as a standalone. The novels have great banter, murder, deception, and some romance. There is non-stop action with one threat after another.
The latest book, Hotshot Hero in Disguise, starts out with a bang as a stove explodes setting fire to Hotshot Ethan Sommerly's beard and hair. He is injured and taken to the hospital, where he finds out that his long hair and bushy beard have protected his face from severe burns, but now he must trim and shave them because of the burns. He goes to the beauty salon owned by Tammy Ingles who realizes after completing her work that he has been hiding his identity. Not only does the attraction between them heat up but also the threats. There are several prime candidates, and the tension ramps up as Ethan and the others try to figure out who is involved.
The book before this one, Hotshot Heroes Under Threat, has another team member being threatened, Patrick (Trick) McRooney.  He was assigned to go undercover and investigate why all these "accidents" were happening to the team.  No one knows if the threats are against him or the team. One of the firefighters, Henrietta (Hank) Rowlins is also being threatened.  People are wondering if the assailant wants Hank dead, Trick dead, or the team dead?  It seems every time Hank and trick are together, their lives are threatened.  Even though there is a major attraction between them each tries to stay apart to prevent the other from being hurt, literally and figuratively.
What makes the stories heartfelt is how each member of the team eventually has each other's back. The suspense of the story will have readers turning the pages, wondering how the danger will be stopped.