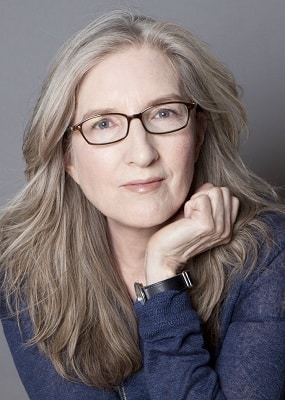 Luanne Rice is the New York Times bestselling author of thirty-five novels including Last Day, Beach Girls, and The Secret Language of Sister. Her most recent, The Shadow Box, came out February 1, 2021. Five of her books have been made into movies and mini-series, many have been New York Times bestsellers and two of her pieces have been featured in off-Broadway theatre productions. She lives on the Connecticut shoreline.
Q. Your domestic thriller, Last Day, was praised by authors (Lee Child, Robert Dugoni, Lisa Scottoline), critics (GQ, New York Journal of Books, Library Journal), and fans. How do you follow up on a story that was so universally celebrated?
Luanne: I am so grateful for the reaction to Last Day!  Over the years, I've realized it's better to stay focused on the novel I'm working on at any given moment and not think about past work—it would be too daunting, otherwise.  It's sort of a mindfulness practice—stay in the moment or, in this case, in the work-in-progress.
Q. Your books have recurring themes of nature and the ocean. In what other ways does your environmental activism impact how you tell stories?
Luanne: In The Shadow Box, nature both provides cover and poses a dangerous challenge to a woman who is on the run.  To conjure the setting, I had only to walk through the woods at the end of the beach and feel what was there—smell the pines, climb the rock ledges, listen for the great-horned owl.  I walked barefoot along the salt creek where we've gone blue-crabbing, sat on the hill by an ancient grave, thought about the person buried there, and imagined how it would affect my main character.
From my desk, I look down the hill and see Long Island Sound and a rock island where gulls nest.  I feel so lucky to be able to hear the birds call and feel the sea breeze while writing.  Nature soothes and inspires me.  There's so much development and loss of habitat, and I want to protect wild places and the creatures who live in them.  I'm a creative affiliate of The Safina Center, a wonderful organization that brings together writers, artists, musicians, and scientists, all of us creating an emotional connection with nature, especially the sea.
Q. The Shadow Box, coming in February, is getting enormous advance praise. For those of us who haven't read it yet, what are we in for?
Luanne: I began thinking about a woman who's gone missing, how her disappearance affects her family and friends, and even people she's never met.  She is a famous artist but is equally well-known for being married to a powerful man—a state's attorney.  I wanted to write about the secret of one family—how things look from the outside versus how they are behind closed doors.  I loved bringing back the Reid brothers—Detective Conor Reid and USCG Commander Tom—and other characters from Last Day.
Q. You're an outspoken advocate for mental health. How has your own experience and your advocacy impacted your writing?
Luanne: I first became depressed in high school, and later left college because of it.  It was a deep, dark secret—it felt too shameful to talk about, and that just made everything worse.  I had a really insightful teacher who opened the door to my getting help, and over the years I've been lucky to have a wonderful therapist.  I took part in McLean Hospital's Deconstructing Stigma project, where we spoke out about our own experiences.  I've written about mental health in several novels including The Beautiful Lost, a recent young adult book.  If you are struggling with issues of mental health, please know you are not alone, and please reach out for help.
Q. What are you working on now?
Luanne: Last Night, set in the same shoreline Connecticut town as Last Day and The Shadow Box, a thriller about a private plane crash and the obsessions that led to it.
After artist Claire Beaudry Chase is attacked and left for dead in her home on the Connecticut coast, she doesn't know who she can trust. But her well-connected husband, Griffin—who is running for governor—is her prime suspect.
Just before the attack, Claire was preparing for an exhibit of her shadow boxes, one of which clearly accuses Griffin of a violent crime committed twenty-five years ago. If the public were to find out who her husband is, his political career would be over. Claire's certain her husband and his powerful supporters would kill her to stop the truth from getting out.
When one of Claire's acquaintances is murdered, the authorities suspect the homicide is linked to the attack on Claire. As the dual investigations unfold, Claire must decide how much she's willing to lose to take down her husband and the corrupt group of elites who will do anything to protect Griffin's interests and their own.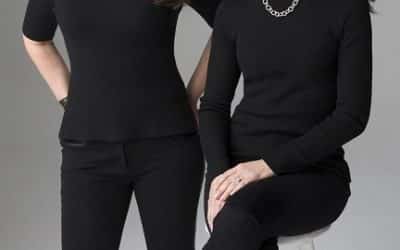 The bestselling authors on THE GOLDEN COUPLE and more