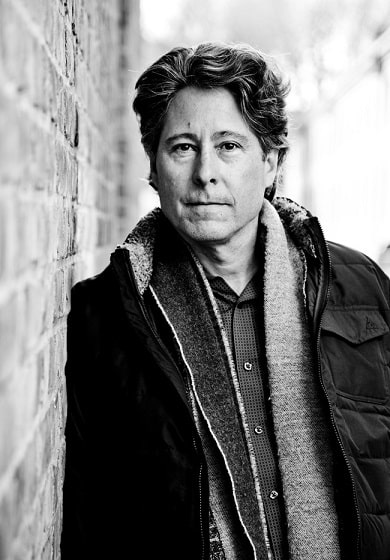 Robert Dugoni is the New York Times Bestselling Author of the Tracy Crosswhite series, and the Charles Jenkin's international spy series, among many other books. He's published in more than thirty countries and two dozen languages.
Q. For a long time you've been putting out two books a year. Where does that work ethic come from? How do you think your readers benefit?
Bob: The work ethic comes from my parents. I'm one of ten kids, so my parents worked incredibly hard their entire lives. I feel bad that my Dad never really got to enjoy all his hard work. He died of cancer at just 76. Given his parents longevity, he would have lived to 95. So I consider their hard work an investment in their children, including me. It's something I try to live up to. I also worked for many years as a lawyer – often long days and long weeks. You did what needed to be done to get the job completed.
I think readers benefit because they don't have to wait a year or more for the next Robert Dugoni book. Thomas and Mercer told me the best thing an author can do is write the next great novel. I've taken that to heart. I
also believe authors and readers have a bond. The author promises to put out the best book he can and in return the readers invest in that author. It's a bond I take seriously. I try very hard not to break it.
I should also say, my work ethic comes from the fact that I love what I do. I really love to tell stories and I love to create. I get excited with each new book. 
Q. You've got a theater background, including performances in one Geary Street production for a couple of years. How has theater and performing affected your writing?
Bob: Theater made me think strongly about character and dialogue. It also helped me to realize that stories are told through characters in action. The reader has to see the characters in action. They understand a scene through the characters acting and 
speaking to one another. It helps me to stay out of the character's head and to avoid long narratives that can be stagnant and deadly to a story.
Q. What are some of the basic elements that make a crime thriller great? And who else do you think is doing strong work in the genre right now?
Bob: Great books have similar traits. They have great characters in a great story. Books aren't about great plots, they are about great characters acting in a setting in ways that are not predictable and unexpected. But at their heart, novels are about story. Others writing great stories now are Lisa Gardner, Karen Dion, Kendra Elliot, Sheldon Siegel and Dan Waters. 
Q. You published the first Tracy Crosswhite book in 2014. How has she changed over the course of the series?
Bob: She's evolved, as we all evolve. In the beginning she was singularly focused on finding her sister's killer, but she realized she had to grow beyond that obsession if she was going to have any type of life. She met Dan O'Leary and she fell in love. She has a daughter now. She is more of a complete person.
Tracy is relatable because she is not superhuman. She has a strong sense of justice and a strong moral code. But at her core she is a female detective trying her best to do her job to the best of her abilities, and be a loving spouse, a good parent. Everyone can relate to those things. Everyone is doing their best to be their best version of themselves.
Q. What are you working on now?   
Bob: The second Charles Jenkins book, The Last Agent, is out this September 2020. In April, Thomas and Mercer will release the eighth Tracy Crosswhite novel, In Her Tracks. The following September Lake Union will release my second literary novel, The World Played Chess. It's a coming of age story for young men and I'm working on the developmental edits at present. I'm also researching the third Charles Jenkins novel and soon I'll be turning to Tracy Crosswhite number 9.
In Her Tracks
Returning from an extended leave in her hometown of Cedar Grove, Detective Tracy Crosswhite finds herself reassigned to the Seattle PD's cold case unit. As the protective mother of an infant daughter, Tracy is immediately drawn to her first file: the abduction of a five-year-old girl whose parents, embattled in a poisonous divorce, were once prime suspects.
While reconstructing the days leading up to the girl's disappearance, Tracy is brought into an active investigation with former partner Kinsington Rowe. A young woman has vanished on an isolated jogging trail in North Seattle. Divided between two critical cases, Tracy has little to go on except the treacherous deceptions behind a broken marriage—and now, the secrets hiding behind the closed doors of a deceptively quiet middle-class neighborhood.
To find two missing persons, Tracy will have to follow more than clues, which are both long cold and unsettlingly fresh. Given her own traumatic past, Tracy must also follow her instincts—to whatever dark and dangerous places they may lead.