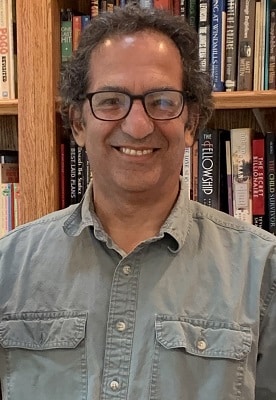 Matt Witten is a TV writer, novelist, playwright and screenwriter who has been writing for television for the past twenty years, including such shows as House, Pretty Little Liars, Law & Order, CSI: Miami, Medium, JAG, and more. He has written four mystery novels that were published by Signet. His latest is The Necklace.
Q. Your latest, The Necklace (Sept 2021), has been optioned for film with Leonardo DiCaprio attached as producer. What was that process like?
Matt: My writing process was kind of interesting: first I wrote a draft of a novel, then a draft of the screenplay, then a second draft of the novel, and then a second draft of the screenplay. I found it really worked for me. Writing the screenplay taught me things about the characters that helped me write the novel, and vice versa.
My book agent Josh Getzler sold the novel to Oceanview Publishing; and meanwhile my film/TV agent Paul Weitzman sold the screenplay to Leonardo DiCaprio's production company Appian Way and Cartel Pictures. It was cool, a lot happening at once.
I got notes from the Appian Way and Cartel folks for a screenplay rewrite, and I thought they were really smart; I agreed with all of them. Same with the notes I got from Oceanview for revising the book. I was able to execute the notes to everybody's satisfaction, so I feel very fortunate with the collaborations and the process.
Q. Over your Hollywood career you've written for shows like House, Pretty Little Liars, and Women's Murder Club. What did you enjoy about writing for the screen? How is it different from writing your novels?
Matt:  My general feeling is: some stories are best told as novels, others make for good plays, and others cry out to be on TV or in a movie. I write in whatever genre seems best for the story.
Each genre has its virtues. I love the excitement of live theatre, everybody experiencing the same thing at once. TV and movies are great because you get such a huge audience, and a show that lasts forever. Theatre, TV and movies also give you the fun of collaborating with talented people to create something cool.
The main thing that's different about writing a novel is: you write more interior monologues and descriptions. Also, you have much more leeway in terms of length for a novel than you have for a television show. And you don't have to worry about budgets; you can write a crowd scene with a thousand people in it and not be afraid it'll be cut because it costs too much to produce.
For me, in my life right now, I enjoy writing novels and reading novels probably the most. I like the pure simplicity of it: me sitting at a coffee shop, writing on my screen; and the reader, making a cup of tea and reading. I get to write what I'm most passionate about, rather than fulfilling the vision of a TV show's head writer. I've been lucky to be part of a great writing group that meets every Friday to read each other's work, so I get the fun of collaborating too.
Having said that, I enjoyed adapting The Necklace as a screenplay, and I'm excited about that journey as well. My next novel will make for a good TV series, I believe, so my genre hopping will continue!
Q. Your father and brother are noted theoretical physicists. How does science, and physics in particular, play into your writing?
Matt:  Thank you for asking this question! You know, in all the interviews I've done over the years, no one has ever asked about my father and brother.
My father Louis is the head of the Gravity Research Foundation, edited a seminal book in the field, Gravitation, and is still doing physics and publishing papers at the age of 99! My brother Edward is a famous physicist, described by some as the "heir to Einstein," who has made great contributions to the field of string theory. Meanwhile my sister Celia, before she became a honcho at the FDA, was one of the first two women to get a Ph.D. in math from Stanford; and my brother Jesse, before he became a law partner at a big firm in DC, enjoyed studying physics in high school and college. Among her many other talents, my mother worked in a lab for a while and was involved in discovering a scientific rarity: somebody who was color blind in only one eye.
As for me, when I was young I was kind of the black sheep of the family. I never took a physics course, and although I was good at math I never enjoyed it, except for geometry. The only science course I ever took that wasn't required was Intro to Geology.
I would say that science rarely plays a huge part in my work, directly. There have been times over the years where I've called my father or brother, or neuroscientists I know, to consult with them about specific aspects of something I'm writing; but I've never written, say, a novel about a scientist, or a hardcore sci fi novel.
I would say that the way my hidden science and math abilities help me when writing is: I think I tend to be very good at plotting. Structuring stories. I believe this is the same part of the brain that one uses when doing physics or certain kinds of math.
Q. What are you working on now?  
Matt: My next novel is Clickbait, a twisty crime story about an idealistic young journalist who starts a podcast about a sensational cold case murder. Eventually she will need to decide: how far will she go, and what innocent people is she willing to betray along the way, in order to catch the killer?
Susan Lentigo's daughter was murdered twenty years ago—and now, at long last, this small-town waitress sets out on a road trip all the way from Upstate New York to North Dakota to witness the killer's execution.
On her journey she discovers shocking new evidence that leads her to suspect the condemned man is innocent—and the real killer is still free. Even worse, her prime suspect has a young daughter who's at terrible risk. With no money and no time to spare, Susan sets out to uncover the truth before an innocent man gets executed and another little girl is killed.
But the FBI refuses to reopen the case. They—and Susan's own mother—believe she's just having an emotional breakdown. Reaching deep, Susan finds an inner strength she never knew she had. With the help of two unlikely allies—a cynical, defiant teenage girl and the retired cop who made the original arrest—Susan battles the FBI to put the real killer behind bars. Will she win justice for the condemned man—and her daughter—at last?
More Crime Thriller Authors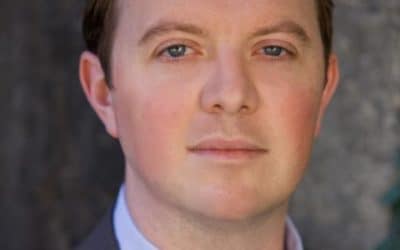 The author and the showrunner for The Night Agent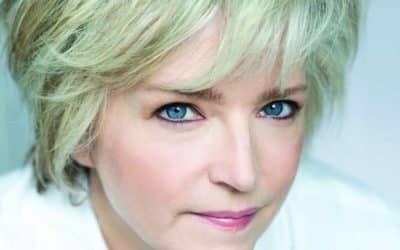 The NYT bestselling author on GIRL, FORGOTTEN and more
The NYT bestselling author on THE INVESTIGATOR and more