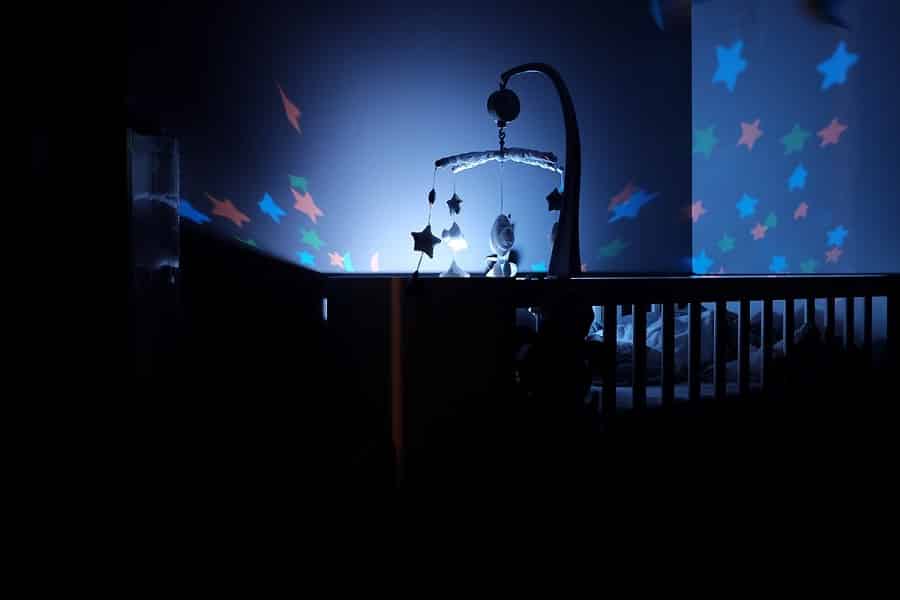 The Hand That Rocks the Cradle
Nannies, governesses, nurses.  Whatever you call them, literature is littered with these discreet caregivers.  If they aren't nameless cogs in the domestic machinery, losing identity and purpose once the children are gone (like the nanny in Brideshead Revisited), they often play the clichéd role of magical savior to a troubled family – think Mary Poppins or Nurse Matilda.
But in mysteries and thrillers, these benign tropes are upended as the nanny, herself, emerges from the background as a real threat to the family's safety, or perhaps holding the key to solving a crucial crime.  And why not? Nannies are perfectly poised at the center of a family, with all its intrigues and secrets, to add just the right dash of observation and suspense to any thriller.  They slip across class boundaries and take advantage of their unassuming role in the background, connecting dots and putting domestic dramas in motion.  And these nannies are everywhere. In fact, by one count, nearly a quarter of Agatha Christie's detective novels counted a governess among the characters!
Three types of nannies dominate the mystery and thriller genres: the psychologically deranged and criminal nanny; the brave innocent who unwittingly stumbles into – and rises above — danger; and nanny as mystery-solving sleuth.  Here are some of my favorite examples of these nannies in action.
PSYCHOTIC, CRIMINAL THREATS
Recent thrillers and mysteries take a sinister view of nannies. These fears are not new, however. They can be traced directly to Henry James's 1898 novella, The Turn of the Screw, a psychological thriller in which one is never sure if the unnamed governess is truly protecting her young charges in the face of supernatural terror or has, herself, gone mad. They find a violent precursor in Evelyn Piper's The Nanny (1965), in which the nanny (played chilling by Bette Davis in its film adaptation) turns to poisoning, drowning and suffocation.  And they build upon Robert Tine's 1992 novelization of the film, The Hand That Rocks the Cradle, in which a woman poses as a nanny to avenge the loss of her own husband and unborn child.
Perhaps these books speak to class guilt and modern discomfort with the employment of nannies.  Maybe they tap into the angst of the working mother, playing upon the fear of being displaced in one's children's affection.  In any case, nannies in this mode are a threat to domestic bliss.  The nannies in these thrillers are depicted as deranged, actively exploiting their position to undermine families, even to the point of murder.
First among the recent batch is Leila Slimani's The Perfect Nanny (2018). This book starts with a bang, four stark words jolting you into tragedy: "The baby is dead." Complicated constructs of class, race, domesticity, work and motherhood drive Paul and Myriam to hire and become increasingly dependent upon their nanny, Louise. Louise's unassuming demeanor disguises a precarious existence on the knife's edge of poverty.  Marginalized, afraid and yearning to be needed, Louise slips, bit by bit, into desperation, reaching a shocking breaking point.
Gilly Macmillan, The Nanny (2020). Newly widowed and broke, Jocelyn grudgingly returns from California to her mother's stately home in England to rebuild a life with her young daughter.  Old tensions between daughter and mother, village and aristocrats resurface as a skull is fished out of the lake behind the house.  When Jocelyn's beloved nanny — whom disappeared in the night decades earlier, and whom Jocelyn fears was the murder victim to whom the skull belonged – resurfaces, family secrets begin to unravel.  Told from four competing perspectives, including that of the nanny, the story builds a suffocating sense of psychological and literal threat.
The Turn of the Key, Ruth Ware (2019). This is a modernized homage to James's The Turn of the Screw, with a high tech renovated haunted house. Rowan/Rachel, the nanny protagonist, finds her own grip on reality tested after being overwhelmed by the "smart home" gone awry, ultimately landing in jail, accused of murdering one of the children.  She seeks legal help to prove her innocence, unraveling the truth of what has been happening in the Elincourt home.
Further afield in the fantasy/horror genre is the supernatural threat of the monster/nanny character, Ursula Monkton, in The Ocean at the End of the Lane (Neil Gaiman, 2013). Monkton jumps realms, "hitchhiking" her way into the narrator's world and ingratiating herself into his family. The child narrator winds up increasingly alienated while he vainly struggles to make his family understand the risk that only he can see, providing a new twist on the psychology of this trope. Ursula battles him all the way, proving herself a formidable foe.
If the governesses in the foreground of these novels are evil and monstrous, others show as "mere" criminal suspects, questioned due to their proximity to a shocking accident or crime.  Agatha Christie's detective novels offer several examples.  These include the governess, Genevieve Brun, in The Secret of Chimneys (1925). When her young charge disappears in an apparent kidnapping from the manor, the Chimneys, Brun inevitably comes under scrutiny as one of the suspects in an investigation that ultimately uncovers layers of assumed identities and plotting.
Another of Christie's characters, Vera Claythorne in the classic And Then There Were None (1939), is a former governess now working as a sports mistress at a girls' school.  When she is mysteriously invited by an unknown benefactor — along with other, seemingly unrelated strangers — to spend a holiday week at Soldiers Island, she finds herself, like the other guests, accused of a heinous crime and her life at risk.  Like most works by Christie, these are both fast-paced reads, studded with clues, brought to satisfying conclusions by grand reveals that tie up all loose ends.
The unbalanced, criminal depictions of the nannies outlined above play upon our fear of unwittingly inviting a threat into the heart of our home. Some thrillers take a different tack, though, depicting governesses and nannies as heroic protagonists.
THE BRAVE INNOCENT
It is hard to erase the image of Jane Eyre walking the gothic halls of Thornfield, unearthing her employer's secrets. The calm intellect of her governess character has stirred the imaginations of generations of readers and set the stage for mysteries and thrillers that celebrate nannies' intelligence and agency.  These heroines solve mysteries and prevent horrible crimes, thrust into the center of the plot as duty calls, often finding love along the way.
A perfect inheritor of the Jane Eyre tradition? Nine Coaches Waiting, Mary Stewart (1958). Beautifully descriptive prose and sweeping, romantic settings make Nine Coaches Waiting a gothic romantic masterpiece.   Penniless, orphaned governess, Linda Martin, joins the aristocratic Valmy family to take over duties for the young Comte, himself recently orphaned.  A series of near-death incidents force Linda to confront the realities and dangers of her post and cause her to question a blossoming romance.  Family secrets, financial misdeeds, and more bring the governess's charm, wit, quick thinking and pluck to the forefront. The winking tributes to Jane Eyre are in utter keeping with the magnificent storytelling.
NANNY SLEUTHS
Other depictions of nanny heroines position them as proactive agents in the resolution of mysteries. These are not innocents unwittingly thrust into the center of the action, but women (for they are, typically women) who choose it, deliberately using their positions to solve and prevent crimes. Two great examples:
Anna, Where Are You? (aka Death at Deep End, 1951), Patricia Wentworth. The author's sleuth and series protagonist, Miss Silver, is herself a former governess who has moved on to a career as a  professional private investigator. This novel provides us a triple dose of nanny-dom, as Silver goes undercover as a nanny in order to solve the disappearance of yet another governess, combining espionage with the great country house tradition to great effect.  A haunted house, loopy characters immersed in arts and crafts and spiritualism, a series of bank robberies, and a budding romance come together to challenge this no-nonsense sleuth as she cracks the case.
Princess Elizabeth's Spy, Susan Elia MacNeal (2012). Codebreaking mathematician and would-be British spy, Maggie Hope, is placed undercover as a math tutor cum governess to the young Princess Elizabeth to protect her from a Nazi plot. Maggie's American upbringing comes to the fore as she deals with royal etiquette, domestic intrigue at the castle, and the sexist attitudes of MI5 colleagues.  Her heart-stopping adventures also yield up plenty of romance and a resolution to the mystery surrounding her estranged father – himself a British spy.  The second installment in the Maggie Hope Mystery series, this is a fun romp with a very modern sensibility and can be read on a stand-alone basis.
By virtue of being placed at the seat of class, economic, and political power, governess and nanny characters in literature are perfectly placed to play the role of hero or villain.  In doing so, they upend trite depictions of them as perpetually sunny restorers of familial happiness.  For good or evil, they propel the plots of mysteries and thrillers in unexpected ways, proving the adage that "the hand that rocks the cradle rules the world" and giving readers of mysteries and thrillers a wild ride that belies their Mary Poppins image. Whether depicted as deranged criminals, wide-eyed innocents, or knowing sleuths these nannies promise a window into mysteries and thrillers unlike any other, throwing in a good dose of upstairs-downstairs drama for good measure.
About the Author
Award-winning author Monica McGurk weaves complex, multi-layered stories that bring contemporary issues and strong female characters to life through different genres of popular fiction. Her newest release, The Agency: The Norwood Nanny Chronicles Book One, is a mashup of James Bond, Mary Poppins and Harry Potter squarely in the "nanny sleuth" tradition.  Her previous work includes three volumes of paranormal YA romance—The Archangel Prophecies: Dark Hope, Dark Rising, and Dark Before Dawn. A corporate executive, she lives in Chicagoland with her husband, youngest son, and their dog. You can find her on Facebook, Instagram, Pinterest, Goodreads, or on monicamcgurk.com. Her latest, The Agency, is available here.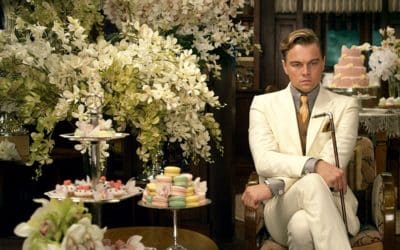 The best mysteries set in the 1920s and why it was a great decade for detectives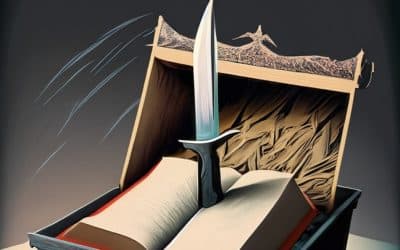 Why do we love the murder mystery genre?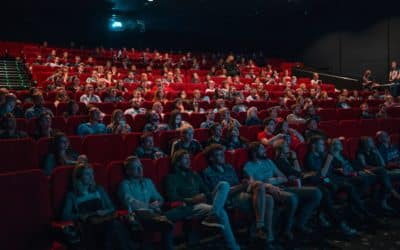 Why mystery novels are perfect for adaptation to the big screen