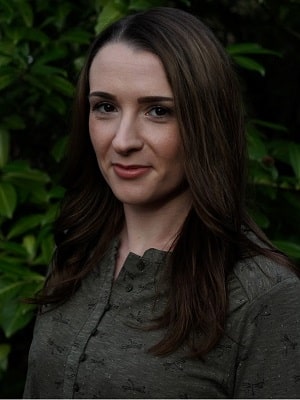 Natasha Preston is the #1 New York Times Bestselling Author of The Cellar and The Cabin. She writes romance and YA Thrillers. In 2010 she stumbled into writing completely by accident after finding an amateur writing site. For the first few months she just read, but then decided to type out some of the ideas swirling around in her head.
Q. The Lake, just released, is about a summer camp filled with dark secrets. Did you ever go to summer camp? Where did you draw your inspiration?
Natasha: Yes, The Lake is set in a small summer camp in the middle of a creepy woods. I have never been to a summer camp as they're not very big in the UK. I am, however, a massive camp horror fan – hello, Jason Voorhees! My inspiration really came from wanting to write another book set in a remote location that people can't easily escape from. I love the added threat of there being children at the camp who the counsellors need to protect.
Q. The Cellar and The Cabin were both #1 New York Times bestsellers. How do you develop the kind of following necessary to propel your books to those heights? What do your YA readers enjoy most about your work?
Natasha: I wish I had the answer to this. I absolutely feel like I just got super lucky. I'm this little writer from a small town in the UK, and I never expected my books to do as well as they have. I try to engage with my readers whenever they contact me on social media. They are SO important to every author's success. Both publishers I've worked with have been incredible at getting my books noticed, my success wouldn't have been possible without them. I still have to pinch myself that I get to call myself a New York Times bestseller!
I get a lot of readers say they love that they can expect the unexpected. I'm not exactly known for my neat and sweet endings. I do love an ending that makes you want to shout. Though I totally shout if other authors do the same haha!
Q. You write YA thrillers and romance. How do you get in the mindset to write each? What are some of the big differences for you?
Natasha: I adore both so much. By the time I'm done with killing a lot of people and ruining lives, I'm kind of ready for something lighter. Not that I don't ruin lives in my romances, but a romance should end on a happy note, so I try to follow the rules there. Mostly.
The biggest differences, besides the endings, I suppose, is the age of the characters. My YAs are teen, and my romances are predominately in their early to mid-twenties (an age that seemed pretty old until I crept toward my thirties!), so some are at school, and the others are trying to make their own way in the world. I honestly love writing both genres equally.
Q. Your writing career started with sharing stories online. Can you tell us more about that?
Natasha: Oh, my Wattpad days! It was so much fun. I was twenty and stumbled across the Wattpad app while scrolling through the app store. At first, I just read on there for a few months. Then I decided I'd give it a go, and to my surprise, people started reading and loving what I was uploading. I had never thought about writing before, it wasn't something I'd always wanted to do, but it quickly became the only thing I wanted to do.
Wattpad is where my agent found me, where my first publisher bought The Cellar, and where I met a few vital friends who still cheer me on today. I can absolutely say that without starting on there, I wouldn't be here now. I don't think I'd be writing at all.
Q. What are you working on now?
Natasha: Right now, I'm about to start the first re-write of my 2022 YA. I couldn't be more excited as I'm loving writing a villain's perspective again! I'm also 10,000 words into the next romance, which will hopefully be ready for spring.
The Lake
Esme and Kayla once were campers at Camp Pine Lake. They're excited to be back this year as CITs (counselors in training). Esme loves the little girls in her cabin and thinks it's funny how scared they are of everything–spiders, the surly head counselor, the dark, boys . . . even swimming in the lake! It reminds her a little of how she and Kayla used to be, once. Before . . . it happened.
Because Esme and Kayla did something bad when they were campers. Afterwards, the girls agreed to keep it secret. They've moved on–or so they say–and this summer is going to be great. Two months of sun, s'mores, and flirting with the cute boy counselors. But then they get a note. THE LAKE NEVER FORGETS. And the secret they've kept buried for so many years is about to resurface.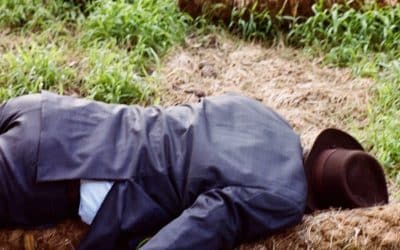 Due to a series of unfortunate events, Daniel Handler is filling in for Lemony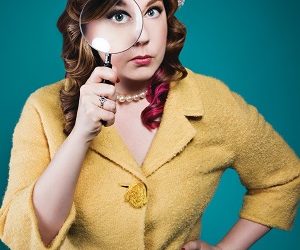 The NYT bestselling author on THE BOX IN THE WOODS and odd jobs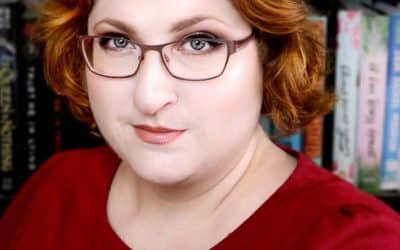 The YA thriller author on THE IVIES, authortube, messy girls, and more