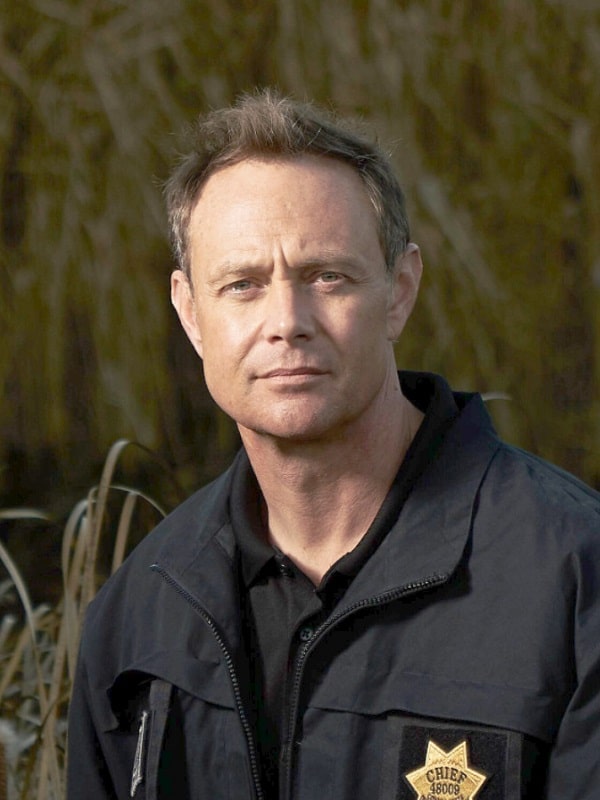 Paul Holes, a retired cold case investigator from Contra Costa County, California, was an instant New York Times bestselling author with his memoir, Unmasked, My Life Solving America's Cold Cases, co-written with Robin Gaby Fisher. He now has a second edition of the book available.
A familiar name in true crime documentaries, podcasts, and TV shows, Holes is best known for his work on the Golden State Killer case in which he was first to use forensic genetic genealogy to identify a suspect. He continues to consult with and assist law enforcement across many jurisdictions.
Interview by Judith Erwin
Q. With the release of the new edition of Unmasked in paperback, will readers find anything new?
Paul:   This edition has an important new chapter, which illustrates in many ways how one sexual predator should never have been released from prison prior to the homicide of fourteen-year-old Suzanne Bombardier in 1980. Not only had he committed a horrific crime in the early seventies, but I believe he was potentially involved in other cases where women were being killed—cases I was actively going out on. He's probably the worst type of offender in terms of serial predators—a sexual sadist. Law enforcement and the justice system failed. We took Mitch Bacom into custody about six months before DeAngelo was caught. While working the Golden State Killer, I was also helping out on this case as well as other cases—cases that never made it into the book.
Q. Following up on the cases not covered in Unmasked, could there be another book in your future?
Paul: For me, it is important to illustrate that there's so much, and this book just scratches the surface of my career. Maybe there is a second book, and it would be very different.
Q. Have you considered writing novels based on your experiences?
Paul:   I have. Crimes like Bodfish are fodder for fiction. Real life is so much stranger than fiction. Maybe something like that could happen.
Q. In Unmasked, you've taken readers to the core of horrific cases, but you've also given readers a glimpse of how working those cases impacted your personal life. Was including the personal element an easy decision?
Paul:   It was a big decision. And it wasn't me initially thinking it should be in the book. Unmasked was originally going to be a deep dive into the behind-the-scenes investigation of the Golden State Killer. Robin, and ultimately the publisher, pretty much  said, "Hey, Paul. This is the real story." Of course, Golden State Killer is the big case people want to hear about, but the impact of working the other horrific crimes has had on me, my personal life, and my inner psychology was something they saw as being important. I was resistant. I'm a very private person. But as I thought about it—this is an important message to get out there. I was nervous leading up to the book's release, but when I started getting law enforcement individuals reaching out to me, saying that it was so meaningful, I recognized this book is providing a voice for people who have had to stay silent. The type of trauma that homicide and death investigators, CSIs, deal with is outside what the average person ever sees in the totality of what real crime is. So that became a fundamental message and is still a fundamental message as well as talking about the family, the relationship difficulties.
Q. How did your family feel about the personal aspects?
Paul: Both my ex-wife and my current wife were interviewed, separately from me, by Robin, so she could hear their perspective. With my kids, three of the four children's names were changed. Only my oldest son said, "Yeah, I'm happy with my real name being put in the book."
Q. What drives your unfaltering determination to solve cases, dramatically illustrated by the twenty-four years you worked the Golden State Killer case?
Paul: Initially, I got into the field of forensic science. As I got more involved in the investigative processes—getting out into the field, talking to victims or victims' families—things went from an interest in trying to help solve cases to where it felt like an obligation. Cases I typically worked were unsolved for many years. Even after three or four decades, the family members were still suffering. I got personally attached to many, particularly with the Golden State Killer case. That's where that persistence came from. Discouraged at various points during my investigation, I thought, "I'm just wasting my time," but the idea that I would abandon them—that's really what drove me.
Q. Finally, what is the primary aspect of the book you want your readers to take away?
Paul:  I just think that the fundamental book message is I'm a law enforcement person. I hope that people sense that what I try to do is for good. Many of the people I've worked with are similar. There are a lot of amazing investigators, forensic scientists, and CSIs out there that are doing great work to make the public safe, and I hope people recognize that.
In the engrossing memoir, Unmasked, My Life Solving America's Cold Cases, retired investigator Paul Holes and Pulitzer Prize winner Robin Gaby Fisher take the reader from a point in 1994, when as a young criminalist Holes discovered a massive file containing multiple, unsolved rape cases, allegedly perpetrated by the same offender, to an exciting conclusion.
Although the rapes could no longer be prosecuted because the California statute of limitations had expired, Holes found the file compelling and began investigating on his own, often in secret. When he connected the rape cases to murders in other counties, the case took on a new life.
Through fifteen thousand pages of documents, over a thousand suspects, and many disappointments, Holes persevered until his application of the offender's DNA to genealogy produced the missing identification and the moment in April of 2018 when the announcement by an op commander came over the police radio saying, "Suspect in custody." The exhilaration of Holes and the team leaps off the page, infecting the reader. The Golden State Killer was Joseph James DeAngelo, a serial predator responsible for at least fifty-one rapes and thirteen murders over eleven California counties between 1976 and 1986.
Along the way, Holes provides a glimpse at the extreme dedication and hard work put into accomplishing the identification, apprehension, and subsequent conviction of DeAngelo while he simultaneously worked numerous other cases, including those of Laci Peterson and Jaycee Dugard. In the book, Holes not only describes the investigative procedure but also reveals the psychological effects and the personal sacrifices of the job.
In addition to the Golden State Killer case, several other cases are addressed in the book.
In the new, paperback edition, Holes has added a chapter revealing the horrific damage caused by the prison release of a repeat sexual offender.
Unmasked is an addicting page-turner, touching all the emotions from sorrow to the thrill of success, plus providing a chilling look at what investigators routinely see while making society safer, bringing evil to justice, and providing some degree of peace to victims, their families, and the affected communities.