reviewed by
Sandra Hoover
Payback In Death is book #57 in the long running In Death series written by Author J.D. Robb (an alias for Author Nora Roberts). This series is a futuristic police procedural based in New York City and set around the year 2061. To those who may be turned off by the "futuristic" label, please don't allow that to stop you from enjoying these books.
While those aspects are interesting, they're really only window dressing to a well written, highly engaging, character driven series featuring outstanding writing with puzzling murder cases to be solved in each book. The character development and intricate investigations and suspense are always front and center with a sprinkling of humor woven throughout elevating the mood. Futuristic elements such as Auto Chef's and Hover Cars appear secondary at best and in no way distract from the quest to solve a murder. And actually, are we really that far away from having flying cars? Maybe not so futuristic after all.
Payback In Death opens with Roarke and Eve enjoying the last days of a two week Greek vacation that is extended with a week-long stopover in Ireland with Roarke's family where Eve has prearranged her anniversary gift presentation for Roarke.  Fans of the series know that any down time is rare for this couple so it's nice to enjoy their more personal, intimate side and interactions with family. Arriving back in New York on a Sunday, their plans are to enjoy one last intimate evening of vacation time before hitting work again early on Blue Monday. Unfortunately, those plans fly out the window when Eve's link signals with an unusual request from Webster that she take the lead at the scene of an apparent suicide of the man Webster considered a father figure. Roarke accompanies Eve, and they're off and running again.
The apparent suicide of retired IAB Captain Martin Greenleaf quickly turns into a murder investigation when Eve steps on the scene and recognizes signs of a staged suicide. While Eve has never been a fan of Greenleaf, he becomes one of hers as a murder victim and she begins meticulously working the murder scene. As always, there're several red herrings muddying the water challenging readers and Lt. Dallas to sift through the evidence, find the motive and track down the killer. The plot line is creative and well-crafted as are all of the series books, and I enjoyed the manner in which Robb wove the "payback" revenge theme throughout the story. The main series support characters make appearances with Peabody by Eve's side as they work the case which is always a delight as Peabody's larger than life personality never fails to add a dose of humor to an otherwise dark subject.
While every single title in the In Death Series stands alone, you're missing one of the most important elements of the series if you don't read these books in order of publication. The In Death series features characters that carry over from book to book with an overall character story arc starting with the hero and heroine, Roarke and Eve. From their first meeting in Naked In Death to the present with this newest release, each character – individually and together – evolves, strengthens and stands the test of time as does the support cast. Start at the beginning and by the time you're a few books in, you'll feel like you know these characters personally – they'll become your friends and neighbors and you'll look forward to each new chapter in their life with every new release.
Payback In Death is a challenging police procedural with tension increasing in time with Eve's handling of the case as the plot unfolds. Eve is bold, brash and unrelenting, as always, as she turns every clue over time and again until it finally clicks into place on her murder board and in her own mind. Some of her best scenes occur near the end when she finally gets a murder suspect into an interrogation room where she does some of her finest work. Strong characters and relationships, unique plot lines and tight pacing make this a must read series for fans of crime and police procedurals. I highly recommend Payback In Death to fans of the In Death series and to everyone who enjoys a challenging mystery and police procedural.
Payback in Death is available at:
Police Procedural Features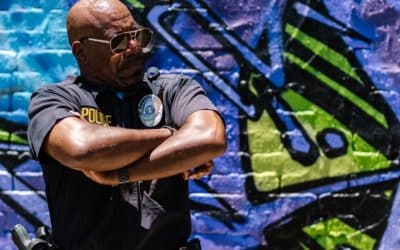 Are police still the good guys?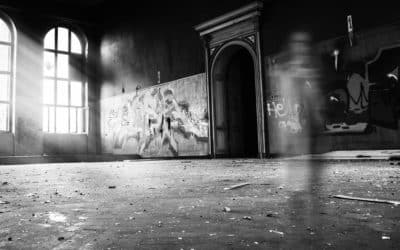 Police Procedurals and the Supernatural Thriller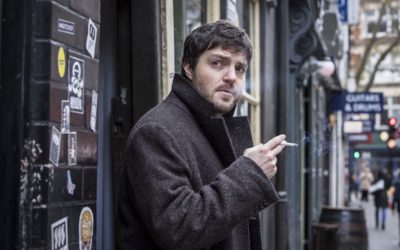 In praise of the most interesting figures of the mystery genre