People of Abandoned Character
Susannah Chapman is orphaned at the age of five and raised by her grandparents in Reading, England. Susannah chafes at the dull life in Reading, and in 1885 – after both her grandparents have died – Susannah moves to London to become a nurse. By 1888 Susannah is working at the London Hospital in Whitechapel, which serves the impoverished residents of the surrounding slums.
Susannah hopes for security and a better life, but the work is grueling and her ghetto living quarters are small and spare. Susannah brings the filth and stink of the Whitechapel slums to life with her vivid description, "The parishes of these parts didn't have shitrakers, because tenants couldn't pay, and nor could we afford lighting, so the streets were deep in foul-smelling rubbish and swilling with blood and urine from the tanneries and abattoirs…Everywhere stank, thick with the stench of sweat and shit and whatever odor came with the trade of that court's inhabitants: phosphorus, smoked fish, meat… A few years living like that and our lungs never recovered."
So when handsome Dr. Thomas Lancaster comes courting, Susannah is happy to embark on a romance. Susannah doesn't consider herself pretty and isn't in the upper class, but she accepts the surgeon's professions of love.
Susannah and Thomas marry quickly, and – on their honeymoon – Thomas introduces Susannah to passionate sex and laudanum. Susannah envisions a wonderful life together until the newlyweds return to Thomas's house in Chelsea. The house is large and well-appointed, but Thomas's long-time housekeeper, Mrs. Wiggs, is cold and haughty and has no use for Susannah. For her part, Susannah is cowed and intimated by Mrs. Wiggs, and takes to staying in her room and using her 'little drops.' 
To make things worse, Thomas's personality changes completely. He becomes contemptuous and abusive and subjects Susannah to humiliating sexual practices. Thomas also stays away from the house for days, claiming to be doing important work that will make his career. On one occasion, Thomas comes home in the early hours of the morning, disheveled and covered with blood. At other times, Susannah observes Mrs. Wiggs whispering with Thomas in the hallway and washing bloodstained shirts.
It's at this time that the Whitechapel murders begin. The first victim is a prostitute named Mary Ann Nichols, who's found dead and mutilated in London's Whitechapel district. Over time, more prostitutes are killed, each one being butchered in a manner that suggests the killer has surgical skills. The Whitechapel murderer is eventually dubbed Jack the Ripper. 
With nothing else to do, Susannah becomes consumed with the Whitechapel homicides. She scours the newspapers for stories, cuts out articles, makes notes, visits the sites of the murders, and imagines the killings in her mind. Susannah notices that the prostitute murders coincide with Thomas's absences from home, and she suspects her husband might be Jack the Ripper.
Worried and feeling unwell, Susannah consults Dr. Shivershev, a physician she knows from London Hospital. Susannah talks to Shivershev about the Ripper killings, but he fobs her off, suggesting this isn't an appropriate interest for a woman. Susannah has nowhere to turn and continues to obsess about her abusive husband and miserable marriage – which she can't escape because of Victorian mores.
Things take a dramatic turn, and Susannah demonstrates courage, mettle and intelligence as she confronts danger and depravity.
This unique take on the Ripper legend is a page-turner filled with secrets, twists, and surprises. 
People of Abandoned Character available at:
More Historical Mysteries
Historical Mystery and Thriller Features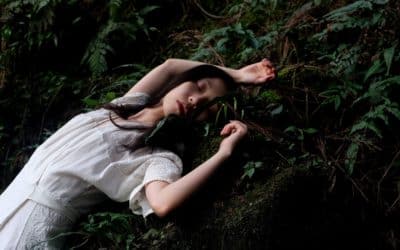 The rules that shape a historical mystery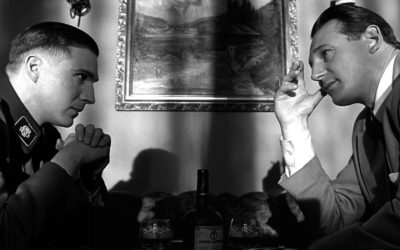 Nine World War Two thrillers that don't follow the usual storylines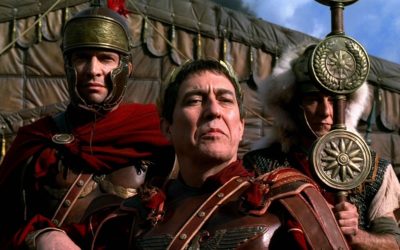 Historical thrillers set against the backdrop of ancient Rome