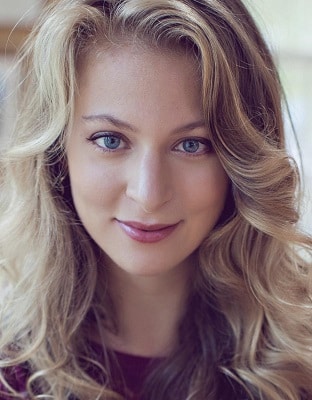 New York Times bestselling author and columnist, Francesca Serritella lives  in New York with her dog, Pip, and cat, Mimi. Her debut is Ghosts of Harvard, with more to come.
Q. Ghosts of Harvard was extremely well received in the media (New York Times) and by authors in the genre (David Baldacci, Jon Land, Harlan Coben, Jodi Picoult) and more. What about this book made it appeal to readers so strongly?
Francesca: It floored me to have my favorite authors and literary heroes praising this book, I'm deeply honored and overjoyed. You know, I really tried to write a book I hadn't read yet, so it's gratifying that readers have enjoyed this book's originality and its ability to surprise them. It's a genre-bender for sure; it has elements of family drama, a twisty psychological thriller, history, ghosts—but I think I can say that it's synthesized in a way that reads organically, because I wrote it purely for myself. That's the gift of a first novel, you can be brave because there's no one else to please, no one tapping their foot waiting for it, it comes straight from your mind and heart. Now that I've been lucky enough to see people connect with the book more deeply for those reasons, I'll carry that courage forward into the next novel.
Q. As a former Harvard student, how did your experience at the school affect your writing?
Francesca: You feel time close in on you on that campus, the enormous pressure of the school's storied past and the expectation that you too will make good on your golden ticket with an extraordinary future. I shared my main character's feelings of impostor-syndrome, and I felt that vertigo, which became the germ for the novel idea. And if any place is haunted, it's Harvard. It's a place obsessed with its history, they don't let you forget it! I noticed right away that every building is a memorial to a famous name, often someone lost tragically, like Widener Library dedicated to Harry Widener who drowned on the Titanic. And there really is a colonial cemetery across from the Freshman dorms, including the tombstone mentioned in the book with the warning: "Young friends, prepare for sudden death," so I didn't have to fictionalize the spooky, gothic elements of the setting. But it was only after further research during my writing that I learned what pieces of Harvard's history were left off the stately gates and placards—for example, the history of enslaved people at the Harvard president's residence. Then I understood Harvard as a living metaphor for the way our collective memory can be just as fallible, cherry-picked, or in denial as our personal memories can be, and that's key to the story.
Q. You're best known for the humorous nonfiction you write with your mother, Lisa Scottoline. What's it like to write as a mother-daughter pair?
Francesca: A mother-daughter writing team are still mother and daughter, so we definitely have occasional friction—we call them our "chihuahua fights," because we make a lot of noise, but no one gets hurt—but honestly nothing because of the writing. We write our essays separately, and my mother has never tried to micromanage my writing style, quite the opposite, she has always encouraged me to find my own voice. I'm so glad I got to learn how to tour and be a professional author alongside her. I share her love of people and interacting with readers, and I can't wait to resume in-person book events. But Zooming with book clubs has been a wonderful silver lining this year! That personal connection through a story is the most fun, most sacred part of writing for me, and I learned that from my mother.
Q. How did working as a columnist and nonfiction author prepare you to write psychological thrillers with a supernatural edge?
Francesca: It seems like an unlikely pairing, right? But the essay writing taught me two lessons, one mechanical, the other essential for this novel. First, the column's strict word count taught me to be economical with my storytelling; I've had plenty of practice getting to the point with zero waste. Although I loved the freedom to write a rich, layered novel in Ghosts of Harvard, I knew it was even more important to keep the pacing tight, cut the fat, and make sure every sentence packs a punch. The second lesson was to always ground the story in emotional truth. About the essay books, I always say, "if it doesn't make us cringe, it's not going to make you laugh," meaning no matter how ridiculous our stories may be, they must have a core honesty and vulnerability for the reader to come along for the ride. I've found that's only more important in fiction, especially a high concept like Ghosts. For as wild a ride as this novel is, I grounded every choice in those emotional truths about love and loss that I think anyone can relate to.
Q. What are you working on now?
Francesca: I'm writing my second novel now, and although it's too soon to talk about it, I'm so passionate and excited about this story, I feel lucky every day that writing it is my job. It's not a sequel to Ghosts of Harvard, but it's a similar genre-bender you can count on for emotional depth and plot twists, so I hope readers will take another ride with me!
The USA Today Bestselling Author on AMONG THE INNOCENT and more
read more