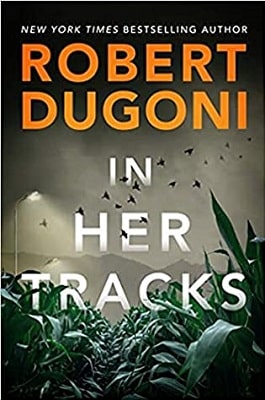 reviewed by Blaine DeSantis
For his eighth Tracy Crosswhite mystery, the author tackles missing children, cold cases, and some truly nasty people involved in kidnapping and abuse. For me this is the first time I have read this popular author and it certainly will not be the last.
The story begins five years prior to today when Seattle Police Officer, Bobby Chin takes his five-year-old daughter, Elle, to a local corn maze and when the lights go out, he loses the child. This is every parent's fear: that something over which they have no control will rob them of their child.
Dugoni then shifts to present day when detective Tracy Crosswhite reports for duty after having taken time off for the birth of her daughter. Upon her return she discovers that her position among the detectives has been taken and she is forced to basically choose between retirement or working Cold Cases, a difficult decision but one that is made a bit easier after her interaction with the retiring detective working those cases. 
Once those basics are worked out, we become immersed in the case of a missing lady jogger, as well as Crosswhite's decision to try and solve the Elle Chin disappearance. We also get to experience how Crosswhite deals with her work-related separation from her daughter, as well as her psychological issues that came to the fore in a prior book.
Prior events from these past books play a big part in Crosswhite's handling of matters, and so if you are just jumping into this series you are a bit lost as to all that had transpired in the prior books, but it is not a fatal flaw just one helps us understand the issues she faces while dealing with lost children, cold cases and the missing jogger.
The author moves seamlessly between cases, and does a wonderful job of helping the reader feel the tension that surrounds a missing persons case, the agony of dealing with Cold Cases, and the predators who are involved in the kidnapping and abuse. He even shows how three brothers have been affected by their abusive father and how that abuse leads to their current problems as well as one brother abusing his other two siblings.
There are lots of twists and turns in this book and it turns out that not everything is as easily solved as it first appears. Also, all of the abuse and torture appears outside of the book so that there are no really squeamish parts of this book.
A fast and fascinating read, this book should really please all of Dugoni's fans and, if you have just discovered Dugoni as I have, this book will certainly bring him a host of new readers who will scramble to read the first seven books in this series.
Other Crime Thriller Reviews
He had a plan, until someone put a bullet in the head of a county judge
read more