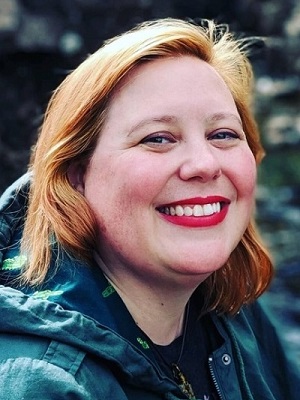 Rachel Hawkins is the author of Rebel Belle and the New York Times bestselling series Hex Hall. Born in Virginia and raised in Alabama, Rachel taught high school English for three years before becoming a full-time writer.
Q.  Reckless Girls (January 2022, St. Martin's Press) is the suspenseful story of a vacation-gone-wrong in a deserted island in the South Pacific. For readers who haven't picked this one up yet, what's the premise?
Rachel: A young woman and her boyfriend agree to take a pair of friends to a deserted—and fairly creepy—island where they meet another pair of vacationers. What initially seems to be a dream getaway turns dark when an interloper shows up, and we gradually realize no one is quite what they seem.
Q. Reckless Girls is your second gothic thriller, following on the success of The Wife Upstairs, notably inspired by Bronte's JANE EYRE. Was  Reckless Girls similarly inspired by the classics?
Rachel: There are definitely elements of And Then There Were None in there—the island, obviously, the locked room nature of it, the strangers with secrets. I was also inspired by a true crime classic, And The Sea Will Tell, that deals with a murder on an island in the South Pacific, and how those remote locations can bring really disparate people together.
Q. Is it true you've always wanted to write an "island" book?
Rachel: I've always loved boats and the ocean, and I think there's such good stuff to be mined from these kinds of stories where people are off the grid. There's a lot of freedom to be found in the open water, but there's also isolation and a kind of lawlessness that lends itself to telling a really tense and scary story. Plus I'm always fascinated by that idea of, "Who do you become when everything else gets stripped away?" and an island is good for that!
Q. You started your career as a writer of young adult fiction. What inspired you to move to adult genre fiction?
Rachel: I spent ten years writing YA, and am so grateful for that decade, but it just felt like it was time to try something new. I always want to listen to my guy when it comes to writing, and when I stopped coming up with YA ideas—when it was clear all the stories that really excited me would work best as adult fiction—I knew I needed to pursue that path. And that's also a big part of what drives me to the next book! When there's some idea that I just can't let go of, when I keep turning elements of it over and over in my head, I know that there's probably a book in there.
Q. Speaking of the next one, what are you working on now?
Rachel: My next thriller comes out in 2023, and also deals with a Vacation Gone Wrong, but it's in Italy this time, and involves two best friends who know (or think) they know everything about each other as they spend the summer in a villa that was the scene of a famous murder back in the 70s. It's a wild ride, and I can't wait for people to read it!
Reckless Girls
When Lux McAllister and her boyfriend, Nico, are hired to sail two women to a remote island in the South Pacific, it seems like the opportunity of a lifetime. Stuck in a dead-end job in Hawaii, and longing to travel the world after a family tragedy, Lux is eager to climb on board The Susannah and set out on an adventure. She's also quick to bond with their passengers, college best friends Brittany and Amma. The two women say they want to travel off the beaten path. But like Lux, they may have other reasons to be seeking an escape.
Shimmering on the horizon after days at sea, Meroe Island is every bit the paradise the foursome expects, despite a mysterious history of shipwrecks, cannibalism, and even rumors of murder. But what they don't expect is to discover another boat already anchored off Meroe's sandy beaches. The owners of the Azure Sky, Jake and Eliza, are a true golden couple: gorgeous, laidback, and if their sleek catamaran and well-stocked bar are any indication, rich. Now a party of six, the new friends settle in to experience life on an exotic island, and the serenity of being completely off the grid. Lux hasn't felt like she truly belonged anywhere in years, yet here on Meroe, with these fellow free spirits, she finally has a sense of peace.
But with the arrival of a skeevy stranger sailing alone in pursuit of a darker kind of good time, the balance of the group is disrupted. Soon, cracks begin to emerge: it seems that Brittany and Amma haven't been completely honest with Lux about their pasts––and perhaps not even with each other. And though Jake and Eliza seem like the perfect pair, the rocky history of their relationship begins to resurface, and their reasons for sailing to Meroe might not be as innocent as they first appeared.
When it becomes clear that the group is even more cut off from civilization than they initially thought, it starts to feel like the island itself is closing in on them. And when one person goes missing, and another turns up dead, Lux begins to wonder if any of them are going to make it off the island alive.
Rachel Hawkins's latest available at: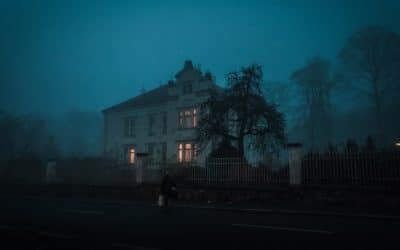 A Steamboat Tour Down the River of the Southern Undead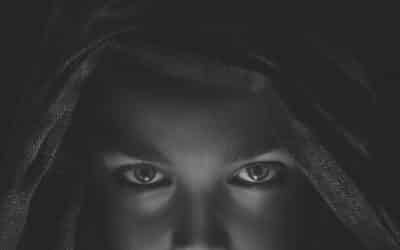 Five Morally Ambiguous Women in Psychological Suspense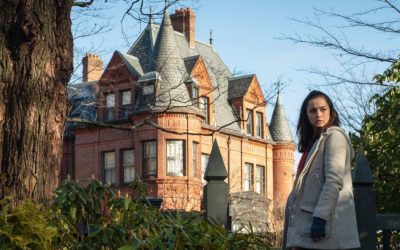 PART II – Evil in the countryside