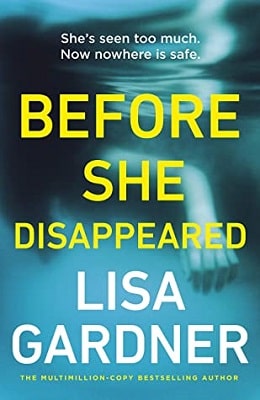 reviewed by Jannelies Smit
In this exceptional amateur sleuth thriller, we meet Frankie Elkin, a not-so-young woman with an addiction and a secret. As the story gets going, we will learn more about these two bits of darkness. Both are a big part of her, and both play a role in her current life.
Frankie finds people. She is not a private detective, she has no experience in law enforcement, and she works for free. But she can find people that only the family cares about: the young, the strays, the vulnerable, and the unimportant.
Now, Frankie finds herself in Boston, looking for Angelique Badeau, a 15-year old schoolgirl who disappeared almost a year ago. Living in a bad section of Boston, aren't particularly interested in this latest disappearance. But Frankie is. She takes a job as a waitress at Stoney's, and lives above the establishment, sharing a space with Piper, a house cat with an attitude.
Frankie has a way with people. She's good at asking the right questions—and not necessarily the same questions the police asked. Haunted by her past, but determined to find Angelique, Frankie meets more and more people. Some are friendly, some are just fellow travellers on the complicated public transport system. Some aren't. Others even shoot to kill.
Frankie is a heart-warming character, and one whose secrets become familiar to us as the story progresses. She asks the right questions. And she cares.
Before She Disappeared also asks the right questions. What if the missing girl would have been a rich girl from privilege, instead of a girl of Haitian descent raised in a poor neighborhood? What if she wasn't a very smart girl, determined to get a good education?
The story picks up the pace when it gets going, and is hard to put down. The characters are very well defined, and both the setting and the general atmosphere are entrancing. What a read!
In the end, everything comes together nicely with some unexpected twists. A very recommendable read, for people who like stories with a solid background, excitement, and (let's not forget) cats.
Penguin group provided a complimentary digital ARC of this novel via NetGalley in exchange for an honest review. Opinions are mine alone and are not biased in any way. Publication date is expected January 21, 2021.
Note: Before She Disappeared was included in the Mystery and Suspense Magazine shortlist of best mysteries of 2021.
More Amateur Sleuth Reviews