The Best and Most Anticipated Mystery Books of 2021
The best and most anticipated mystery books of the year. Whether you're looking for a detective story, a police procedural, a hard-boiled mystery, a cozy, an amateur sleuth story, or any other kind of mystery, we've got it here. The best of the genre for 2021. (Also, check out our list of best thriller books of 2021.)
Note: Titles sorted by release date. More to come as the year progresses.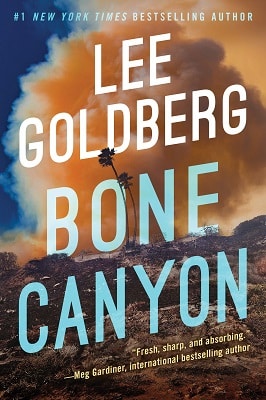 When the charred remains of a body turn up in the Santa Monica Mountains, Eve Ronin, the youngest homicide detective in LA, and her soon-to-retire partner are assigned to the case. Six years ago, the woman disappeared. But what really happened?
In this twisty second story in the Eve Ronin series, Eve can't trust anyone but herself as she tries to right the wrongs against the forgotten dead.
Genre: Police Procedural
Publisher: Thomas & Mercer / Amazon
Pub Date: January 19, 2021
Why it's a top mystery of 2021: Goldberg rose to fame writing TV crime series and fiction with Janet Evanovich. This is the sequel to his hit, Lost Hills.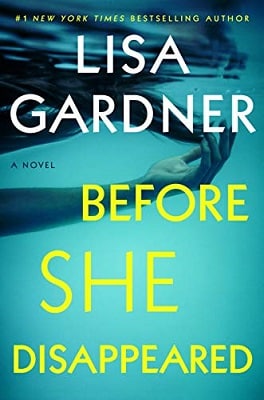 Lisa Gardner's latest focuses on what happens after the police stop looking. After everyone stops looking. That's where Frankie Elkin steps in.
Frankie is the kind of broken protagonist readers love. Rough reputation. Recovering alcoholic. And she's on the case, trying to find out what happened to Angelique Badeau, a missing teenager. But every question Frankie asks leads her deeper into a place where there might not be any answers.
Genre: Amateur Sleuth
Publisher: Dutton / Penguin Random House
Pub Date: January 19, 2021
Why it's a top mystery of 2021: Lisa Gardner has shown the mystery and thriller community that she's at the top of her game with the Detective D.D. Warren series. Readers want more.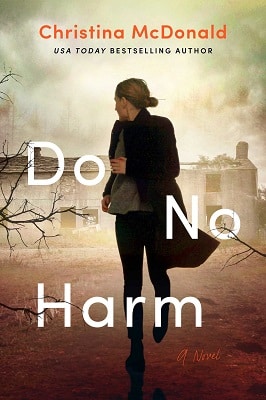 When Emma's kindergarten-aged son, Josh, is diagnosed with cancer she makes the breaking-bad decision to sell opioids to pay for his treatment. But her plans come crashing down when a buyer ends up dead, and the police detective leading the chase for the killer is Nate, Emma's own husband.
An emotional whirlwind and page-turner to the end.
Genre: Medical Mystery
Publisher: Gallery Books / Simon & Schuster
Pub Date: February 16, 2021
Why it's a top mystery of 2021:  McDonald's The Night Olivia Fell has been optioned for television by a major Hollywood studio. This is an early-career author going nowhere but up.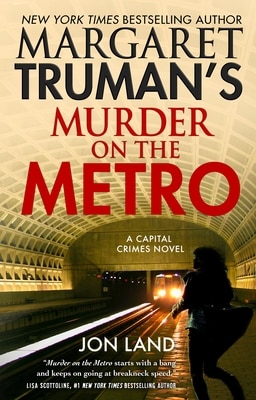 Margaret Truman & Jon Land
Jon Land fills very large shoes. Developing the Robert Brixton character a little more, Land is able to continue the narrative and show readers that this P.I. still has what it takes, especially when stumbling upon a massive secret that could leave many dead across the United States. Fans of the series will enjoy this one, as well as any reader who enjoys an intense mystery with a peppering of international intrigue.
Genre: P.I. Mystery
Publisher: Tor Forge / Macmillan
Pub Date: February 16, 2021
Why it's a top mystery of 2021:  Jon Land has stepped into Truman's popular mystery series with flair.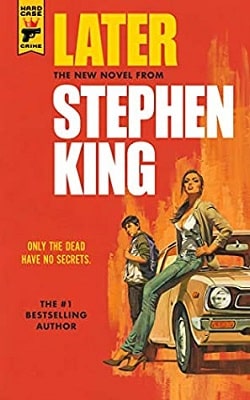 Jamie Conklin has a secret: he can learn the unlearnable and see the unseeable. No one knows about the ability, thanks to his mother's pleas to keep the secret. No one except an NYPD detective who recruits Jamie to help find a killer who has threatened murder from the other side of death.
It's the story of secrets, innocence, and evil, and everything we expect from the King.
Genre: Psychic Mystery
Publisher: Hard Case Crime
Pub Date: March 2, 2021
Why it's a top mystery of 2021: In recent years, King has become a powerhouse in the mystery genre, especially when there are supernatural elements.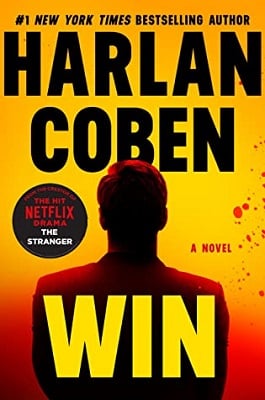 The men who kidnapped Win's cousin and stole valuables from his family are still at large, more than twenty years after the crimes. The cold case goes hot when a recluse is murdered in an Upper West Side penthouse, and the FBI recovers some of what went missing. But Win isn't interested in things. He's interested in justice. And he has the means, the money, and the motive to get it done.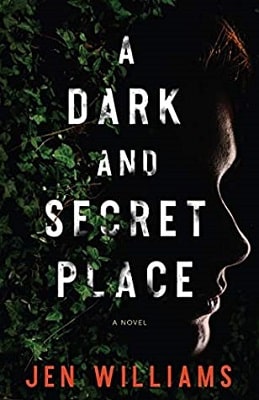 What would you do if you learned that, for years, your mother had been secretly writing to a serial killer? And now your mother is dead. Suicide, they say. But the killer, the "Red Wolf" is behind bars—still protesting his innocence—so it couldn't have been him. Unless, of course, the police locked up the wrong man.
Genre: Amateur Sleuth
Publisher: Crooked Lane Books
Pub Date: June 8, 2021
Why it's a top mystery of 2021: Jen Williams isn't a household name (yet) but this one has all the markings of an instant classic.