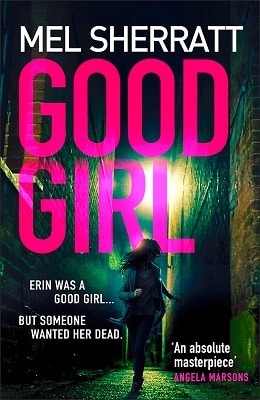 This is the fourth book in the DS Grace Allendale British crime and police procedural series set in England, and it's an intense and intriguing story.
When sixteen-year-old Erin Ellis dies from an attack—an apparent mugging—on her way home, DS Grace Allendale is on the case. Was this simply a mugging gone wrong or was Erin targeted? How could this happen when she was only a short distance from home in a quiet neighborhood?
Grace is a great protagonist. She's haunted by family history, but is hardworking and dedicated to justice and protecting the innocent. She continues to gain more depth in each book and is a compelling character with clear goals. The secondary characters were well-rounded and enhanced the story, but the reader doesn't get a lot of background on Grace's co-workers. There are several familiar characters from book three of the series, making the large cast more manageable.
The plot switches back and forth between current events and those that occurred over the past year. While this could have been a distraction or interrupted the overall flow, the author manages the transitions smoothly, and it ends up being an excellent way to provide needed data.
The story builds slowly, but flows well, with an edginess to keep the reader engaged. Additionally, there are lots of twists and turns in this engrossing and shocking book, a good pace from scene to scene, and high tension that kept this reader on an emotional rollercoaster throughout. A real page-turner!
Overall, I enjoyed this well-written and gripping novel and recommend the series to those that enjoy crime dramas and police procedurals. It is the second book that I have read by this author and I am looking forward to reading the first two in the series. This is an amazing "new to me" author and Good Girl did not disappoint.
Thanks to Avon Books UK and Mel Sherratt for a digital ARC of this novel via NetGalley and the opportunity to provide an honest review. Opinions are mine alone and are not biased in any way. Publication date is currently set for December 10, 2020.
More Police Procedural Reviews
A London gangster brings terror and murder to Bath
read more