Silvia Moreno-Garcia artfully crafts an entrancing gothic mystery, skillfully intertwining 1950's Mexican pulp horror cinema with elements of Nazi Occultism, all set against the vibrant backdrop of 1990's Mexico City. Our intriguing trio of characters comprise Montserrat Curiel, a struggling sound editor, faded soap opera star Tristan Abascal, and later, the introduction of the reclusive, aging cult movie director, Abel Urueta.
Childhood friends, Montserrat, nicknamed "Momo", and Tristan, shared a bond fostered in the Lebanese kitchen of Tristan's mother in their old neighborhood. Though Momo was petite, plain, and walked with a limp due to a foot injury, she was resilient, unyielding to the local bullies who mocked her. She even stood up for Tristan, who was often bullied for his thick Lebanese accent. They forged a deep friendship that, despite Momo's latent romantic feelings, remained platonic. Tristan grew into a handsome man while Momo, who nurtured a love for horror movies rivaled only by her unrequited love for Tristan, remained plain but undeniably strong and independent.
As Momo grapples with a dwindling career as a sound editor in the male-dominated film industry, she also provides support for her sister Araceli, who is battling cancer. Tristan, a once-popular soap opera star whose fame diminished following a fatal car accident involving his girlfriend Karina, makes do with occasional voice-over parts and advertisement gigs. As he navigates the aftermath of another ended relationship and seeks a new apartment, he discovers his new neighbor is none other than famed cult movie director Abel Urueta.
After a chance meeting over misdirected mail, Tristan and Momo are invited to dinner by Abel. They enthusiastically discuss cult film stars and 1950's horror films, leading to a conversation about Abel's unfinished film "Beyond The Yellow Door." Abel shares a tangled tale involving Wilhelm Ewers, the film's self-proclaimed Nazi-Occultist writer. Ewers intended to cast a spell with scenes from the film, starring two men and a woman, and by projecting his personal runes at the beginning and end of the film. However, his murder led to an unfinished film and an unfulfilled spell. Abel proposes completing the film by dubbing the last reel with the three of them, intending to lift the curse and bring good fortune to them all. He has been safeguarding the unstable silver nitrate film reel in his freezer.
Shortly afterward, good fortune appears. A retrospective of Urueta's films is requested, Montserrat's sister goes into remission, and Tristan lands a major role. However, chaos quickly ensues as Tristan begins to see visions of his late girlfriend, a mysterious force begins stalking Montserrat, and Abel experiences visions of his impending death – a prediction that proves accurate when he is subsequently murdered.
Moreno-Garcia showcases her storytelling prowess as she adeptly intertwines numerous intricate plot threads into a narrative that any horror movie aficionado would relish. This riveting page-turner steadily amplifies the intrigue and tension until it culminates in a thrilling climax. Will Momo and Tristan unravel the secrets of the Nazi occultist and his enduring cult? The author effortlessly integrates references to cult horror movies with intricate film-making techniques to create an immersive tale of dark arts and occultism. I would like to express my gratitude to NetGalley and Del Rey Publishing for providing an Uncorrected Proof in exchange for an honest review.
Silver Nitrate available at:
More Supernatural Thrillers
Supernatural Thriller Features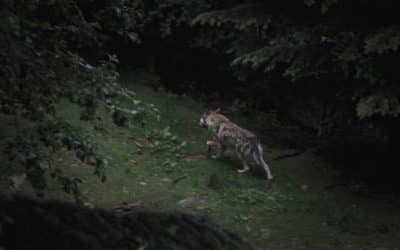 Skin walkers. Shapeshifters. Gods.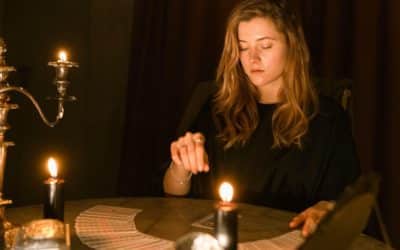 Clairvoyants in books, movies, and popular culture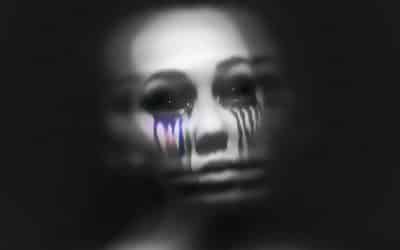 A Librarian's Approach to Reading Paranormal Mysteries and Thrillers