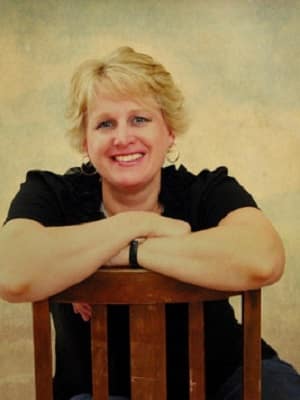 Susan May Warren is the USA Today bestselling, Christy and RITA award-winning novelist of over sixty-five novels. An eight-time Christy award finalist, a three-time RITA Finalist, she's also a multi-winner of the Inspirational Readers Choice award, and the ACFW Carol Award.
A seasoned women's events speaker, she's a popular writing teacher at conferences around the nation and the author of the beginning writer's workbook: The Story Equation.
Interview by Elise Cooper
Q Where did you come up with the idea for the story?
Susan: This is the last in a three-book trilogy. These three brothers, all former military, came home to solve problems. There were family fights with global problems. In this one, I came up with the premise before Covid, where America was infected with an incurable disease. I hope it is realistic and believable, but also scary, considering the dangers of smallpox. These characters do small things that are very heroic.
Q What research did you do?
Susan: I did too much research. I talked to biologists and read books on smallpox. I did not want to overwhelm my readers with a lot of biological information. It is always my challenge to make sure I understand it and then create an explanation that my readers understand yet does not slow the story down.
Q Is it true that each of the brothers had a physical ailment?
Susan: Yes. This story has Colt, the middle child, with a heart problem, Ranger, the youngest, was blind, and Dodge, the oldest, is a wounded warrior, a helicopter crash where he hurt his legs. I wanted a physical wounding and an emotional wound with issues related to their injuries. I wanted to write realistic characters who have wounds and issues and go on a journey to end at a better place where they started.
Q How would you describe Colt?
Susan: He views himself as a magnet for trouble. Very impulsive, very passionate, driven, follows his gut, and will stand up for people. He acts first and then thinks second. He is also strong, funny, arrogant, a charmer, protective, and stubborn.
Q How would describe Tae?
Susan: Strong, a survivor, a thinker, timid, and brave when she must be. She has a dual personality both quiet and secretive yet determined and bossy. She is thoughtful before she acts. When backed into a corner she can be angry and defensive. Tae is an Enneagram five, on the personality scale, more of an introvert than an extrovert. When comfortable with someone she is funny, flirty, and charming.
Q What about their relationship?
Susan: Colt was a little bit of a challenge because he did not think he could have a long-term relationship. Tae was just burned in a relationship. Neither one of them wanted to get involved. But Colt eventually won her heart.
Q You also have quotes about bravery. What can you tell us about that?
Susan: This one stands out, "Bravery isn't the absence of fear. It is doing what you must do despite the fear." It is morphed from several different quotes. Through these words I wanted Colt and Tae to understand they were heroes and courageous. They decided to do the right thing and stand up for people.
Q What about the other quote?
Susan: "People sleep peacefully at night because rough men are ready to do violence on their behalf." This is from George Orwell. It is based on the fact there is always evil out in the world, people who do bad things to others. We need people who will confront those bad people. We have asked policemen and soldiers to stop these bad people. Sometimes it requires violent action. Without them the violence comes knocking on our front door. We need to recognize their sacrifice and how they do things we do not want to do.
Q What's next?
Susan: I am working on a five-book series titled The Minnesota Marshalls. The last name of the family is Marshall. It takes secondary characters from this series, those working for Jones Inc. The title for the first book is Fraser. One of the people from the team is Fraser Marshall. These books come out in 2023. In 2024 I will have a series on the Air Rescue Team in Alaska.
Sundown by Susan Mary Warren is the last book in the trilogy about three brothers. Each brother served in a different branch of the military. The oldest, Dodge, was in the Air Force as a helicopter pilot, the middle brother Colt served as a Delta operative, and the youngest, Ranger, was a Navy Seal. The relationship between the brothers is a central theme after all came home to their ranch in Alaska. Each is fierce, protective, and patriotic, struggling to overcome their past.
This story highlights Colt Kingston and Taylor (Tae) Price. In the previous book she nursed Colt back to health after Islamic terrorists almost beat and tortured him to death. Now reunited, in this story, the three brothers find out Tae is being hunted by Russian spies and the Russian Mafia. She is a brilliant scientist working on a vaccine against a bioweapon of Smallpox. Now the three brothers must keep Tae safe and stop the Russians from getting the vaccine, which they plan on using for a ransom. Meanwhile, both Tae and Colt are trying to avoid the major attraction they have for each other.
This story has it all: adventure, suspense, and intrigue with some romance. It is fast paced with an exciting ending.