Spend a little time in the Middle Ages with the working class, but without the discomfort of having no modern-day conveniences. Accompany Lucy, printer's apprentice, unregistered as they don't allow women, as she investigates the theft of Magistrate Hargrave's papers.
Lucy was his servant before he took an interest in helping her advance herself, teaching her to read and play chess as well as making her apprenticeship happen. He has accepted her as more of a daughter than a former servant and encourages his son Adam's romantic interest in her. All this ties her to the family, both the Hargraves and the servants who were her former co-workers.
When Master Hargrave is attacked in his home, having not accompanied the household to services that Sunday, Lucy is focused on getting him medical help even though the theft of his papers seems odd. When a rival book seller shows up, poaching Lucy's crowd and telling a tale with direct connection to one of the Magistrate's papers, she becomes determined to investigate. Who stole the papers and why?
Things become even more serious when there is a murder in town, and it seems to be related to Magistrate Hargrave's missing papers. Lucy gets Lach, the official apprentice to Master Aubrey, the printer, to accompany her on some of her investigations as she has promised both Adam and Constable Duncan, who is also romantically interested in Lucy, she will not put herself in danger. As the reader accompanies Lucy around town, interviewing people, and stalking Phineas Fowler, the rival bookseller, the reader can see how she justifies and rationalizes her actions.
Things go from bad to worse when, not long after the first pamphlet maligning Master Hargrave is written, sold and results in the death of two people, another paper is produced. It too is called out and recounted to a crowd who buy the second tract while Lucy becomes more determined to find out who wants to destroy Master Hargrave's reputation and why they are doing so. More questions arise than answers when Lucy discovers Phineas' home and printing press but becomes convinced he is not responsible for the thefts or the vendetta. Before she can ask him more about his involvement, she and Lach, who has accompanied her on her most recent investigation, must hide in the basement when Phineas' father and brother show up. Much to their dismay, before they can free themselves and discover more about Phineas, he, too, is murdered.
Things continue getting worse for Lucy, at least for a while, as she pursues answers to her questions. The plot is intricate and engaging and moves at a steady pace at the same time the reader is given an opportunity to examine the Middle Ages a little more closely. The job of the hangman, while not dwelt on within the novel, is central to the plot and there is an interesting reveal toward the end that is the result of excellent research on the part of the author.
There are a number of secondary characters who help create a sense of time and place and add to Lucy's overall story. There is Adam, Magistrate Hargrave's son who is romantically interested in Lucy and wants to convince her the difference in their classes doesn't matter. There are also Lach, fellow apprentice, Master Aubrey, printer, Constable Duncan who also is romantically interested in Lucy, Will, Lucy's brother, and the servants with whom Lucy used to work, Annie the maid, and the cook. These relationships have been ongoing throughout the series and while the mystery and main storyline of this novel is fully completed within this book, these relationships have changed and developed over the series. If the reader prefers reading series and following the development of secondary storylines, they probably will prefer to read the series in order.
My thanks to Canongate Books, Severn House and NetGalley for providing me with an advance copy for review. The opinions expressed here are entirely my own.
The Cry of the Hangman available at:
More Historical Mysteries
Historical Mystery and Thriller Articles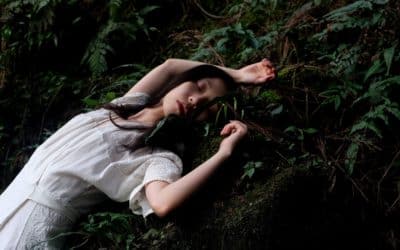 The rules that shape a historical mystery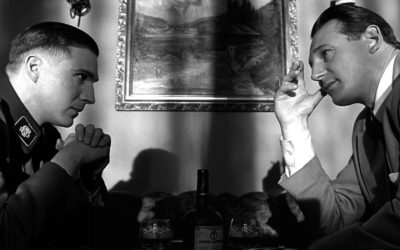 Nine World War Two thrillers that don't follow the usual storylines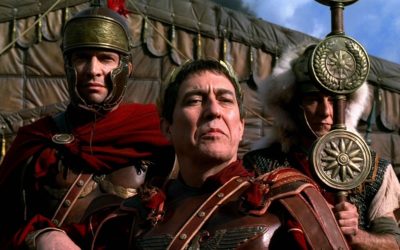 Historical thrillers set against the backdrop of ancient Rome