reviewed by Sandra Hoover
Laura Griffin highlights the fascinating subject of forensic genealogy, and the way police use it to help identify potential criminal suspects in The Last Close Call.  Through her signature descriptive prose, she quickly draws readers into a fast-paced, edgy story that oozes danger from beginning to end, making it extremely hard to put down.  My recommendation is to carve out enough alone time to experience this one straight through and avoid all spoilers.
Rowan Healy is an extraordinarily successful, much sought after forensic genealogist who gave up a thriving career working with investigators tracing the family tree of violent offenders.  The blistering pace of a heavy workload left her suffering from burnout at an early age.  Now, she finds fulfillment in a thriving private practice assisting families seeking to reunite with missing family members as well as helping adoptees find their biological parents.  The last thing she wants is to get pulled back into the darkness and violence of police work.  Austin Detective Jack Burner is at a dead-end on a brutal rape and assault case that is eerily similar to a cold case that haunts him as he failed to solve it several years ago. 
The suspect in that case became known as the serial West Campus Rapist and if Jack's suspicions are correct, he's back and escalating to murder.  At the end of his rope and desperate for any leads, Jack turns to Rowan for help hoping she can find some kind of lead through genealogy based on DNA evidence they have.  After repeatedly refusing his requests, something Jack says touches Rowan, and she reluctantly joins the search for a killer.  Rowan's unique research provides clues to a potential suspect's identity including the possible area of his lair, but they'll need the villain's DNA to seal the case.  Can they apprehend him in time to save the next potential victim?  Meantime, Rowan and Jack are fighting a mutual attraction neither wants to pursue for their own secret reasons.  They may be fighting a losing battle on both fronts.
The Last Close Call is an intriguing, atmospheric thriller highlighting the promising potential for success with genealogy in policework.  Many readers will identify with the subject matter in a personal manner having sent their own DNA off for potential matches.  Griffin does an excellent job of utilizing the topic, weaving it into the plot line via believable characters maneuvering a fast-paced, twisted plot line.  In a race against time, these characters are charged with identifying and capturing a potential suspect before he strikes again setting a dire tone from beginning to end.  The author tempers the threat of danger with the promise of a romance between Rowan and Jack with sizzling chemistry erupting between them.  Readers will have no problem falling for them while cheering the relationship on.  In addition to several red herrings, Griffin ups the ante by slowly revealing perilous secrets Rowan prefers to keep to herself.  Are they putting her life in danger?
Laura Griffin has penned a gripping, super intriguing romantic suspense thriller in The Last Close Call – one that's sure to appeal to fans of genealogy and crime fiction.  Her expertise in creating fully fleshed characters deserving of readers' empathy is evident.  Highly recommended to fans of suspense thrillers and police procedurals.
The Last Close Call is available at:
Police Procedural Features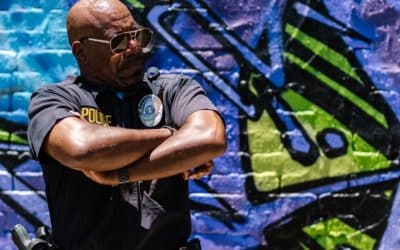 Are police still the good guys?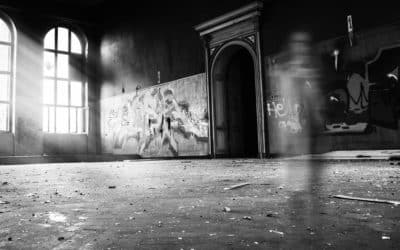 Police Procedurals and the Supernatural Thriller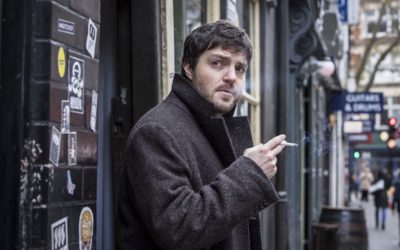 In praise of the most interesting figures of the mystery genre