reviewed by Carolyn Scott
It's the day after Christmas in this fourth episode of the Thursday Murder Club of Coopers Corner retirement village and Ron, Ibrahim, Joyce, Elizabeth and her husband Stephen have got together for a Boxing Day lunch. They've invited along a newcomer to the retirement village, Mervyn who Joyce quite fancies. He turns out to be not much of a conversationalist, however towards the end of lunch he surprises everyone by saying he has a sweetheart.
Her name is Tatiana, but he's yet to meet her as she's having problems travelling from Lithuania. When the gang hear that Mervyn has sent her money for one problem after another, alarm bells start ringing. But not to worry, Ibrahim and Ron are on the case along with their new friend Computer Bob.
Meanwhile, Kuldesh Sharma, antique dealer and friend of The Thursday Murder Club, has reopened his shop on December 27th. He's not expecting much business but is sold an old terracotta box, which he's told to keep for someone who will be along to buy it the next day. Later that night he is shot while out in his car and the box is nowhere to be found. Suddenly everyone is looking for the box – local detectives Chris and Donna, organised crime groups, the NCA and of course Elizabeth and co. who want to find out who murdered their friend Kuldesh.
It's wonderful to spend time again with The Thursday Murder Club and watch them getting into scrapes investigating new crimes. Chris and Donna have been consigned to a hut in the carpark by the NCA and are not officially investigating the case – but of course they can't stay away from helping their friends. Also they don't think the NCA are getting anywhere.
Elizabeth is preoccupied in this novel, as Stephen's dementia is gradually getting to the point where they need to decide how best to care for him in the future. Joyce picks up the slack by trying to channel Elizabeth during their investigations which works surprisingly well. As before Joyce's diary entries provide part of the narrative and I always enjoy her aimless prattling about Alan her dog and other diversions as she winds her way to relating the main news.
This is another delightful addition to this series, with the ongoing development of relationships between the characters keeping it fresh and engaging. There are plenty of devils dying and a good twist at the end when the killer is revealed. Osman handles the issues around Stephen's dementia and Elizabeth's love for him gently with great care and tenderness. The fox on the cover, who Stephen knew as Snowy, also adds a special poignancy to the novel. It's a sad time for all Stephen's friends as not only are they losing him piece by piece, but they are also confronted by their own aging and that of their friends. Nevertheless they appreciate how lucky they are to live in such a special retirement village as Coopers Corner and to have such wonderful friends. Long may they live and keep solving crimes together!
With thanks to Penguin via Netgalley for a copy to read. 
The Last Devil to Die is available at: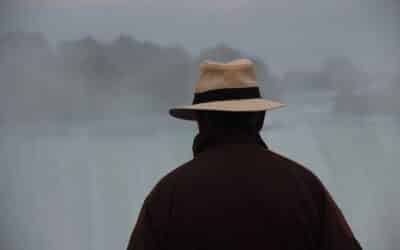 The mysterious world of amateur sleuth short stories
The Most Unlikely Amateur Sleuths in Mystery Fiction
The Enigmatic Allure of Amateur Sleuth Villains