reviewed by Sandra Hoover
An adulterous midnight rendezvous in a car parked in a secluded area turns into more than the two occupants bargained for when they observe an odd occurrence that appears to be the disposing of a body and vehicle.
Both witnesses are prominent professionals married to other people. Neither can afford to be forthcoming with what they observed for obvious reasons. They silently agree to go their separate ways without reporting what they saw. Welcome to the thriller The Maid's Diary by Loreth Anne White.
The Maid's Diary is a complex thriller in which someone's carefully buried ugly past comes roaring back to haunt them when it's discovered by an inquisitive maid, Kit Darling. Kit has made a career of cleaning wealthy clients' homes, affording her abundant opportunities to indulge her obsessive fantasies by snooping through their personal belongings, taking photos of herself with said items and posting the misleading pictures to her secret social media account. She dreams big and lives large through her fantasies, believing them to be harmless fun. However, what she discovers at her newest client's house not only shocks her, it scares her to death sending her spiraling back to a dark time in her life. Should she speak up? Go to the police? Or is there a way Kit might benefit from her new found knowledge? She records everything in her secret diary as her therapist advised before deciding on a course of action that propels this tension laden story forward at breakneck speed. A dark, intense and convoluted tale ensues – one that eventually involves homicide cop Mallory Van Alst and a gruesome, bloody scene at the home of a missing wealthy couple whose maid is also missing. The blood evidence at the scene indicates someone died there, but who? Where is the body?
The Maid's Diary is another excellent example of White's expertise in shifting between various unreliable narrators and past/present timelines to deliver a dark, twisted tale that's nearly impossible for readers and amateur sleuths to solve before the reveal. As the story progresses, readers pick up clues through the daily entries in Kit's diary and Mallory's investigation. While it's unclear how the players are connected, it's obvious they're on a collision course – a crash waiting to happen. Early on, I found it hard to get a grip on individual players as there's an elusive air about them – perhaps a premonition that all are not as they present themselves, but as the story unfolds and I was lured deeper into the lives of these characters, pieces began clicking in place. In my opinion, the manner in which this story is structured is not dependent on nor conducive to creating strong emotional bonds between readers and characters. However, my empathy for the plight of the emotionally fragile main character continued growing as I learned more about her motivation.
Loreth Anne White is a master at rendering taut, twisted stories that grip readers from page one until The End. The Maid's Diary is a dark, gritty story in which White introduces seemingly unconnected characters with vastly different lifestyles and pasts and meticulously entangles them within intricate plot threads. Snared in their own web of devious lies, she charges them with executing an escape plan. White's signature style of igniting setting and tone builds tension to the flash point before it all detonates in an explosive climax in The Maid's Diary.
The Maid's Diary is a riveting read – a demonstration of the power of buried secrets to destroy when they escape into the wrong hands when you least expect it. Once again, White tackles dark social issues with care and concern, shining a light on some serious, repetitive crimes that go unaddressed way too often. Readers, find some quiet alone time to settle in with this one because you won't stop reading until you've turned the final page. Highly recommended to fans of mysteries, suspense and thrillers.
The Maid's Diary available at:
Police Procedural Features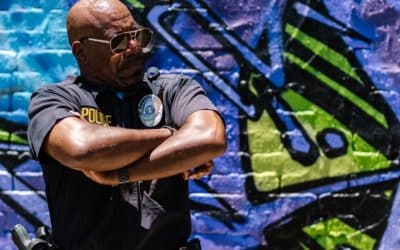 Are police still the good guys?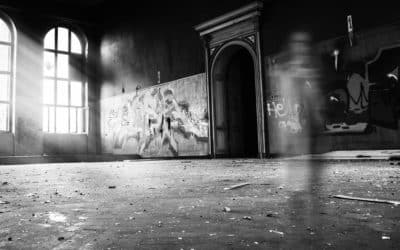 Police Procedurals and the Supernatural Thriller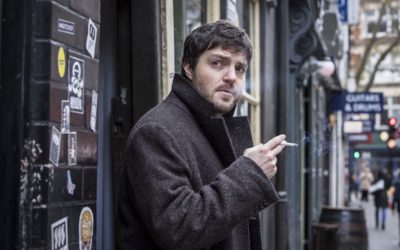 In praise of the most interesting figures of the mystery genre