Step into Victorian Edinburgh, Scotland once more for a captivating cozy mystery featuring modern-day Canadian police detective Mallory Atkinson, who finds herself stranded in 1860s Scotland. She works alongside the unorthodox yet forward-thinking duo of criminal investigator Duncan Gray and his half-sister, Isla Ballantyne.
Duncan, a biracial individual, is the youngest member of the Gray family. Despite his medical training, societal constraints force him to work as a mortician, although he actually serves as a trusted consultant to Detective McCreadie. Duncan examines murder victims before the inept medical examiner has a chance to compromise the evidence. His methods are precursors to modern forensic science.
Isla, on the other hand, breaks the mold for women of her time. Highly educated, she's compelled to work as a herbalist rather than a chemist due to prevailing gender bias. Unfortunately, Dr. Gray is often dismissed as insignificant and somewhat of a fraud. Despite his education, he faces discrimination due to his race.
Thirty-year-old Mallory, a police detective from Vancouver, is thrown into this scenario when she rushes to help a screaming woman in an alley. Suddenly, a noose is slipped around her neck. As she loses consciousness, the world darkens. When she awakens, she's shocked to find herself in the body of an eighteen-year-old blonde girl. Through a "rip in time," she has journeyed from May 20, 2019, to the same day in 1869. A resourceful character, Mallory navigates this new time period and unfamiliar body with wit and determination.
This is the second in a series of enjoyable historical mysteries, merging a police procedural with a time-travel narrative set in the vivid backdrop of the Victorian era. This novel works perfectly as a standalone, thanks to the writer's skillful interweaving of necessary backstory into the current plot. Mallory's employers are aware of her predicament and allow her to assume the role of Duncan's assistant. The trio harness each other's talents to solve mysteries together, although Mallory is unsure if she will ever return to her own time.
Witnessing Mallory's attempts to mimic Victorian speech, based on her understanding of modern Victorian romance novels, is amusing. She continuously reminds herself of the "butterfly effect," the idea that a single action in the past can have a profound impact on the future.
The trio's latest investigative challenge involves a suspected ring of poisoners, where women are allegedly murdering their husbands. Initial evidence suggests that the victims might have deserved their fate. Wives are promptly arrested without thorough investigation. When Duncan's older sister, Annis, becomes a suspect following the murder of her unfaithful husband Lord Leslie, Duncan is compelled to join the investigation. Poison is considered a woman's murder weapon, but it couldn't possibly be that simple. The poison used seems to be a traceless toxin that Mallory identifies as thallium, a heavy metal virtually unheard of in 1860s Scotland. Even Isla is unfamiliar with its use as a poison.
Kelley Armstrong proves herself to be an expert storyteller, spinning an enchanting tale packed with numerous plot twists. As the story escalates, it culminates in a thrilling and unexpected climax that leaves some questions unanswered, hinting at more adventures to come. Armstrong skillfully incorporates themes such as women's equality, racism, immigration, and gender dysphoria into her work. These social issues are relevant to both time periods.
I alternated between reading this book on my Kindle and listening to the audio version. The narration was provided by professional actress and voice personality, Kate Hanford. Her incredible voice and tonal variations brought the characters to life in the "theatre of my mind."
Thanks to NetGalley, Minotaur Books/St. Martin's Press, and Macmillan Audio for providing an Uncorrected Proof and an Advanced Audio version of this novel in exchange for an honest review.
The Poisoner's Ring available at:
The Machine, Busting the Space-Time Continuum, and Immortality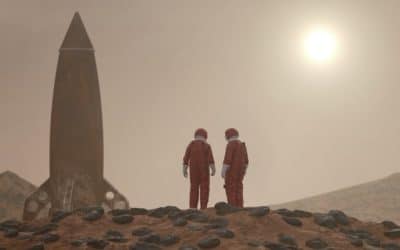 Nail-biting tension in worlds of spaceships and doom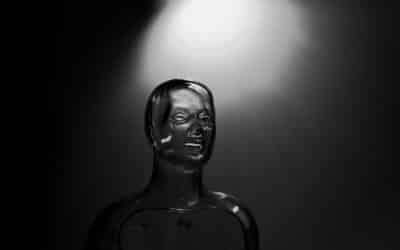 AI and Identity in Thrillers