This is the Night They Come for You
"But for its human inhabitants and their killing frenzy, Algeria would be paradise."
On a hot and clammy afternoon in Algiers, veteran Police Superintendent Mouloud Taleb—staring at an unwelcome retirement after close to five decades of service—is handed what is probably the biggest, and most perilous, case of his career. He is to join Souad Hidouchi, a young female agent of the Algerian Secret Service on the hunt for Wassim Zarbi, who himself was a mighty intelligence operative for a long time until being thrown in prison for corruption twenty years ago. Zarbi is absconding from his house—where he was kept in consideration of his advanced age—and is presumably in pursuit of his former partner Nadir Laloul who had abandoned him all those years ago, skipping the country with the entire ill-gotten wealth.
Meanwhile, Stephen Gray in Hampshire, England receives an unexpected visitor from the remote past, with a strange request. Suzette, the daughter of an Englishman named Nigel Dalby—resident of Algiers since the 1960s until his death in the 1990s—wants Gray to read the copy of a document supposedly typed by her father and verify its authenticity, based on certain events described in it involving Gray.
Both the Algerian duo's manhunt and Gray's assignment take them, through their own separate paths, towards some explosive secrets about Algeria's recent history—about six decades of it—that have the potential to unsettle the power structure of Algeria and its former colonial master—France. Naturally, some powerful people, including certain government agencies, do not want these secrets to come to light and are quite prepared to eliminate those in the process of uncovering them. Thus unfolds an elaborate game of diabolical conspiracies, large-scale deception, blackmails and double-crossing in which the victors are the ones who escape with their lives intact, and This is the Night They Come for You is the gripping account of this lethal game.
Robert Goddard has a stellar reputation for delivering well-researched, intricately plotted thrillers set in a variety of locations and his latest offering bolsters this repute. In This is the Night They Come for You, Goddard masterfully blends historical fact with ingenious fiction to present a narrative that is both authentic and absorbing. The primary strength of this novel lies in the brilliantly etched characters; they are utterly realistic and command the reader's attention and sympathy. Particularly fascinating is the starkly contrasted characterization of Taleb and Hidouchi—mismatched on almost every count and acting under conflicting instructions from their superiors—and the subtle growth of their relationship from the bumpy beginning. The plot builds up slowly and steadily in intensity, with several compelling twists along the way, towards the exhilarating, highly satisfying finish. For readers with no knowledge about Algeria—myself included—This is the Night They Come for You offers considerable insight into the country's troubled recent history including its subjugation by the French, and the continuing exploitation even after decades of independence.
In short, This is the Night They Come for You is an outstanding thriller with a memorable cast of characters, a riveting plot and some top-notch writing by the acclaimed master of the genre. I greatly enjoyed reading it and would recommend it to everyone who is looking for a solid thriller with a lot of substance.
My sincere gratitude to Random House UK, Transworld Publishers for sharing with me a digital Advance Reader Copy of This is the Night They Come for You through NetGalley in exchange for my unbiased review.
Police Procedural Features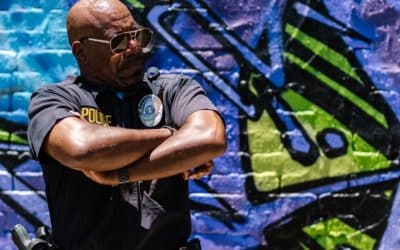 Are police still the good guys?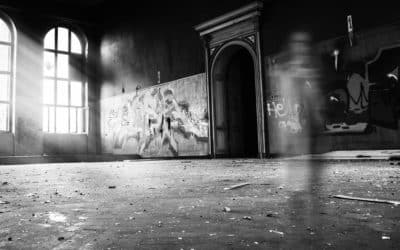 Police Procedurals and the Supernatural Thriller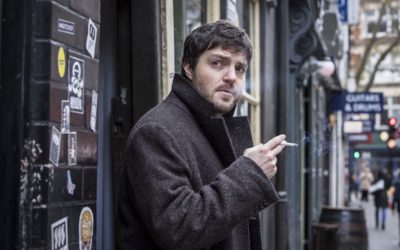 In praise of the most interesting figures of the mystery genre