Vera Wong's Unsolicited Advice for Murderers
Jesse Q. Sutanto's fascinating new cozy mystery, Vera Wong's Unsolicited Advice for Murderers, features Vera Wong as an amateur sleuth.
She's a widow with one son who she doesn't get to see very often. Vera lives above her dilapidated teashop in San Francisco. One morning she goes downstairs and finds a dead man in the middle of her shop with a flash drive in his outstretched hand. After calling the police, she takes the flash drive and hides it in her apron pocket. Vera is positive she can do a better job than the police can in discovering who killed the man on the floor. She feels she only needs to investigate the people who come to her shop after the murder and she will discover the killer.
Vera is lonely, inquisitive, intelligent, fiery, bold, and funny. She has very set ideas on how an older generation should be treated and lets others know if they don't meet her expectations. The main supporting characters are Riki Herwanto, Sana Singh, Oliver Chen, Julia Chen, and Emma Chen. Their character angles lent focus, originality, and depth. The characters' natures and backstories are shown using action, not just descriptive prose.
Told from five points of view, the novel gives readers extra insights into Vera, Julia, Riki, Sana, and Oliver. Amazingly, this did not cause pacing issues. Vera remains the focal point; ordering her suspects around as she gets to know them and their secrets. This relieves her boredom and gets her to enjoy life again. However, will she find the killer?
The story brilliantly captured the characters and the cultural lifestyles and traditions of the group. The plot has some twists and turns, but this story is about more than solving a mystery. Threads include found family, family relationships, loneliness, boredom, jealousy, personal boundaries, and regret, as well as generational differences and expectations.
Diverse characterization and great world-building details made this a fast and enjoyable read. I kept wondering what Vera would uncover next and how that would affect the story line. There are multiple believable suspects with motives to kill the man found in Vera's shop.  The joy of food, tea, and friendship are interwoven with the investigation into alibis and motives.
If you're looking for an entertaining, heartwarming, lighthearted, and funny cozy mystery with a mature protagonist, I highly recommend this novel. I am looking forward to reading more books by this author. I would love to see a series featuring Vera.
 Berkley Publishing Group and Jesse Q. Sutanto provided a complimentary digital ARC of this novel via NetGalley. All thoughts and opinions expressed in this review are my own. Publication date is currently set for March 14, 2023.
Vera Wong's Unsolicited Advice for Murderers available at:
The Most Unlikely Amateur Sleuths in Mystery Fiction
The Enigmatic Allure of Amateur Sleuth Villains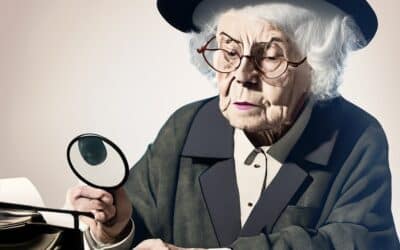 Exploring the World of the Unassuming Amateur Detective