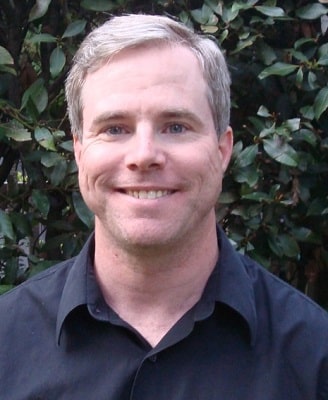 Andy Weir is the #1 New York Times bestselling author of The Martian, as well as Artemis, and the upcoming Project Hail Mary. A former software engineer and self-proclaimed space nerd, he's a sci-fi and sci-fi thriller writer with few peers, living or dead.
Q. Project Hail Mary is coming in May 2021—a science-based thriller about an astronaut who has to save the earth from disaster. Which of your past books is this most like? What can you tell us about the protagonist, Ryland Grace?
Andy: It's more like The Martian than Artemis. Ryland Grace is a scientist all by himself out in space. I can't tell you too much about him without giving away major plot points. But I can tell you he's a distinctly different person than Mark Watney or Jazz Bashara.
Q. Your short story, Randomize, reminded me in a small way of the kind of sci-fi heist that could be in an episode of Rick & Morty. What tv and movies are you watching right now?
Andy: I'm watching everything you would expect a nerd to watch: Doctor Who, Star Trek Discovery, The Mandalorian, any comic book movie that comes out (I just watched WW84). They don't really inspire my writing much because it's not the kind of sci-fi I write. They're more space opera or fantastical stuff and I stick to hard science. But I still enjoy watching them.
Q. Famously, you're a big board game fan. Any you're enjoying right now?
Andy: With the pandemic, I'm limited to games I can play with friends online. Fortunately, there are a lot of virtual gaming services out there. So we're playing a lot of Ticket to Ride, Power Grid, Just One, Codenames, Bohnanza, and Hanabi.
Q. The Martian came out more than eight years ago, but continues to be one of the most popular sci-fi thrillers of all time. When you first self-published the story on your personal website did you imagine it could have this kind of mainstream appeal?
Andy: No, I had no idea it would have mainstream popularity. I thought I was writing a story for a tiny niche of hardcore science nerds.
Q. What are you working on now?
Andy: My next book! I don't want to talk about it yet because I never know if I'm going to ditch the project until I'm well into it.
The bestselling author on sci-fi, horror, pacing, & SEASONAL FEARS
read more