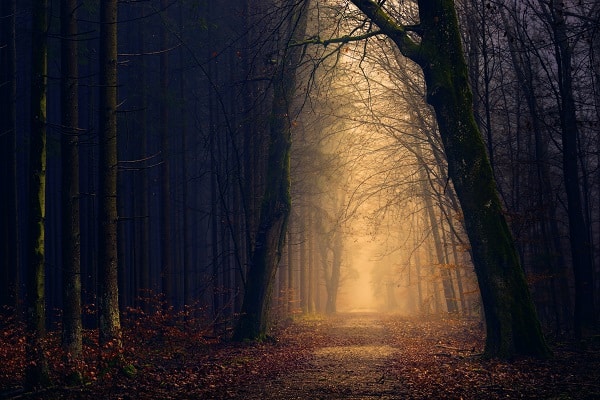 Five Books That Set the Mood for Fall
It's the perfect time to hunker down and cozy up with something dark and stormy
Small towns. Storms. Secrets. Fall is the perfect time to pick up something a little spooky and chilly. A well-spun story that makes you feel glad you're safe at home, tucked into your favorite armchair with your warm beverage of choice. Here are five of our recommendations for the best 2020 mysteries and thrillers for fall.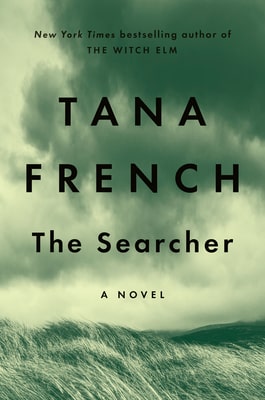 The Searcher, Tana French
Crime mystery meets psychological thriller
There's nothing like a good, fresh mystery to break into the season, especially when it's hot off the presses from Edgar and Macavity award winner and New York Times bestselling author Tana French. The Searcher takes place in rural Ireland, where a retired Chicago police detective just wants to live a simple life. But it can never be that easy. When a local boy comes to him for help looking for his missing brother, the detective can't say no. With a town full of secrets, he's up against more than it seems.
The Guest List, Lucy Foley
A whodunit in the style of Agatha Christie
Its stormy setting and twisty plot make The Guest List a fantastic fall read. This classic crime mystery starts with a dead body, but the real intrigue comes with the colorful cast of characters who are introduced chapter by chapter, each harboring their own secrets. They were expecting to attend a lavish wedding. Instead, they're stuck on a remote (and possibly haunted) island during a bad storm. When events lead to a grisly murder, they'll need to figure out who did it—and, more importantly, why.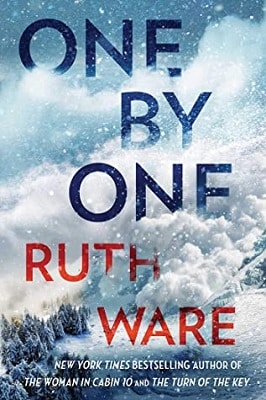 One by One, Ruth Ware
Seat-of-your-pants suspense thriller
Given that a snowy avalanche sets this story in motion, One by One might be more of a winter book. But we're willing to overlook that, because this suspense thriller delivers big on the chilly vibes. A group of colleagues attends a corporate retreat in the French Alps that turns into the team-building exercise from hell when they're snowed in. Based on the title, you can probably guess where this is going, but you can expect lots of great twists along the way.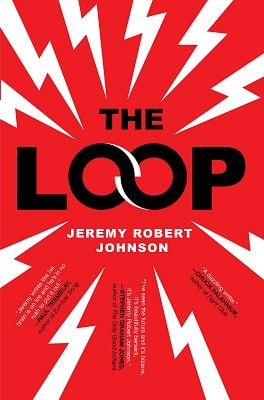 The Loop, Jeremy Robert Johnson
Offbeat sci-fi thriller with a survival slant
This sci-fi thriller is already getting rave reviews for its combination of horror, bizarreness, and fun. Set in a remote town in Oregon, the novel is self-described as Stranger Things meets World War Z. The premise: a group of teenagers must survive a science experiment gone wrong. It's an outbreak story, which for some may feel a little too close to home at the moment. Others will find it cathartic and entertaining.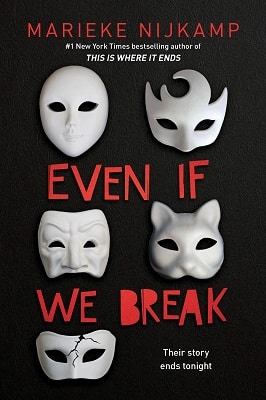 Even If We Break, Marieke Nijkamp
Coming-of-age YA thriller with diverse representation
Five teenagers go to a mountain cabin to play a murder mystery game. But when their secrets come out, things will get deadly for real. This story feels a little like a twisted The Breakfast Club, but with a modern spin on some well-worn archetypes (think popular girl and a former athlete) and representation of LGBTQ and neuroatypical characters. If you're in the mood for YA horror, this is a great choice from an author who's proven worthy with a previous #1 New York Times bestseller.