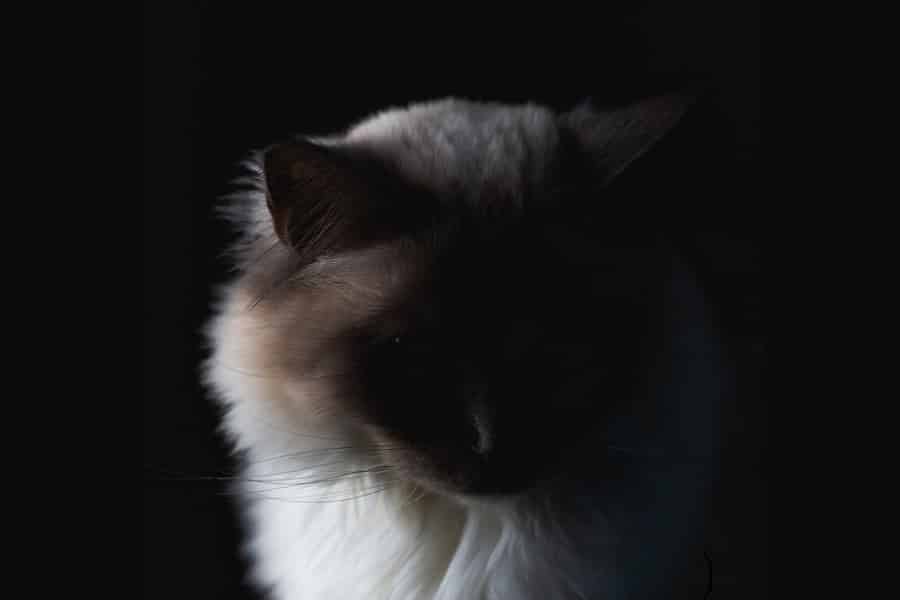 Karin Slaughter, Paula Munier and Victor DiGenti on cats in mysteries
PART TWO
In Part One, cats in cozy mysteries were shown to be exceedingly popular. However, despite being described as innately mysterious, the second most popular pet in the U.S. appears less often in contemporary mysteries, thrillers, and suspense. Although dismissed by many as nothing more than furry companions to lonely women, the feline has a far more interesting past.
Historically, cats were worshiped as gods by the Ancient Greeks (the cats haven't forgotten), feared and abused as witch-craft consorts in Medieval Europe, valued for centuries as protectors of food supplies on the high seas, and honored as war heroes. For proof of the latter, check out Simon, the tuxedo cat awarded the Dickin Medal (animal equivalent of the British Victoria Cross). Simon continued to perform his duty of killing rodents despite incurring serious injuries when the HMS Amethyst fell under attack. His heroic act preserved the rations for sailors aboard the trapped vessel. The modern cat has been shown to calm severely autistic children and panic attack patients.
Authors like Mark Twain, Ernest Hemmingway, Samuel Johnson, Raymond Chandler, Patricia Highsmith, and Dorothy L. Sayers were devoted cat lovers as are Dan Brown, Neil Gaiman, Joyce Carol Oates, and Gillian Flynn.
In the Golden Age of the 1930s, cats frequently factored into mystery fiction, often in gruesome or sinister ways. Even Agatha Christie incorporated a cat into her short story "The Strange Case of Sir Arthur Carmichael" as did Dorothy L. Sayers in "The Cyprian Cat." Exploring why felines are not found more often in contemporary mystery novels, cat-loving authors Karin Slaughter, Paula Munier, and Victor DiGenti shared their thoughts.
Karin Slaughter with her keen sense of humor and affinity for cats, says, "Most contemporary thrillers take on social issues and criminal justice, two things that cats are just not interested in. Now, if you want to get into trust and estate planning, you'll find cats everywhere. Everyone knows the reason cats choose not to speak to us is because they are afraid we'll force them to pay taxes."
From another perspective, author and literary agent Paula Munier says she is not sure why the cat is not used more in the genres but believes it could change. "Eventually an author will write a compelling non-cozy crime story with a cat at the forefront, and that will usher in a rush of similar titles. Here's hoping that happens sooner rather than later!" Munier has says in the past that if an author could write a story from the point of view of the dog or a cat and pull it off, she would immediately sign the writer. Affirming her position, she says, "If you can do it, contact me!"
As far as a cat's best role in a mystery, Slaughter says, "The best way to introduce a cat is to have it ruin something, thus solving the crime: using its paw to push the murder weapon onto the floor, clawing open a couch with a stash of drugs inside, or the cat's old standby: horking up a hairball to clear the room." Slaughter has no problem with the cat being a villain. "If anything, it makes me love them more. They had a choice. They chose evil."
However, Munier believes a cat can play hero or villain, but does not personally like the cat as a villain. "Cats are heroes in my book(s)." She also says, "More and more authors are giving their protagonists pets, just as more and more of us are sharing our lives with animals. Cats make terrific companions; they're smart and self-reliant. They're compassionate, too—and sometimes I think they don't get enough credit for that compassion.
DiGenti believes the cat is versatile. "Today's house cat tends to be a bit of a shapeshifter depending on one's perspective, so it can easily fill the role of protagonist, antagonist, helpful ally, or helpless victim. . . . With some 90 million of them, 34% of them in U.S. homes (according to Smithsonian magazine), you'll find as many people who claim to either actively dislike the feline critters or identify solely as dog people. Dogs are indeed admired as man's best friend, while the cat is more independent and mysterious, adding to either their allure for cat lovers or giving cat haters even more reason to avoid them. So, cats fit easily into any of the character archetypes the author chooses. I chose to celebrate the cat's independent spirit when I wrote my Windrusher series, imbuing my protagonist, Windrusher, and most cats, with mystical powers to communicate through an internet of the mind while they slept. And since cats sleep up to 18 hours a day, this was a convenient device to add drama to the story."
With reference to the attitude of editors and publishers toward cats, Slaughter says she believes there's an anti-dog bias that she considers fair. "Read a book along with a dog and you'll see what I mean. They will invariably eat it. A cat—worse case is they're going to lay across it or clean their butt on it, but mostly, they'll sit in your lap and let you read." Slaughter went on to say that her editor doesn't like Betty, the chihuahua, belonging to Will Trent of her Will Trent series. "But she was all in favor when I told her that Will has been secretly feeding all the stray cats in his neighborhood."
Munier says, "Editors are dog and cat people, too. Especially cats. Weaving animal characters into your story is almost always a plus. Protagonists with feline and/or canine companions are by definition likable. And likable protagonists sell. Not to mention the plot possibilities." She says that during the pandemic, with communication limited to online and everyone subject to the blues, she sent photos along with her communications. "I found that sending along photos of Ursula the cat for the cat people and Blondie our pandemic puppy for the dog people really brightens their day." According to Munier, they responded in kind with photos of their own animals, brightening her day.
As to recommendations for films featuring cats, Munier says she loved Tao in The Incredible Journey and D.C. in That Darn Cat, which she attributes in part to her first cat at the age of six being a Siamese named Johnny Bonny Munier. However, she says added, "I also loved Pyewacket in the film Bell, Book, and Candle (based on the Broadway play by John Van Druten), Cat in Breakfast at Tiffany's by Truman Capote (and the film version, which is considerably different from the novella), and of course the tiger Richard Parker in Yann Martel's Life of Pi."
Agreeing with Munier about That Darn Cat and Breakfast at Tiffany's, DiGenti added two additional films. "Alien had cats slinking through various scenes, and in the first Men in Black film, an orange cat held the secret to the galaxy in his collar."
Slaughter says, "Hocus Pocus is a lost gem. My sister and I used to quote our favorite line to each other: 'Why was I cursed with such idiot sisters!'" However, she doesn't understand why John Wick wasn't about a cat. "I think it would've made all the murder and vengeance all that more understandable."
In commenting on their newest releases, Slaughter gave a peek at the cat in False Witness. "Binx, like most cats concerned about taxes, does not speak, but he provides an outlet for Callie, his person, to think her thoughts. He's loosely based on my black cat, Dexter, who chortles and purrs a lot, and also reaches up his arms toward me when he wants to be picked up. I've seen babies do this, but it's more adorable when a cat does it."
Munier says that all of the cats in her books, as in her life, are rescues. "Patience, Mercy's grandmother, is a veterinarian who's always taking in cats; they curl up on the long window seat in her Victorian house. Everyone in town knows that you can drop off unwanted dogs and cats at her front door any time, no questions asked—and a cardboard box full of kittens left on Patience's porch plays a role in the mystery in The Hiding Place." To find out more, she says, "You'll have to read the novel."
While DiGenti has not written a fourth installment to the Windrusher series, he is leaving the door open. He is currently working on a stand-alone novel.
In closing, Slaughter's final comment on the subject of cats in mysteries was, "From a writing perspective, anytime you give a character a pet, you're sending out the signal that the character is a good person. Which is weird, because nasty people have animals they love, too, but I think we all want to believe that only good people are capable of that kind of deep, endless love."
Munier expressed her final thoughts, saying, "I've always says that the way to get through a New England winter is with a cat on your lap and a dog at your feet."
Final note, cat lover or not, be sure to get a copy of False Witness, by Karin Slaughter, The Hiding Place by Paula Munier, and a Windrusher book by Victor DiGenti.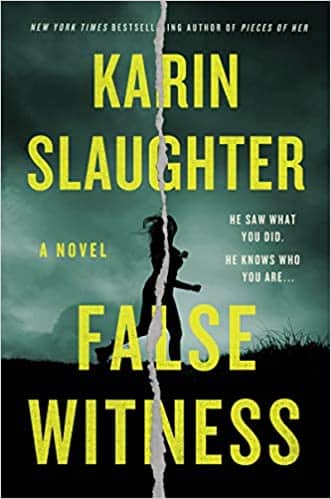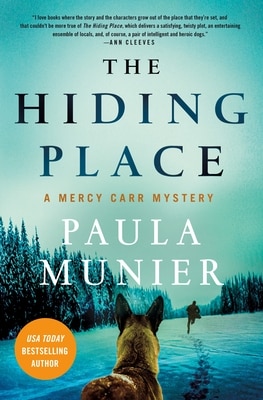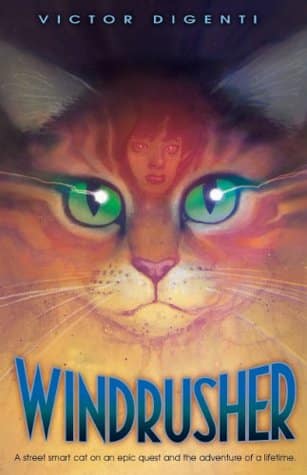 About the Author
Judith Erwin is the award-winning author of seven books, including the Shadow of Dance Series, three standalone novels, and the recently released Capitol Murder, Book 1 of the Shepherd & Associates Series. She won a FAPA gold medal for her romantic suspense novel, The Studio, also a finalist in the international Readers' Favorite Book Awards. Her romantic novel, Shadow of Doubt was a Royal Palm Literary Awards finalist. A retired attorney and freelance writer, her work has been published in numerous periodicals. A native of Atlanta, Georgia, she lives and writes in North Florida.
juditherwinofficialwebsite |amazon.com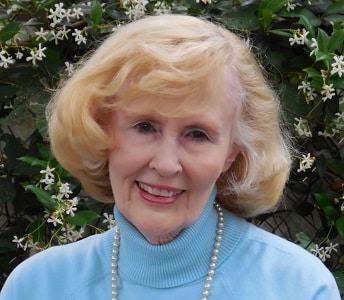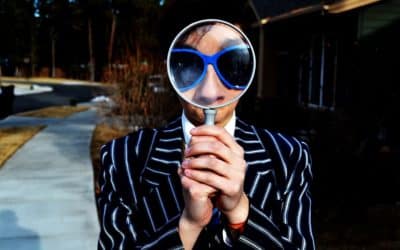 The Evolution of the Cozy Mystery Genre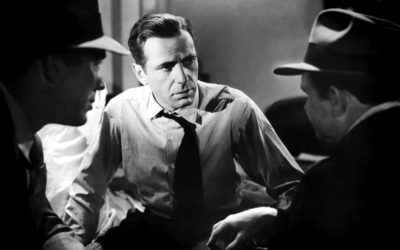 Did the 1920s Give Birth to Modern Detective Fiction?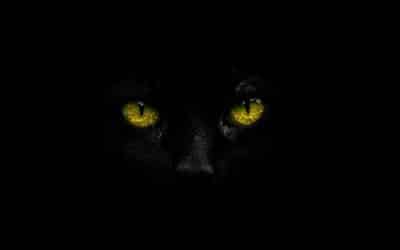 Authors Slaughter, Munier, DiGenti and Cobb on felines in mysteries