reviewed by
Sandra Hoover
Psychologist Sam Reeves is deeply disturbed after a court-ordered client – a pathological liar – starts talking about a 'pretty young thing' and a grave in a park.
Sam can't break doctor/patient confidentiality, but he's compelled to make an anonymous phone call to the San Diego Police Department telling them of a potential grave site in a park. He leaves his message for homicide Detective Kit McKittrick because of her reputation to stand for victims no matter what. After a second alarming session during which the patient becomes belligerent and threatening toward Sam and a potential new victim, he phones in another tip via a payphone to McKittrick hoping to remain nameless. Unfortunately for Sam, a short while later, he finds himself a suspect, spread-eagled on the floor of his apartment with Det. McKittrick slapping handcuffs on his wrists. After being released for lack of evidence, Sam begins an ill-advised investigation of his own in an effort to protect his own hard earned reputation and livelihood as a reputable psychologist and overall decent human being. When more girls are murdered with the same m o (modus operandi), it becomes apparent that a serial killer dating back a couple of decades is back in action. Evidence begins stacking up against Sam, and he doesn't have any believable alibis. Det. Kit McKittrick is inexplicably drawn to believe Sam, cutting him some slack much to the surprise of her partner and co-officers. Kit's instincts and gut are telling her something is off about this investigation, and she won't stop until justice is served.
Karen Rose's Cold Blooded Liar is a fantastic introduction to a new spin off series, San Diego Case Files. Rose renders a dark tale of the abuse and horrific murders of young teenage girls over several years, all with dreams of becoming big time actresses. McKittrick suspects this is the bond that the killer uses to draw them into his lair. Readers are quickly transported into the story through the terrifying sessions of a killer with his psychologist and the investigation. Tension escalates quickly and the tone is dire as the police always seem to be one step behind the killer even as the media is one step ahead. As in all of this author's books, the small details are extremely important. As a reader, I've learned to look for and follow the small crumb trail the author sprinkles throughout her stories as they prove to be important later on.
Cold Blooded Liar is a tense, complex, emotionally charged story that kept me turning pages in an effort to figure out what I was missing . . . who is the killer? I felt sure of who it wasn't, but while there are a couple of possibilities, I couldn't zero in on the person I thought was the most likely suspect and that's due to Rose's expert manipulation of both characters and readers. Characters are convoluted and well developed and are introduced with just enough background information to draw you in, and yet remain elusive enough to peak readers curiosity – leaving this reader looking forward to what happens in future books in this series. Fans of the Romantic Suspense series will enjoy appearances by past characters. As for the romance, there's a strong attraction between Kit and Sam, but as readers quickly learn, the baggage Kit carries makes her skittish about relationships which results in her attempting to hold Sam at arm's length. I loved the final line of the book with its implications that we'll see more sparks between this couple in future books which can't come soon enough. Highly recommended to fans of suspense and psychological thrillers. You don't want to miss this one!
Cold-Blooded Liar is available at:
Police Procedural Features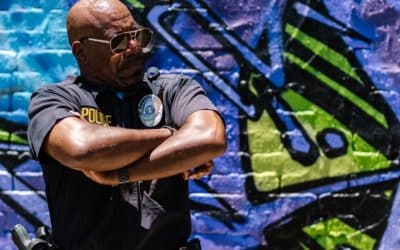 Are police still the good guys?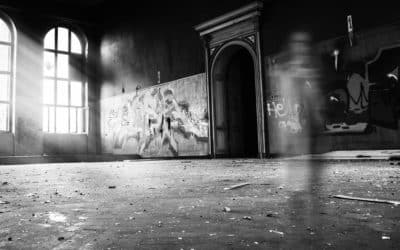 Police Procedurals and the Supernatural Thriller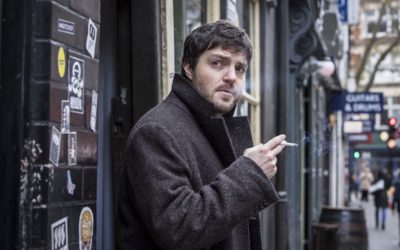 In praise of the most interesting figures of the mystery genre