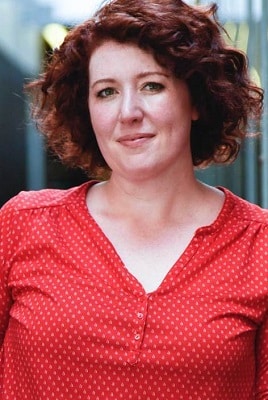 Jane is a New York Times and Sunday Times bestseller, and has won numerous top awards including the Australian Book Industry Awards Book of the Year, the Australian Indie Awards Book of the Year, the CWA Gold Dagger Award for Best Crime Novel, and the British Book Awards Crime and Thriller Book of the Year.
Q. Your latest, The Survivors, is an atmospheric standalone coming out 2/2/21. For those who haven't read it, what are they in for?
Jane: The Survivors is my fourth Australian mystery, this time set along the rugged coastline of Tasmania. It takes place in a tight-knit seaside community so there's lots of small-town intrigue and long-buried secrets waiting to emerge. The story centers around Kieran Elliott, a young father who is still paying for a reckless decision he made more than a decade earlier. He returns to his hometown to help his struggling parents, and has barely arrived when a body is discovered on the beach.
Q. You worked full-time as a newspaper journalist for 13 years before writing your first novel, The Dry. What did you learn in that role that translated to fiction?
Jane: My experience as a journalist has proved so valuable when it comes to writing fiction. It gave me loads of practical skills, such as working to deadlines, expressing myself clearly on paper, and structuring a story in a way that will hopefully draw in readers and keep them engaged. But a big creative benefit came from having spent so many years interviewing people and attempting to really understand how a single event can impact someone's life, for better or worse. It taught me how to listen to people and hopefully tell those stories ways that can engage others.
Q. I love it when political figures laud debut thrillers—Ronald Reagan for The Hunt for Red October, Bill Clinton for The Dry. How did your debut end up in #42's hands?
Jane: That was a very surreal moment when I saw that Bill Clinton had mentioned The Dry in a tweet! I actually don't know how he came across the book, but his former Secretary of State Madeleine Albright mentioned in an interview with the Australian Financial Review that she's a fan so maybe they have an ex-White House book club, who knows? That's what I love to think anyway!
Q. Have you read anything recently that made an impact?
Jane: I've always enjoyed Lee Child, so I was very interested to read the latest novel, The Sentinel, written with his brother Andrew Child. I enjoyed this one too, it felt true to the series while also having a fresh streak that comes with adding a new voice.
Q. What are you working on now?
Jane: The film adaptation of The Dry was released in Australia on New Year's Day, which was very exciting and has been keeping me busy. The film from director and screenwriter Robert Connolly is superb, and I know producers are currently in talk about international release options so watch this space. Now that's done, I'm turning my mind to Book 5, which will be another Australian mystery with a lot of twists and turns. I'm still working through some options, but I've got an idea I'm excited about so I'm looking forward to seeing where that goes.
Kieran Elliott's life changed forever on the day a reckless mistake led to devastating consequences.
The guilt that still haunts him resurfaces during a visit with his young family to the small coastal community he once called home.
Kieran's parents are struggling in a town where fortunes are forged by the sea. Between them all is his absent brother, Finn.
When a body is discovered on the beach, long-held secrets threaten to emerge. A sunken wreck, a missing girl, and questions that have never washed away…
More Mystery Thriller Authors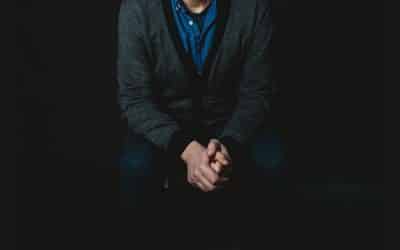 The NYT bestselling author on NINE LIVES, his favorite movies, and more
read more