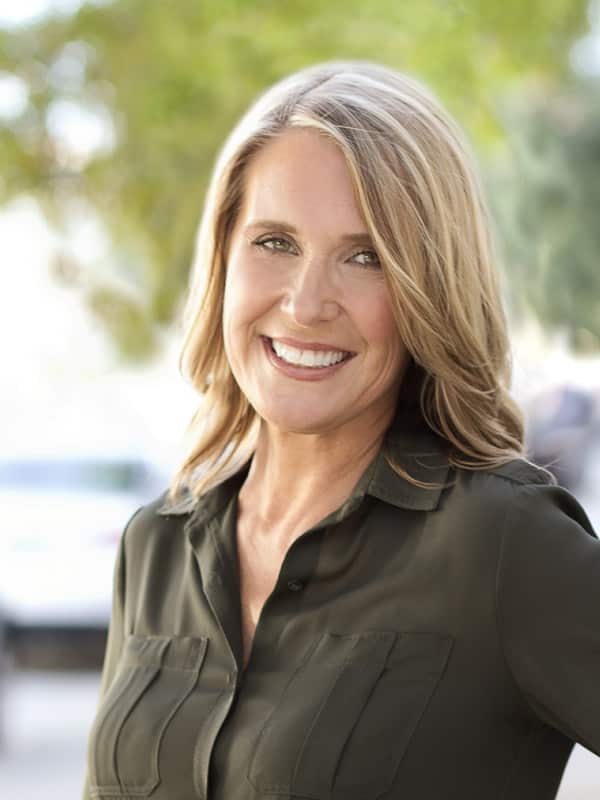 Kerry is a Wall Street Journal, Washington Post, Amazon Charts, and #1 Kindle bestselling author. She writes standalone and series based emotionally charged domestic drama that readers have described as "unputdownable" and "intricately plotted." Packed with mystery, suspense, and romance, her stories appeal to a wide, international audience and have been translated into twenty-seven languages.
Q. Your upcoming No More Words is a family drama and suspenseful series opener with more than a little mystery. What inspired you to write it?
Kerry: Every story has several sides: yours, mine, and the truth. Television series like The Affair and This Is Us have executed this brilliantly, showing viewers several sides through different points of view. As an event unfolds, we see how someone's interpretation and reaction can be distorted depending on the person telling the story and what they're feeling at the time. What they're protecting, which is usually themselves.
The No More series is loosely based on this concept, and in this trilogy, we meet the Carson siblings: Olivia, Lucas, and Lily. Each of them reacts very differently to, and have different interpretations of, an event that occurs in their youth, shaping them into the people they are at the opening of their respective stories. We meet Olivia in No More Words. Lily follows in No More Lies, and Lucas wraps up the series with No More Secrets. Without revealing spoilers, I will say each book opens the curtain a bit wider on what happened the night Lily ran away from home.
Q. Family secrets are at the heart of this story. Have you ever uncovered any secrets in your family's past, or from another family? What is it we love about a good secret?
Kerry: I have! And I value how close knit my family is, so mum's the word on what that secret is. It is juicy, though.
What is it we love about a good secret? When we own the secret, they give us the impression we're in control. We keep them so as not to hurt others, but mostly to protect ourselves. We're always trying to save our own hides.
And when we're privy to a good secret? Well, that's a sense of control, too. As if we hold a piece of damaging knowledge, something delicious that's happened to someone else, not us. Because we could never be as bad as the person next to us. It makes us feel better than them.
Q. More than one reader has noted that your debut Everything We Keep (as well as the rest of the series) would make an excellent screen adaptation. Any news on that front? And if you could cast anyone as Aimee Tierney, who would you choose?
Kerry: I agree with my readers. The Everything Series would make an excellent screen adaptation. It has suspense, mystery, romance, and plenty of drama that appeals to a broad audience. Hello Netflix! Hulu? Anyone?
There have been bites from Hollywood, but nothing definitive. Yet. That's not saying it won't happen. Often, it takes years for a book to make it to screen, which is every author's dream (this one included). I'm confident (fingers crossed) we'll see it happen one day.
As for casting, Lyndsy Fonseca would make a great Aimee Tierney. Aside from the blue eyes, she can play up Aimee's naivete and be badass in the same scene. Alexis Bledel is another great choice. I'd be happy with either and I believe my readers would agree.
Q. Have you read anything good lately?
Kerry: I've been devouring books this year, which is unusual for me. I typically don't read while I'm on deadline. It's a distraction. But I hardly read last year during lockdown. I binged on TV, so I must be making up for lost time. I just finished Sarah J. Maas's Court of Thorn and Roses series. It's been years since I've read fantasy and I'd forgotten how much I love it. I'm treating myself to Jennifer L. Armentrout's Blood and Ash series as soon as I submit my current work in progress. But as I'm typing this, I'm reading Kaira Rouda's The Next Wife and will follow that up with Laura Dave's The Last Thing He Told Me. J.T. Ellison's Her Dark Lies was another fantastic read. And I can't recommend Sally Hepworth's The Good Sister enough.
Q. What are you working on now?
Kerry: I just finished drafting No More Lies, book two in the No More series, and after a short break, will start Lucas's story, No More Secrets.
No More Words 

Forced to choose between abortion or adoption, Olivia Carson's younger sister, Lily, runs away from home. Sixteen and pregnant, she never returns. But she writes. Once a year, Lily mails a picture of her son, Josh, to Olivia until his thirteenth year. Then it's Josh himself who arrives at Olivia's house, alone, terrified, and in possession of a notarized declaration from Lily. It begins, "In the event I go missing…"
Josh has difficulty talking. He can't read or write, but he's a prolific artist, exhibiting skill beyond his age. His drawings are as detailed as they are horrific. Olivia soon realizes Josh's artwork tells a story. There's more to his arrival and to Lily's untimely disappearance than it seems. Using the drawings as a road map, Olivia traces Josh's path back to his mom. Each drawing sheds light on Lily's past and reveals a darkness that forces Olivia to question everything she thought she knew about her family.
More Suspenseful Mysteries