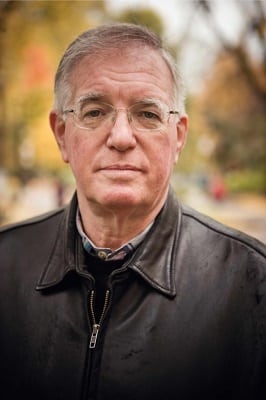 Phillip Margolin started his career in law before turning his attention to legal thrillers. Since 1996, all of his novels have been bestsellers, including Heartstone, The Last Innocent Man, Gone But Not Forgotten, Executive Privilege, and many more.
Q. Our reviewer calls your latest novel "fast-paced and action-packed." What is A Matter of Life and Death about? What inspired you to write it?
Phil: At the heart of A Matter of Life and Death is the death penalty trial of Joseph Lattimore, a homeless, former boxer who is desperate to earn money to support the wife and baby he loves. Framed for murder, he turns to Robin Lockwood, a brilliant lawyer and retired MMA fighter. As an attorney, I handled thirty homicides, twelve of which involved a possible death sentence. A death case is different from every other case a lawyer can handle, even a non-capitol murder case. A Matter of Life and Death is primarily a legal thriller, but I also want the reader to know how a death case is tried, and the emotional roller coaster an attorney handling this type of case experiences.
Q. Early in your life you worked for the Peace Corps. What did you do and where did you go?
Phil: From 1965 to 1967 I was a Peace Corps Volunteer in Liberia, West Africa working in a special program that placed Volunteers in the Liberian government. In addition to working as an assistant to the Liberian Director of Foreign Trade and with a team at the National Planning Agency, I spent some of my spare time coaching wrestling at the YMCA and teaching night school English to adults who wanted to earn a high school diploma.
Q. Your first novel, Heartstone, was nominated for an Edgar, your second The Last Innocent Man became an HBO movie, and every successive novel has been a bestseller. When you look back at this triumph of a career what stands out most?
Phil: My writing career has been bizarre and totally unplanned. I always wanted to be a criminal defense attorney, but I never ever thought I would have a writing career because I read so much starting in elementary school that I was in awe of writers. In my mid-thirties, I wrote Heartstone for fun. I had no formal training as a writer. When my friend from law school who worked in a literary agency visited Oregon, I asked him to show the five chapters I had written to someone at the agency so I would know if it was any good. Without asking me, he sold the book. After publishing a second book in 1981, I took twelve years off to concentrate on my law practice. In 1992, at a dinner party, I got an idea for another book. I thought it would be nice to publish again, but never dreamed how successful Gone But Not Forgotten would be. The next thing I knew, I was on the New York Times Bestseller list for ten weeks, the book sold over a million copies, was made into a movie, and was sold to more than 25 foreign countries. I still have a hard time getting my head around the fact that I am a bestselling author with more than twenty books to my credit, but I am really enjoying my unplanned career.
Q. You haven't practiced law since the 1990s. How do you stay up-to-date in order to bring the latest in the courtroom into your works?
Phil: I stay up with the law by continuing to write in my old law office surrounded by attorneys, many of them criminal defense lawyers. I also subscribe to law journals and read newspaper and magazine articles I might be able to use in future books.
Q. What are you working on now?
Phil: My 25th book—a fifth Robin Lockwood—is being edited in New York and I am fifty pages into number 26, another Robin Lockwood.
Phillip Margolin's Latest
Joe Lattimore, homeless and trying desperately to provide for his young family, agrees to fight in a no-holds illegal bar bout, only to have his opponent die. Lattimore now finds himself at the mercy of the fight's organizers who blackmail him into burglarizing a house. However, when he breaks in, he finds a murdered woman on the floor and the police have received an anonymous tip naming him for the crime.
Robin Lockwood, an increasingly prominent young attorney and former MMA fighter, agrees to take on his defense. But the case is seemingly airtight—the murdered woman's husband, Judge Anthony Carasco, has an alibi and Lattimore's fingerprints are discovered at the scene. But everything about the case is too easy, too pat, and Lockwood is convinced that her client has been framed. The only problem is that she has no way of proving it and since this is a death case, if she fails then another innocent will die.
More Legal Thriller Authors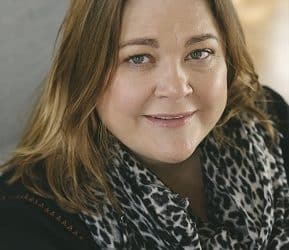 The legal thriller writer on Edinburgh, psychological suspense, and more.
read more