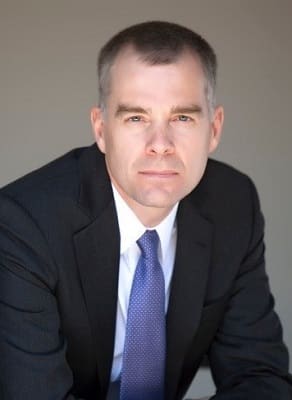 The #1 New York Times bestselling author of 20 thrillers, Kyle Mills, is the pen behind Vince Flynn's Mitch Rapp books. An avid outdoorsman, rock climber, backcountry skiier, and mountain biker, he currently lives in Wyoming.
Q. The geopolitical landscape has changed considerably since you first took over the Mitch Rapp series. How has that changed what you've written?
Kyle: It's kind of strange how much. We live in a world that, in many ways, Vince wouldn't recognize. We have the rise of Russia as an instigator on the world stage, a potential new Cold War with China, technology that's advancing at warp speed, and a tailing off of Islamic terrorism aimed at the US. Finally, we have an increasingly destructive internal political landscape that may be the biggest threat to America and the world going forward.
All these things have to be taken into account when plotting and creating settings for new books. Vince was always on the cutting edge of what was happening in the world and I think he would have continued to be true to that as threats evolve.  
Q. Characters in your books include members of the military, CIA, terrorists, and other disciplines you may not have any direct experience with. How do you conduct research?
Kyle: My father was an FBI agent, the legal attaché to the UK, and the director of Interpol, so I was lucky enough to grow up surrounded by people from law enforcement, the intelligence community, and military. I draw on that to create characters and sometimes even scenarios.
There are so many stories, it's hard to think of a stand out.
A recent one that I got a kick out of is from a fan who came to hear me speak last year. I was talking about an old friend's time as an operator in Vietnam and someone in the audience came up to me afterward to tell something I didn't know—that my friend had ordered the only bayonet charge in the entire war.
Q. Total Power (Mitch Rapp #19) came out earlier this year to wide acclaim. What was your experience writing Mitch into an operating environment crippled by cyber-terrorism?
Kyle: It was really terrifying to find out how easy it would be to take down America's power grid and how extensive the casualties would be. Based on a government estimate, if the power stayed off for a year, somewhere around three hundred million of us would die. It definitely had me wondering if I'd be one of the rare survivors and, if so, how I'd manage it.
Q. Before you started writing on the Vince Flynn franchise (and Robert Ludlum before that) you wrote eleven books on your own including four in the Mark Beamon series. Do you think you'll ever write more titles on your own?
Kyle: I'd love to do more but the Mitch Rapp series keeps me busy. I've been working on a sequel to my book Fade for probably ten years now but finding the time to dig into it has been tough.
Q. What are you working on next?
Kyle: I'm writing the twentieth installment in the Mitch Rapp series, which will likely be a three-book arc about the divisions in America and how they're going to affect us and the rest of the world.
More Action Thriller Author Interviews
The bestselling author on COLD SNAP and more
read more