reviewed by Sandra Hoover
I love knowing without a doubt when I open a Karen Rose book, I'm in for an intense, highly atmospheric reading experience with complex interwoven plot lines and a full cast of well developed, dimensional characters.
I know I need to be one hundred percent present without distractions, giving my full attention to the story or risk missing some of the essential minute details and clues woven in that are classic Karen Rose. I know I'm about to be highly entertained with a story that is all-consuming, volatile and most likely graphic. I'm happy to say that Quarter To Midnight holds true to pattern, proving to be another gripping read by this talented author.
Quarter To Midnight is the first in a new series by Author Karen Rose. Set in New Orleans, it takes advantage of both the colorful, flamboyant setting of the city and the dark, deadly swampland surrounding it which Rose extensively draws from to set pace and tone, driving the story forward with undertones of impending doom. As the story opens, retired police officer Rocky Herbert is found dead from a gunshot wound that is assumed to be self-inflicted. However, his famous son Chef Gabe Herbert suspects foul play and turns to his father's friend ex-police officer turned Private Investigator Burke Broussard for help. Burke knows firsthand that the police department is a cesspool of corruption, especially among the brass, as are the political and judicial arena's in NOLA so he keeps the investigation under the radar, soliciting only those he trusts with his life to help. Burke assigns his best investigator ex-marine Molly Sutton to the case without first catching the electric undercurrent of attraction flowing between Molly and Gabe. No problem – Molly would never cross that line with a client . . . would she?
As Molly digs deeper, she uncovers information about an old case that Rocky had been ordered to let go but continued working after his retirement that involved a five year old boy called Xavier who thought he saw a woman murdered in the middle of the flooding from Hurricane Katrina. All these years later, someone is searching for Xavier – desperate to silence him to keep their connection to the murdered woman from seeing the light of day. As the story progresses, bodies begin piling up, dirty secrets come oozing out and the story line becomes quite convoluted with suspects and motives. One thing's crystal clear . . . someone in high places is willing to kill to keep his/her dark secret.
Quarter To Midnight is an intense story of greed, corruption and abuse of power, but also a story of love, perseverance and justice for those who can no longer speak for themselves. The intensity of the story line is sporadically broken up with short bursts of comic relief provided by the crazy sidekick of one of the main characters as well as by a feisty old woman who delivers hilarious one liners, causing people to dismiss this wise lawyer from way back as frivolous. This is a grave mistake on their part. Rose's unique blend of romance, suspense and laugh out loud moments goes down as smooth as a cold glass of sweet iced tea on a hot New Orleans day. Molly and Gabe's chemistry serves to satiate those readers looking for the "romance" in romance suspense, and those looking for an intricate crime plot line that will keep them guessing until the end will also feel gratified.
Author Karen Rose is known for her long intricate stories and at over six hundred pages, Quarter To Midnight holds true to form. And yet, once I got sucked into the story, I burned through pages searching for answers and reached The End before I realized how much time had passed. Rose demands readers' attention with her meticulous writing style and precise attention to the smallest of seemingly unimportant details which often hold the key to solving the mystery. I'm happy to say Rose's New Orleans Series is off and running full speed, and I can't wait for more. Highly recommend to fans of romance suspense and mysteries!
Quarter to Midnight available at:
Police Procedural Features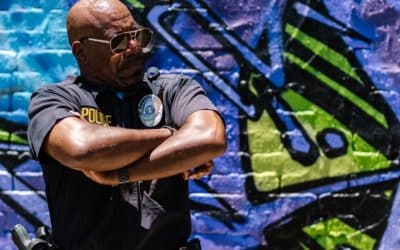 Are police still the good guys?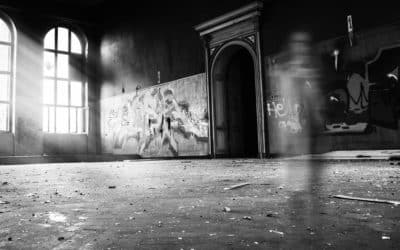 Police Procedurals and the Supernatural Thriller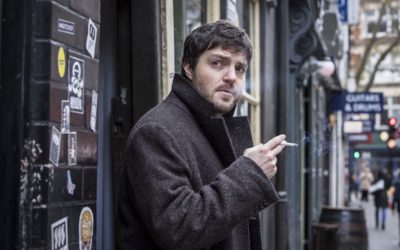 In praise of the most interesting figures of the mystery genre